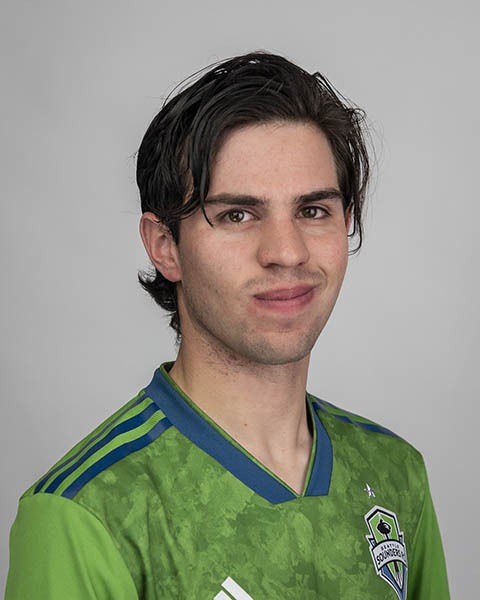 Where does The Clipper fit into your long-term goals?
The Clipper provides me an indirect path to becoming a sports broadcaster and television or radio presenter. Working at The Clipper provides me a bigger perspective of working in the media industry and the work that comes with it.
What is something that people are obsessed with you just don't get?
The thing that people are obsessed with that I don't get are fidget spinners. They aren't trading cards, and to me, they would just create a bigger mess. I would get one and throw it around my room carelessly only to buy another. I will not ever get one.
Who is your hero?
My hero is Clint Dempsey.
Connor Roestel, Staff Writer
Nov 27, 2019

EvCC Women's Basketball

(Story)

Nov 27, 2019

737 Max Investigation

(Story/Media)

Nov 08, 2019

A Coaching Milestone

(Story)

Oct 17, 2019

Opportunities Abroad

(Story)

Oct 14, 2019

Women's Soccer vs Skagit Valley 10/9

(Story)

Oct 08, 2019

Mens Soccer Starts Month of October With 4-2 Win Over Shoreline

(Story/Media)

Jun 07, 2019

EvCC Succumbs to Lower Columbia College in NWAC Baseball Finals

(Story)

May 16, 2019

Trojans/Tritons Rivalry is Officially Born

(Story)

Apr 29, 2019

The Art of Batting

(Story/Media)

Mar 13, 2019

Trojans Mens Basketball Three-point Shot at Buzzer

(Story/Media)

Mar 13, 2019

Trojans Mens Basketball Has Undefeated Season for the First Time in College's History

(Story)

Feb 27, 2019

Men's Basketball Game vs. Bellevue Tonight Could Mean Trojans Go Undefeated

(Story)

Feb 27, 2019

Student From Denmark Brings Game to Trojans Men's Basketball

(Story)

Jan 30, 2019

An Army of Six: Women's Basketball Begins Season with Notably Small Team

(Story)

Jan 24, 2019

Trojans Womens Basketball Prevail Over Rivals Edmonds Tritons 75-65

(Story)

Dec 05, 2018

Trojans Basketball's Rising Leaders

(Story/Media)

Oct 29, 2018

Sophomore Day: Men's and Women's Soccer Teams Sophomore Day Ceremonies 2018

(Story)

Oct 29, 2018

EvCC vs Skagit Valley Women's Soccer HIGHLIGHTS October 27, 2018

(Story)

Oct 29, 2018

EvCC vs Skagit Valley Men's Soccer HIGHLIGHTS October 27, 2018

(Story)

Oct 26, 2018

A Legacy Fulfilled: Basketball Court Dedicated to Coach Walker

(Story)

Oct 11, 2018

Gregor Byrne: EvCC's Goal-Scoring Machine

(Story/Media)

Oct 04, 2018

EvCC vs Whatcom Men's Soccer HIGHLIGHTS October 3 2018

(Story/Media)

Jun 08, 2018

Teams To Watch During 2018 FIFA World Cup

(Story)

Jun 04, 2018

Men's Soccer: Preparing for Fall 2018

(Story/Media)

May 14, 2018

Born To Play: Daughter of Pro Baseball Player at EvCC

(Story)

May 01, 2018

Trojans Sweep Olympic in Double-Header

(Story)

May 01, 2018

Trojans Win Game in Thrilling Fashion In First Game of Doubleheader

(Story)

Apr 18, 2018

Everett Memorial Stadium Gets a Renovation: Trojans Take Advantage (Video)

(Story)

Apr 17, 2018

EvCC Baseball Loses First Game of Double-Header to Skagit Valley

(Story)

Apr 14, 2018

Trojans Softball Sweeps Series Over Highline in Thrilling Comeback Victory

(Story)

Apr 14, 2018

Trojans Softball Takes Game 1 of Double-Header Against Highline

(Story)

Apr 08, 2018

Trojans Softball Wins 4-1 in Game 2 of Doubleheader to Sweep Shoreline

(Story)

Apr 08, 2018

Trojans Softball Beats Shoreline in Game 1 of Double-Header

(Story)

Mar 14, 2018

EvCC Women's Basketball Eliminated in Elite 8

(Story)

Mar 09, 2018

EvCC Women's Basketball Advances to Elite 8

(Story)

Feb 21, 2018

Sharpshooter's Road to EvCC

(Story)

Feb 13, 2018

EvCC Women's Basketball Victorious After Explosive Second Half

(Story)

Jan 29, 2018

Streak Snapped : Women's Basketball Loses Heartbreaker to Skagit (Video)

(Story)

Jan 24, 2018

EvCC Player Finds Redemption As a Trojan

(Story)

Jan 20, 2018

Men's Basketball Completes Second Half Comeback in Win

(Story)

Nov 30, 2017

EvCC Soccer Makes Playoffs First Time In Five Years

(Story/Media)

Nov 03, 2017

Camryn Cross: EvCC's Offensive Super-Star

(Story/Media)

Oct 31, 2017

Men's Soccer Playoff Preview: Round of 16

(Story)

Oct 23, 2017

Men's Soccer Winning Streak Ends

(Story)

Oct 20, 2017

EvCC Women's Soccer Falls Valiantly to Peninsula

(Story/Media)

Oct 14, 2017

EvCC Men's Soccer Returns to Winning Ways

(Story)

Oct 10, 2017

Trojan Coaches: Unfinished Business

(Story/Media)

Sep 22, 2017

EvCC Men's Soccer Prevails Over Shoreline

(Story)