Men's Basketball Game vs. Bellevue Tonight Could Mean Trojans Go Undefeated
Trojans Mens Basketball can go undefeated in conference play tonight with win against Bellevue.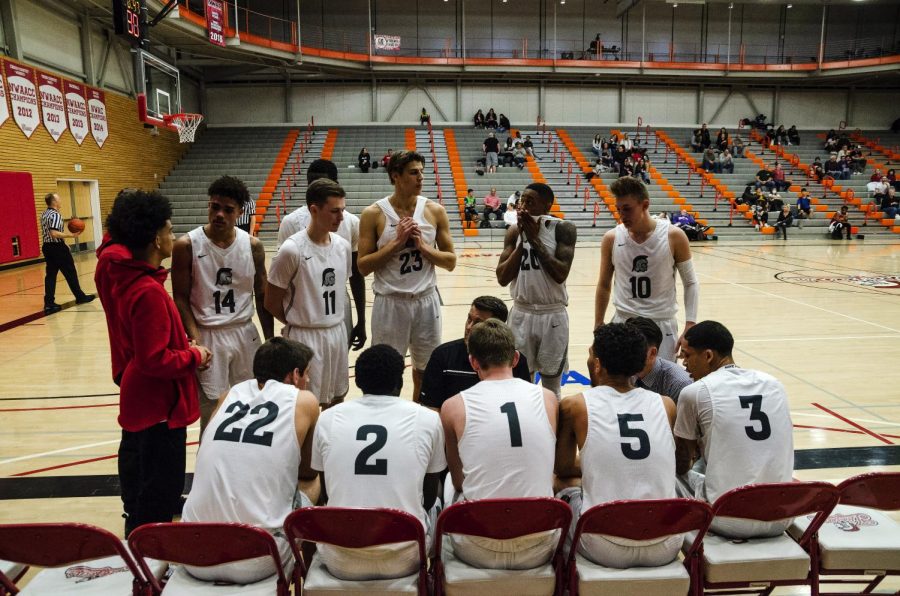 The Trojans Men's Basketball has already punched their ticket to the NWAC Championships which included winning the NWAC North Division Title for a second straight year. On Wednesday night they can achieve more to their already outstanding resume of accolades and achievements they have accomplished this regular season by going undefeated in conference play.
A win over Bellevue would put the Trojans in a very special class. According to Spencer Roland, NWAC's Sports Information Assistant, the Trojans Men's basketball will join five other colleges that went undefeated going far back as 2004. Mt.Hood went undefeated in 2006, followed by Clackamas in 2007, Spokane in 2008, Tacoma in 2011, and most recently Clark in 2014.
Only Clackamas is the only college in NWAC to not only go undefeated but also win the NWAC Championships.
For the players, tonight's game is a chance to go one step better in conference play at the same time preparing for the NWAC Championships.
"We want to go 14-0," says freshmen guard Phalon Maddox." Last year we went 13-1 and that's the best record in Everett's history so far and we want to make history this year."
For Athletic Director Garet Studer, tonight's game is important and momentous not only for the Athletics Department but the college as a whole.
"It's an awesome sense of pride of how well this team has represented Everett Community College not just from wins and losses standpoint but who they are as people," Studer says.
"They are really good people in general, people that you are proud to say are apart of your program. To be able to go 14-0 is not something that happens very often, it will be the first time in school history to go undefeated in conference play those are accomplishments we definitely want to celebrate."