Streak Snapped : Women's Basketball Loses Heartbreaker to Skagit (Video)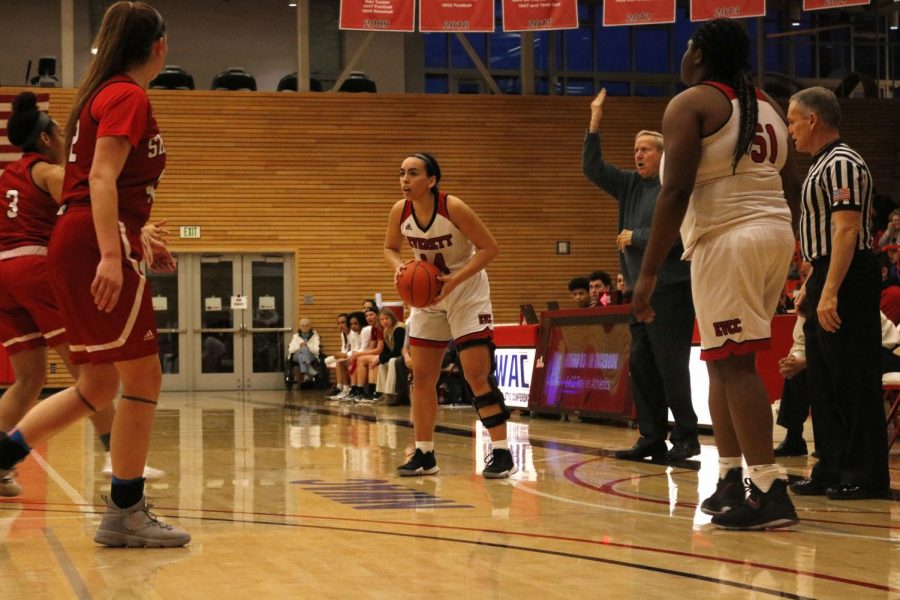 The EvCC Women's Basketball team's 5-game winning streak was snapped in a  63-61 loss to the Skagit Valley Cardinals on Sat. January 27.
Right from the opening tip-off, the teams were evenly matched. The Cardinals gave the Trojans a run for their money. While the Trojans continued their good ball movement, the team was reluctant to attack the paint and relied more on working the perimeter. Early on, shots were not falling for the Trojans.
At halftime, the score was 28-24. It was the shortest lead EvCC had held into halftime all season.
The Trojans' luck was running out when the Cardinals took the lead 33-32 with 4:45 left in the 3rd quarter and the momentum started to shift the other way.
In the fourth quarter with 2:25 EvCC gave up another turnover and Skagit's forward, Emily Pillman, scored a layup making it 55-53. But EvCC wasn't going down without a fight.
With 29.6 seconds left in the game, Uju Chibuogwu was fouled on a corner three and awarded three shots from the free throw line. Hitting all three shots, Chibuogwu was able to bring the score to 60-59, keeping the Trojans' hopes alive.
With only 5.7 seconds left in the game, Uju provided more heroics as she hit a mid range jumper from the elbow, which tied the game up 61-61.
Then, with only 0.6 seconds left, Skagit's freshmen guard Katie Skipworth hit a layup on the last play, giving the Cardinals the win 63-61.
While the loss was a shock for the fans, the Trojans knew they weren't playing their best.
"It's a tough loss for us," said Trojans forward Tyra Lopez. " The last two games for us, we haven't played that good or fought that good."
Tyra Lopez led EvCC in scoring with 13 points in the loss. Aloha Salem led the Trojans in assists with 6 and also tallied 11 rebounds, 9 of which were on defense.
EvCC Womens Basketball plays their next game on February 7, when they take on the Whatcom Orcas at 5pm. It gives the team a much needed a break and a chance to practice.
"We can take away (things)  from this game, learn from it", continued Lopez. "Sometimes  you need to lose a game to get back into it. We have to come in and play our hardest."