Opportunities Abroad
Soccer Brings Athletic Students to EvCC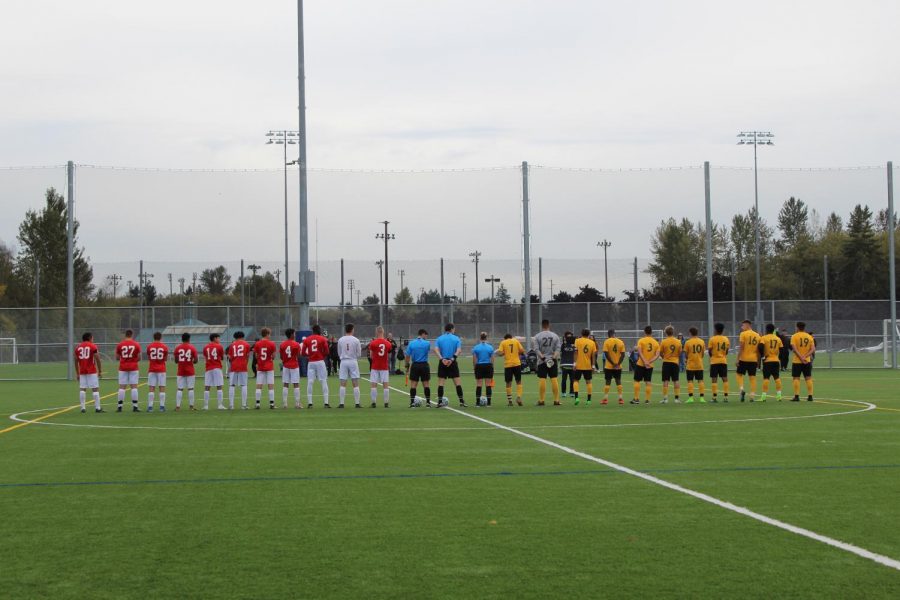 Mamadi Sarr is a sophomore midfielder from Banjul, Gambia. Jorge DeFreitas is a freshmen defender from Jundidai, Brazil. What's brought them to Everett Community College is the academic and athletic opportunities far from home.
Sarr recalls playing soccer as early as five, but opportunities as he got older became scarce due to the number of trialists. "I've been to a tryout in my country where there were almost 200 players trying out" Sarr says. "It's only going to be a 30-man squad so the opportunities are pretty limited compared to other parts of the world."
Jorge DeFreitas had the same issue in Brazil, being one of the best countries in the world for developing soccer players. While Brazil doesn't lack opportunities to play professional soccer at different levels, with a plethora of professional leagues and semi professional leagues, the issue is the country's large population, as well as skill. "We have a lot of competition. We have too many players and the whole country wants to be  professional soccer players, but there's no room for everyone," DeFreitas says. 
Both players found educational and playing opportunities in the United States through different ways. For DeFreitas, living and playing soccer in a different country was nothing new. He has been in Everett two other times.
"I used to know a lot of players from clubs and academies so it's pretty familiar for me" Freitas says. "I feel like I'm home." 
DeFreitas was convinced to play at EvCC on his second visit to Everett by EvCC Women's Soccer Head Coach Rafa Marrins back in 2016. "The second time I was here I met him, and he was like 'yeah you have the skills to come back and play here,'" DeFreitas recalls.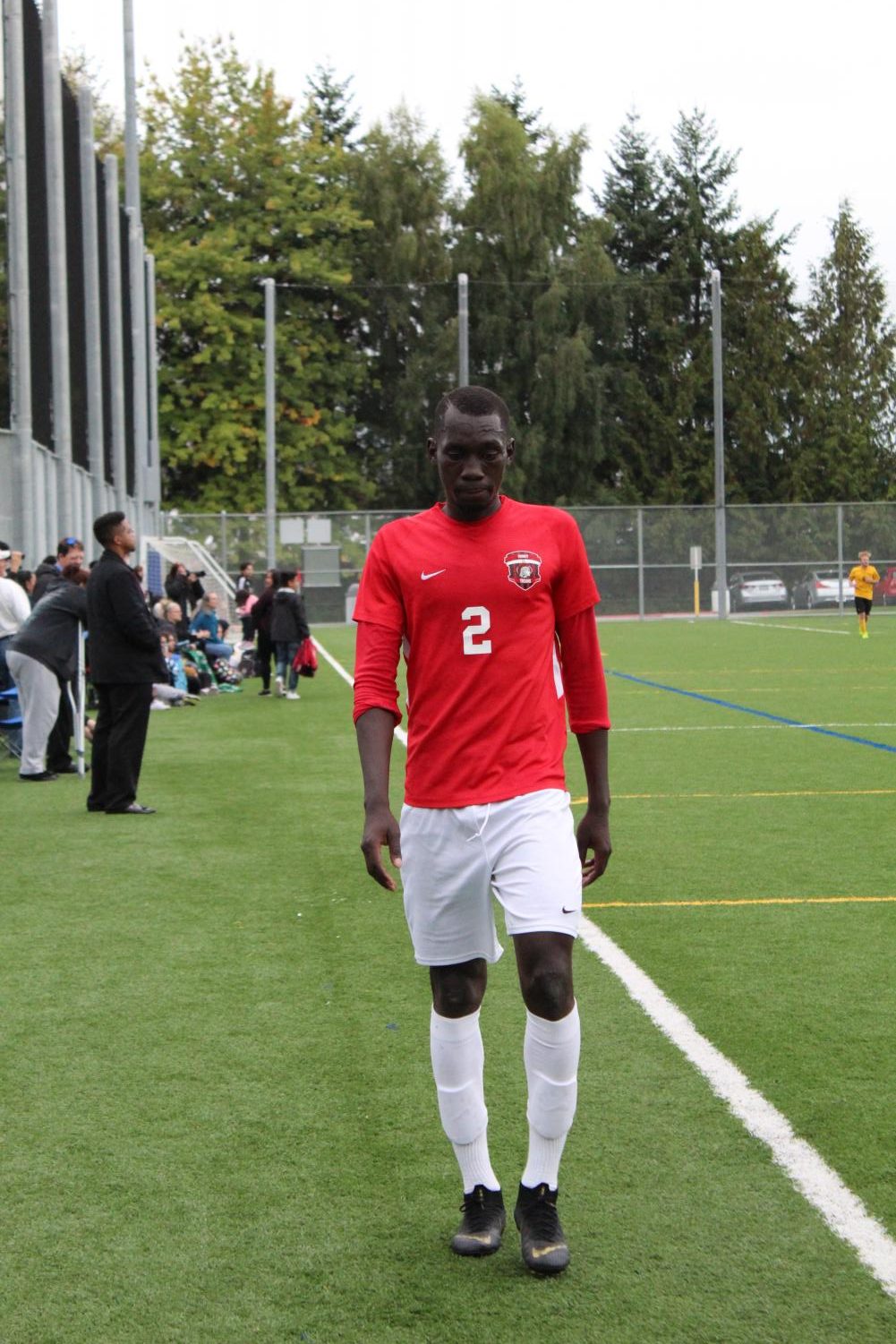 Sarr found out about EvCC when his dad left Gambia and brought him over when he was twenty years old. Two years ago Sarr found out that the college had a soccer team and decided to try out making the team. "The first four to five months living here was a challenge," said Sarr. "I live with my parents and there's a lot of Gambians in Seattle, so it makes it easier for me."
Both players are aiming for a soccer championship, but they are still students. Even if they can become professional soccer players, there's no guarantee they can support themselves financially. Therefore, it's important for them to learn a profession past their playing days. 
Jorge DeFreitas has an interest in majoring in business. "I would love to be a manager or a CEO of a big company," DeFreitas says. "I love technology here in Washington. We have one of the biggest companies in technology, Microsoft. It would be pretty good if I could get into one of those big companies."
Sarr still has the desire to get a trial as a professional soccer player, but that doesn't mean he has no back-up plan in place. 
"Right now my educational plan is aviation maintenance, still working on some credits to enter the program," Sarr says. "I'm still playing, but I don't know what would happen. Not everybody can be a professional soccer player. It doesn't depend on who you are, it depends on the opportunity you got."