Men's Soccer: Preparing for Fall 2018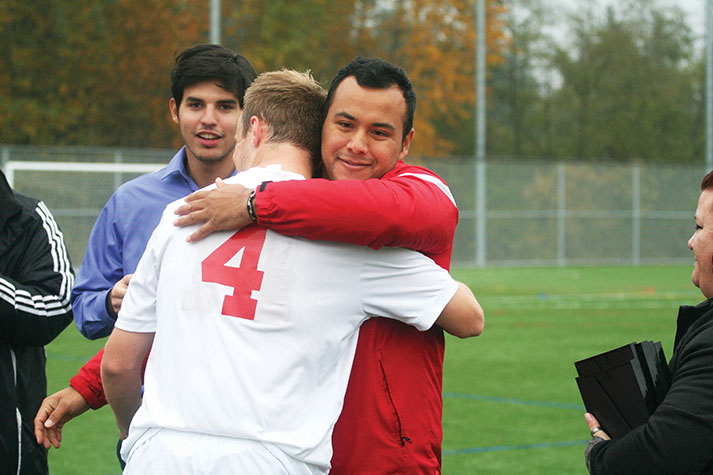 The NWAC Championship tournaments for baseball and softball have already been played. Finals week and graduation are just around the corner and students and staff are looking forward to the summer break.
For the EvCC Men's Soccer team and their Head Coach Erik Cruz, the work is just beginning.
"We ended last season in a positive way," says Cruz. "This year, we are working harder than we were last spring season."
It was a busy off season for Cruz, as he scouted more players as well going down to a soccer tournament in Las Vegas. Currently, the Trojans have brought on 12 players with letters of intent. This season, Cruz had a higher emphasis on the acquisition of defensive position players.
"We defended decently last season," Cruz said. "But we were still getting scored on too many times." The types of players Cruz was looking to sign were players that were defensively solid, that had good first touches, as well as good passing and vision of the field.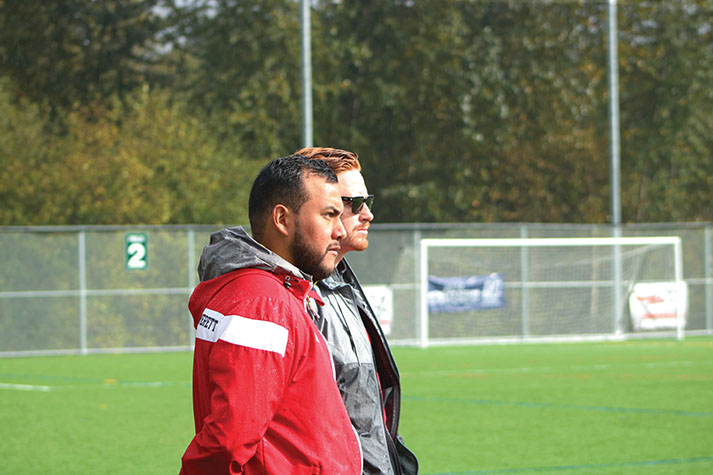 One of the exciting offensive signings Cruz pointed out was the signing of Josue Arias Nuno from Chino High School.
"Nuno is one of Baldemar [Martinez]  friends", Cruz said. " He introduced me to him and we ended picking him up." Former striker Baldemar Martinez also is a native of Chino, California. Cruz plans to use Nuno as either an attacking midfielder or false forward alongside Gregor Byrne, the Trojans leading goalscorer.
"It will be a lot of goals from either Gregor or Nuno," Cruz says.
As for the team formation, Cruz will keep playing the 4-3-3 formation, a formation which consists of 4 defenders, 3 midfielders and 3 attacking players. " The formation gives a lot of attack, and gets numbers inside [players] in the midfield which helps against teams playing in the 4-4-2 formation," said Cruz.
As for the style of play, Cruz says the team will adapt to the style of play from the opponents.
"We play however the game flows. If it's counter attacking, then we play a counter attack style system. If it's a possession style game, then we will move on to possession," Cruz said. "It all depends on how the game is flowing."
There has also been change going on behind the scenes away from the soccer team as well.
In May,  the college announced a three year contract with Nike and BSN Sports to be the official apparel partner of Trojans Athletics. With new kits come a new crest for the soccer team only. The new crest will be unveiled in the fall when the regular season starts.
"I feel if we need new kits, we need a new emblem of what we represent," Cruz said.
Cruz's first priority for the team during the spring session is working on player fitness and has scheduled friendlies against various amateur clubs and other colleges.
"I definitely have seen a lot of good football from our guys but there are games we should have won. We're making mistakes that are costing us a few goals that shouldn't really happen," Cruz says.
"That's why we are working early and trying to get that fixed before the season starts. It will be a fun season."