Student From Denmark Brings Game to Trojans Men's Basketball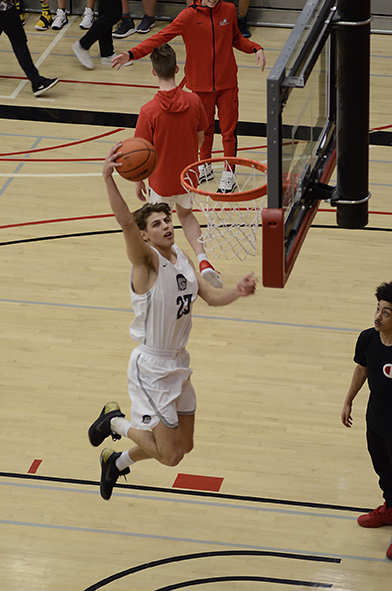 He towers over his teammates at 6 foot eight inches, integral to the EvCC Trojans Men's Basketball Team as the team continues their unbeaten run in conference play standing alone atop of the standings in the NWAC North division.
Trojans Post Magnus Jespersen is relishing the cultural and educational opportunities at EvCC, not only coming to America to study but also play a sport at the college level.
"Guys and girls in Europe dream about this going to America – going to a bigger place than Denmark or Europe seeing what life has to offer," Jespersen says.
Many coaches, players, and students would assume the Danish player was the vital link in the chain that proved beneficial to the Trojans outstanding run of form in conference play this season.
Many would find it hard to imagine that Jespersen's original intentions to come to America was to immerse himself in a different culture. To understand Magnus Jespersen's trail to become an Everett Trojan, the trail begins in his native country of Denmark.
"We have a lot of sports more popular than basketball," Jespersen says. "We have soccer we have tennis we have a lot of different sports." One of the biggest influence was Jespersen grew up in a family who played basketball. "The reason I got into playing basketball was my parents played, my sisters play basketball so I was born into this environment of playing basketball," he says.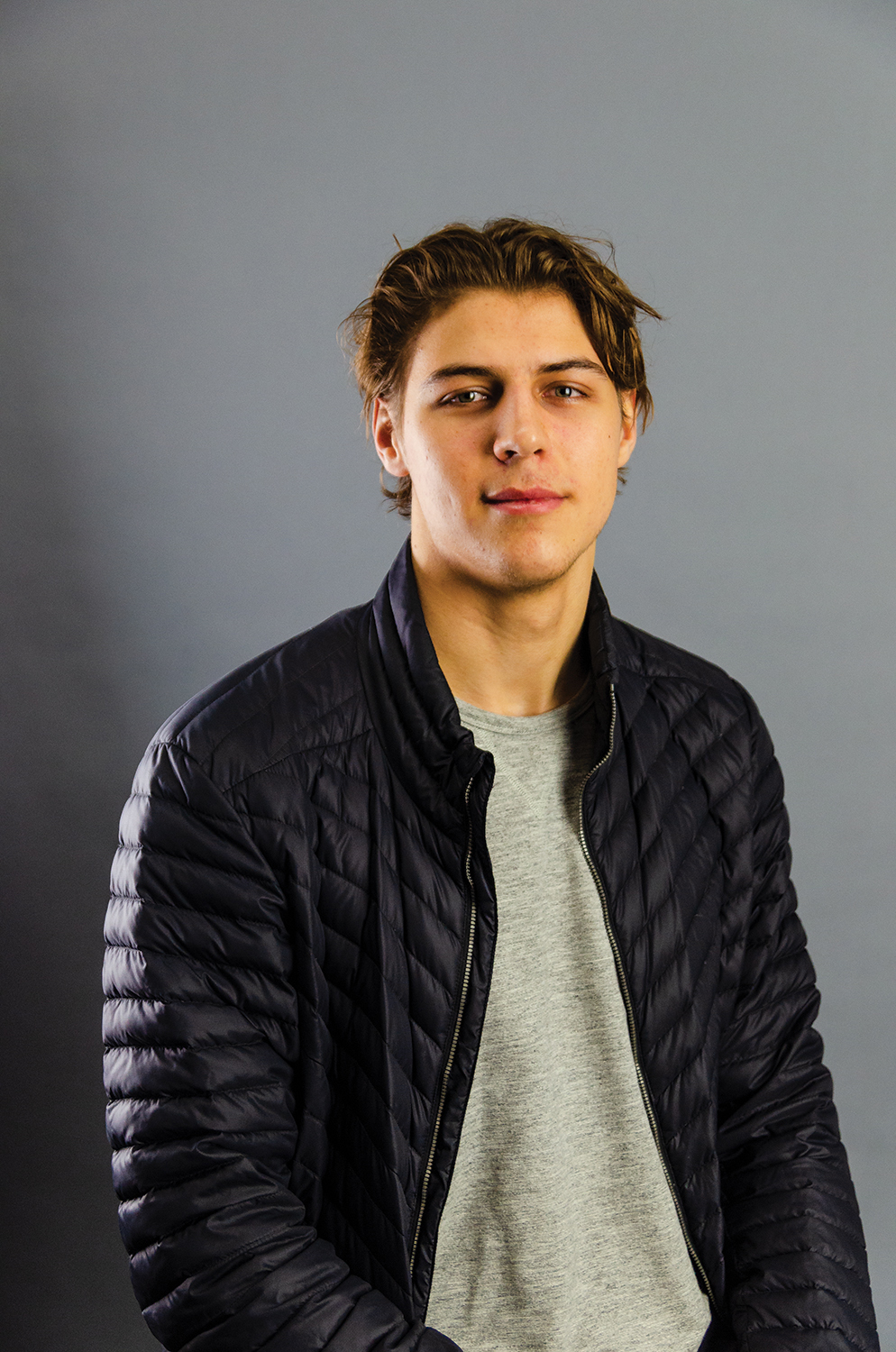 Growing up,  Jespersen also tried playing soccer but found his skill set stronger in playing basketball. "It was weird," Jespersen said. "None of my friends were playing it (basketball) where I lived. Back then it wasn't that common to play basketball."
Jespersen compares the growth in popularity of basketball in Denmark to the growth in soccer's popularity in America. "People lately have been appreciating soccer over here and playing it a lot more same goes with basketball in Denmark, " Jespersen adds on.
As he got older, Jespersen would have problems than simply finding a team to play on so he could develop his skills. A late growth spurt would lead to further problems.
"I used to play point guard," Jespersen says. "When I was 15 to 16 even younger I was the smallest guy on the team," he adds on.
As he grew taller, injuries to his knee and legs plagued him forcing to miss time off the court. Ultimately putting the idea of playing the sport professionally. While he was injured Jespersen focused on his schooling. "In Denmark the school system is different we don't have middle school or high school," Jespersen says. "After kindergarten, we go to same the school for ten years straight," he adds on.
After graduating from public school in Denmark, students have time off to pick a profession. Jespersen chose to major in business and enrolled at the Aarhus Business School. His schooling in Denmark is free: paid for by the government. "What a lot of people don't take into consideration is that we pay a lot higher taxes," he notes.
On a trip to visit his older brother who moved to the US and was living in Seattle, Jespersen was spotted playing basketball and was told to consider playing basketball at EvCC. At first, Jespersen joked on the idea still wanting to attend school but never played a sport. The more he thought about it the more he realized that there may be a possibility of playing at the college level.
"
Playing on a team like this it's not like a team it's like a family"
— Magnus Jespersen
He came on as a trialist and was eventually brought on as a walk-on. Jespersen will leave Everett and head back to Denmark once the Winter quarter is complete, having spent studying two semesters studying abroad. Nonetheless, having embarked on a cultural experience unlike any other.
"I don't know what's going to happen if I continue (playing basketball) on or not," Jespersen says. "If it is the end one thing you really realize when you come here from Europe or Denmark and playing on a team like this it's not like a team it's like a family. The bond we created that's what I'm going to remember the most."