A Legacy Fulfilled: Basketball Court Dedicated to Coach Walker
If Paul Allen was the driving force behind CenturyLink Field, Larry Walker was the key voice in the process for a new athletic facility on campus: The Walt Price Fitness Center. If Paul Allen was the person that saved Seattle Seahawks from relocating to Los Angeles, Larry Walker was instrumental in the resurrection of several sports programs cut in the 1980's.
On Oct. 20, during EvCC's annual alumni basketball games, the college honored long-time athletic director and men's basketball coach Larry Walker in a brief ceremony with the christening of the Larry Walker Court.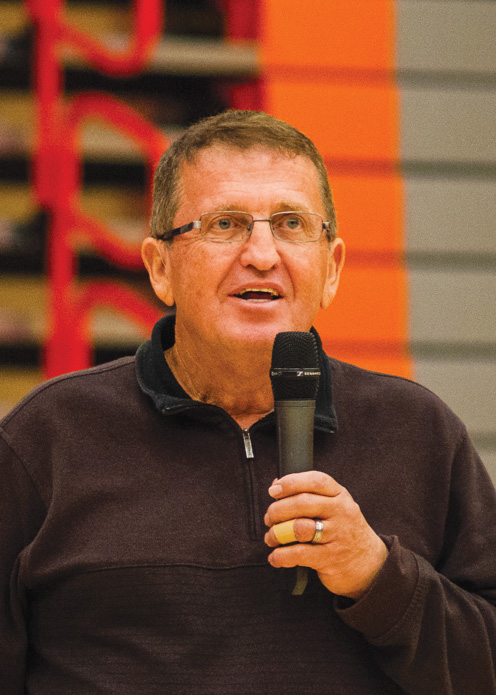 "I can't think of a better way for a basketball junkie to have a floor named after you," says current EvCC Athletic Director Garet Studer.
"It's very humbling but at the same time it's pretty awesome," Walker said. "When I started coaching basketball forty years ago I never imagined a court be named after me."
To the college, his contributions were not limited to the sport he has played since he was three years old. Walker's legacy at EvCC stretches further than division titles and championships the sports programs have achieved in his 31 years. His care and compassion for the college, the sports programs and the student athletes didn't go unnoticed.
"He had a true servants mentality and would do whatever he needed for all of the (sports) programs," Studer says. "He would be out raking softball fields three hours before game time to get it ready for the game."
Alumni Thomas Jones, who played under Walker during his last three years as athletic director, can attest to Walker's commitment and care to all the programs.
"He was involved with every single sport that went on here," Jones says. "He wouldn't check up on them (a team) every now and then, he was constantly involved. He would go to all the games and meets as much as he could, and I think that built a connection with every single of one of the coaches as well as the players."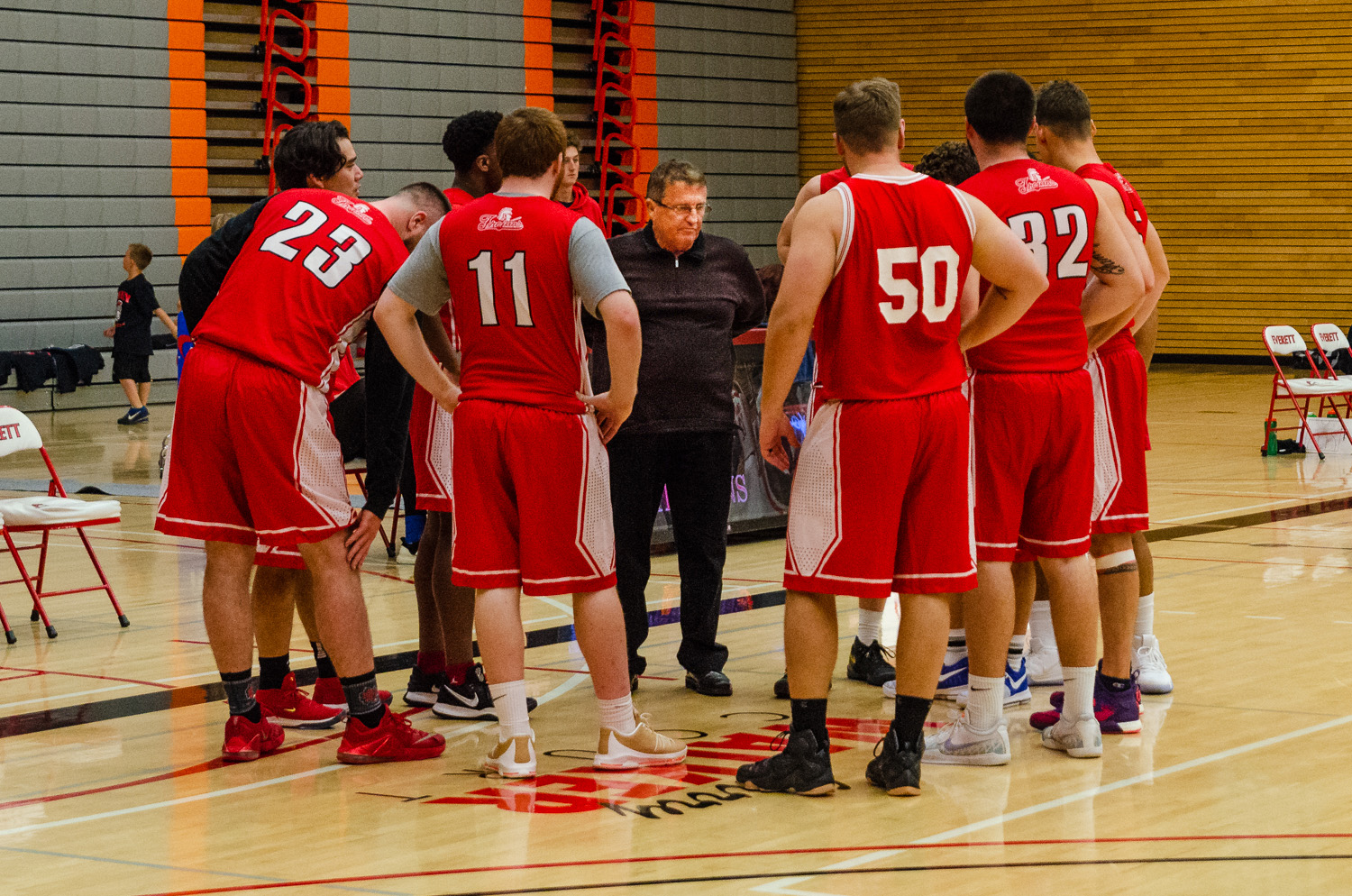 Walker not only wanted good athletes and successful students. He wanted to send better people into society. "I always thought working at a community college was a calling for me," Walker says. "Lots of kids came here (Everett) in either direction and I was able to give them direction and show them what is possible. That was always my intention."
"The relationships that he has built over the 30 years he was here, really created something special," Jones says. He continues, "It wasn't just the sports aspect, he was very relational with everybody that he met, he was cordial, and that will be able to define who Larry is long after he's been gone."