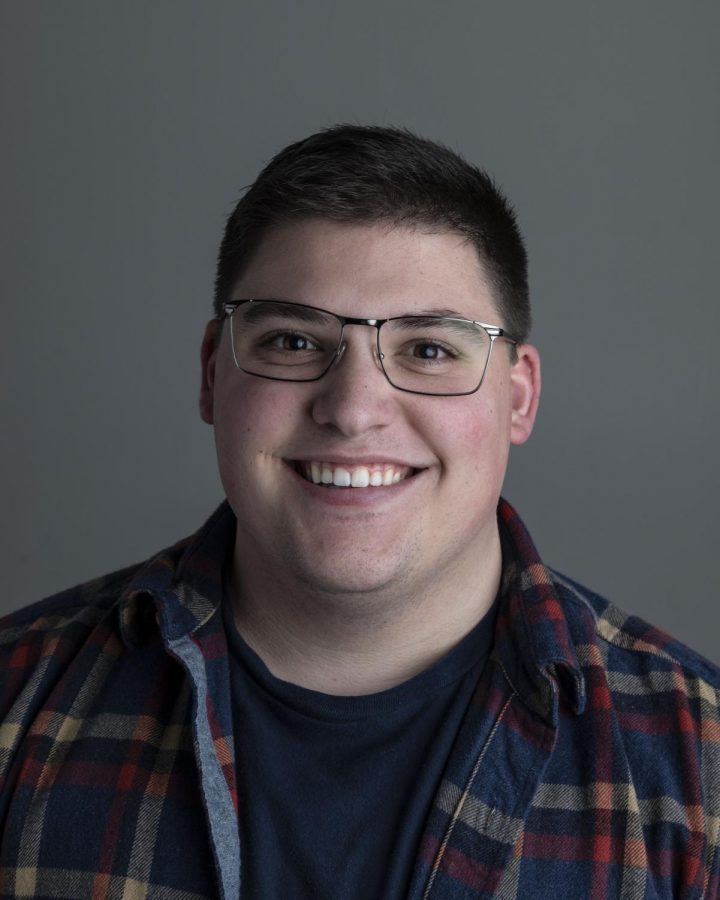 Where does The Clipper fit into your long-term goals?
The Clipper fits into my long-term goals because I would some day like to write for either a daily newspaper or in PR for a corporation.
What's on your bucket list?

One day I would love to be able to travel the world with my family and make special memories.
What is something that people are obsessed with you just don't get?

I don't get why people are obsessed with TikTok.
Daniel Albert, Editor-in-Chief
Jun 18, 2020

A Letter From the Editor: Daniel Albert

(Story)

Jun 08, 2020

EvCC Eliminates 85 Part-Time Hourly Positions

(Story)

Jun 03, 2020

EvCC Partners with Volunteers of America Western Washington

(Story/Media)

May 23, 2020

Snohomish County Unlikely To Enter Phase 2

(Story)

May 18, 2020

The Clipper Wins 21 PNAJE Awards

(Story)

May 06, 2020

EvCC To Reopen A Limited Number Of In-Person Classes

(Story/Media)

May 04, 2020

Gov. Jay Inslee Signs New COVID-19 Order

(Story)

Apr 28, 2020

Summer Classes to be Moved Online

(Story)

Apr 27, 2020

EvCC Commencement Ceremony Canceled

(Story)

Apr 22, 2020

Snohomish County Sheriff Calls Out Gov. Inslee's Stay-Home Order

(Story)

Apr 12, 2020

Letter From the Editor

(Story)

Apr 09, 2020

Everett Shooting Locks Down Campus

(Story/Media)

Mar 19, 2020

All Spring Classes Moved Online

(Story)

Mar 13, 2020

Spring Quarter Delayed One Week

(Story)

Mar 12, 2020

A Second EvCC Student Contracts COVID-19

(Story)

Mar 09, 2020

Student Who Tested Positive for COVID-19 Cleared to Return to School

(Story)

Mar 05, 2020

EvCC Student Contracts COVID-19 (novel coronavirus)

(Story/Media)

Mar 04, 2020

Breastfeeding in Public

(Story)

Feb 14, 2020

Man Exposes Himself in Parking Lot E

(Story)

Feb 05, 2020

EvCC Student Involved in Hit and Run

(Story)

Jan 22, 2020

Deadly Wuhan Coronavirus Spreads to Everett

(Story)

Jan 20, 2020

Remembering Everett's Patriotic Man: Samiu Bloomfield

(Story)

Nov 27, 2019

Students and Faculty Protest

(Story)

Nov 20, 2019

Marîa Peña Resigns From EvCC

(Story)

Nov 19, 2019

Vine: Gone but Not Forgotten

(Media)

Nov 08, 2019

Crime on and off Campus

(Story)

Nov 05, 2019

Artist Spotlight: Student Musician

(Story)

Nov 04, 2019

Thomas Family Farm: Your Chill Is Their Thrill

(Media)

Oct 04, 2019

Man Exposes Himself to Classroom Inside Gray Wolf Hall

(Story)

Jul 30, 2019

Lockdown Issued On Campus

(Story)

Jun 25, 2019

Garbage Can Fire Burns Baker Hall

(Story)

May 21, 2019

EvCC Alumni, Louis Harris, Returns to Campus

(Story)

Apr 24, 2019

Former Cascade High School Football Player Makes it to the NFL

(Story)

Mar 13, 2019

Emmy-winning Broadcaster on Campus

(Story/Media)

Feb 27, 2019

Heroes in the Halls: Teacher and Student Live Dual Lives as Emergency Responders

(Story)

Feb 13, 2019

EvCC Classes Being Complicated by Snow Storm

(Story)

Feb 02, 2019

It's Never Too Late: A 10-year Journey from High School to College

(Story)

Jan 30, 2019

Skiing into the New Year

(Story/Media)