Heroes in the Halls: Teacher and Student Live Dual Lives as Emergency Responders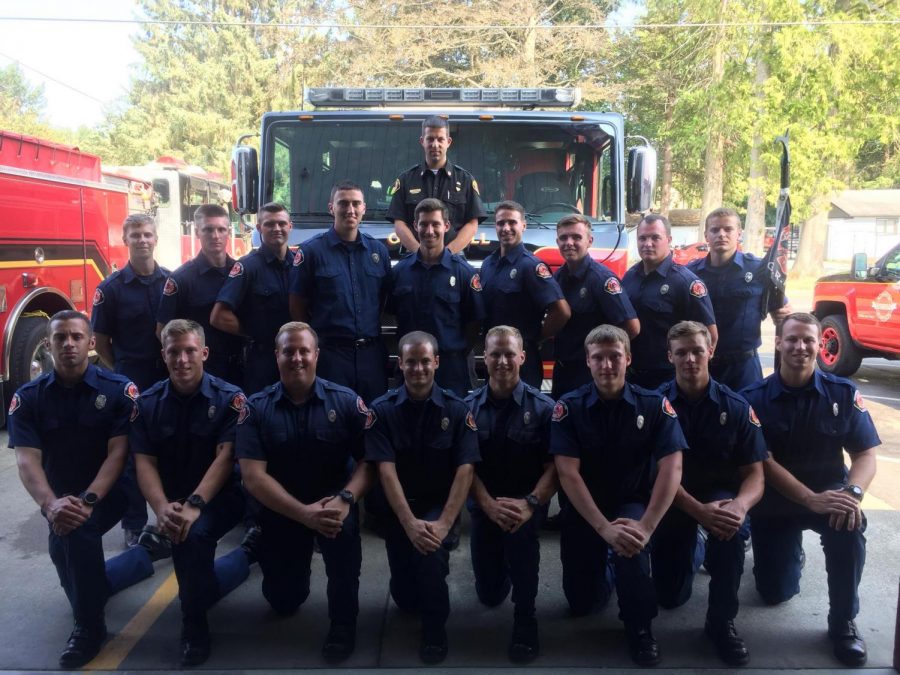 Sometimes the people in the halls or the instructors in the classroom are the same people who are called when help is needed most.
Jason Ripper: Volunteer Sheriff's Deputy
For the past 17 years, many students have come and gone from EvCC U.S. History instructor Jason Ripper's classroom. From English to humanities to the history of Western Civilizations, Ripper has taught it all.
You can usually see him wandering the halls on the third floor of Grey Wolf Hall, wearing his signature blue button-down shirt tucked into his blue-jeans.
What most students don't know about Ripper are his extracurricular activities.  At the age of 43, 11 years into his employment at school, Ripper made a conscious decision to follow a lifelong dream of becoming a police officer. "In my early twenties, I seriously considered maybe becoming a full-time cop. So, when I was in my early forties, I decided to go for it," he says.
For the past five years, he has worked as a Whatcom County Reserve Sheriff's Deputy (RSD).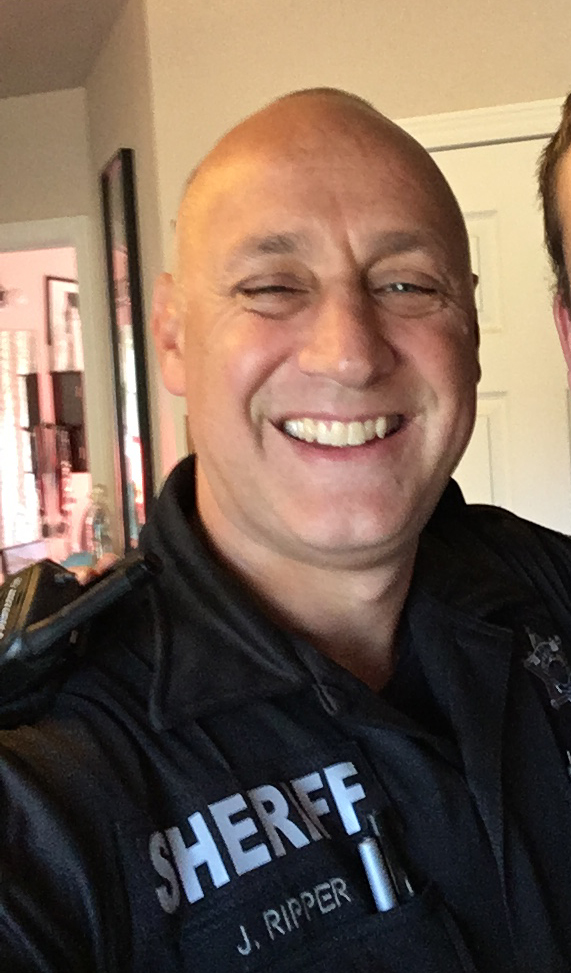 Like every cop, he went through the academy and was tested on an oral board, polygraph test, physical, and written test, and a four-hour interview with a psychologist.  He was taught self-defense, firearms training and the rule of law.
However, unlike full-time cops, Ripper doesn't get paid for his service because he is a volunteer. He says, "There are about six of us who take it pretty seriously. If you add up our hours every month, we would be working the same number of hours as a full-time officer. But, since we are volunteers, we don't get paid."
As an RSD, he tackles the same crime as a full-time police officer, making arrests, pulling people over, and responding to domestic calls. "There is usually one incident that you're involved in every shift that is just so extraordinary that it just sticks in your mind."
Ripper loves spending time with his students at school, but he admitted that he enjoys being part of something so dangerous. Saying that when you're on an adrenaline high, it makes the job that much better.
He touched on the contrast between his two worlds. His day job where he teaches eager students, and his night job, where twice a month, between the hours of 2:00 p.m. and midnight, he's patrolling the streets with his partner doing his part to keep us safe.
"
Every cop and every firefighter are just as much of a person as everyone else. You never know who could have an alternate identity."
— Jason Ripper
In a way, he is like a superhero: living and working day-to-day among regular people. But as soon as the school day is over, he trades his blue jeans and button-down shirt in for a gun and a badge. Ripper says, "Every cop and every firefighter are just as much of a person as everyone else. You never know who could have an alternate identity."
Michael Carter: Second Generation Public Servant
For the past seven months, 20-year old EvCC student, Michael Carter has been working as a local firefighter in a program called, Getchell Recruits In Training (GRIT). This past quarter, he has been taking the emergency medical technician course through EvCC which he said should help him get hired on as part-time after his probationary training.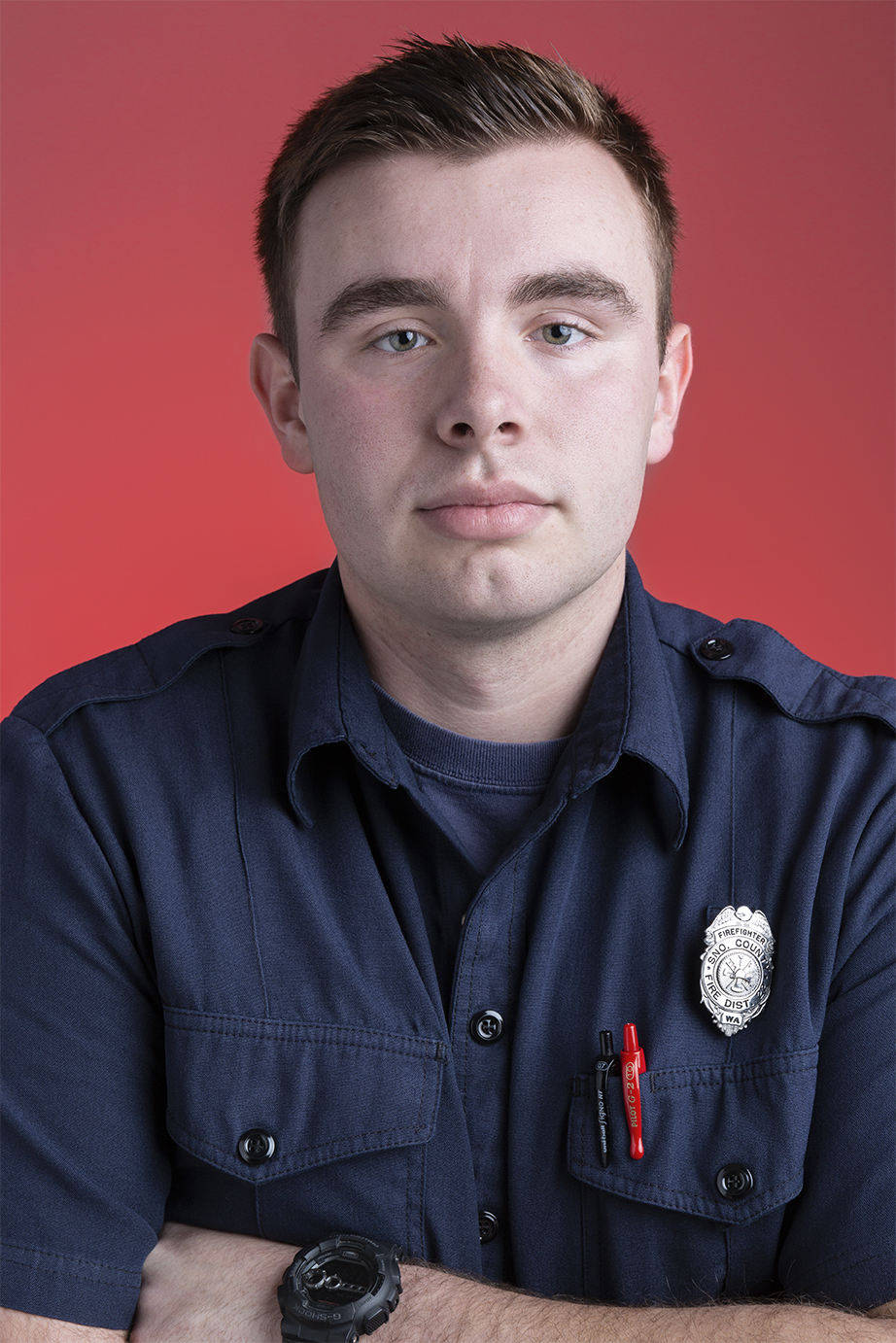 Probationary training is the next step after going to the academy. It is a yearlong course where he works full time as a fireman but doesn't get paid.  Carter says, "Probation is a year-long, so technically I'm a volunteer for the first year. But after I pass probation I will become part-time."
Growing up, Carter had a front row seat to see how great of an impact public service could have. His dad, Mark, has been an Everett Police officer for over 23 years.  "From a young age, I got to see the impact that public service can make in the community and it was something that I always admired and appreciated."
After doing a ride along with a friend who was in firefighting, Carter said he immediately knew that this was going to be his career.
Not everything about Carter's job is satisfying; he touched on how his line of work can mentally affect those who work in public service. "There are a lot of instances in the fire service where there is only so much you can do for someone and sometimes it isn't enough. That feeling isn't great, but it's something you sort of have to adapt to in order to have a career in public service."
"
Being able to help people who may be having the worst days of their life and being able to provide care and support… is an extremely satisfying feeling."
— Michael Carter
What he admires the most is how he's able to be there for people in their times of need. He says, "Being able to help people who may be having the worst days of their life and being able to provide care and support, even if it just makes their situation a little better is an extremely satisfying feeling."