Man Exposes Himself to Classroom Inside Gray Wolf Hall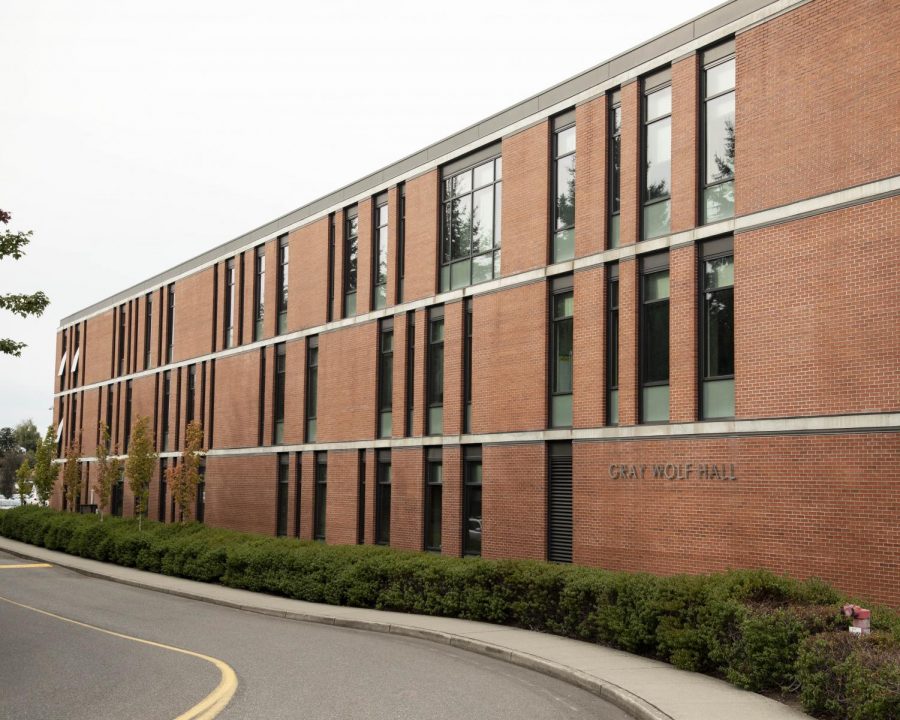 According to Campus Security, an unidentified male was reported being seen exposing himself outside of a second-floor Gray Wolf Hall classroom around 3 p.m. on Tuesday.
The suspect reportedly walked up to a classroom window and exposed himself to nearly twenty students. The suspect was last described as a bald Hispanic male, standing at 5'10 and weighing around 130 pounds. He was seen wearing a brown puffy winter coat with jeans and a white bandana.
Immediately following the incident, EvCC security received two phone calls from separate classrooms and responded quickly. The Everett Police Department was alerted of the incident and arrived on the scene but unfortunately the suspect was not apprehended.
"Visitors do not need prior permission before coming onto campus, so the man was not trespassing" said EvCC's Director of Public Relations, Katherine Schiffner. She explained how unlike high school campuses, a college setting is open to visitors so there is no record of who is coming and who is going.
Schiffner also touched on what role students can have in the safety and security of our campus. One of the examples she gave was to stay aware of your surroundings and to report any suspicious activity. If you are in need of immediate help, contact 911 then call EvCC's Safety, Security & Emergency Management office at 425-388-9990.
If you'd like to receive emergency text messages from EvCC, sign up at EverettCC.edu/Emergency