Crime on and off Campus
Crime in Everett is nothing new to anyone who has been outside and looked around. But sometimes the crimes occur closer to campus than people think.
Every year the Everett Community College Campus Safety and Security team releases the Campus Safety and Security Clery Report.
A Clery Report is a yearly documentation of all criminal activity that happens on and off campus that pertains to student safety. Categories kept in this report range from murder and rape to drug abuse and theft.
The 2019 report was released on Oct. 1 by Chuck Macklin, Director of EvCC Campus Safety, Security, & Emergency Management. In the email sent to students, Macklin explained how the information contained in this report has been prepared to increase student awareness of the current programs that exist to help us in protecting our personal safety and security.
Between Jan. 1 and Sept. 31, over 54 campus security instances have been reported and dealt with. Many of the reports occur in our parking lots and student housing. One example is from July when there were two domestic violence reports filled out within five days of each other, both occurring in the Mountain View Dorms.
On June 22, a garbage can fire was set outside of Baker Hall. Luckily two Campus Security Officers, Ben Thompson and Noah Norfleet, were able to extinguish the fire with campus extinguishers.
On Oct. 1, nearly twenty students witnessed a hispanic male come up to their class window on the second floor of Grey Wolf Hall and expose himself before fleeing the premises. EvCC security responded as well as the Everett Police Department (EPD)  but the suspect was never detained.
In yet another instance earlier this month, on the early morning of Thursday Oct. 3, many of you might have noticed the numerous police cars and SWAT vehicles surrounding the Motel Express located on the 2300 block of Broadway.
Just before 6:30 a.m. a woman called 911 after she was robbed at gunpoint behind the motel. Multiple witnesses informed authorities that a male suspect was held up inside one of the motel rooms.
In a news release, Everett Police's Public Information Officer (PIO), Aaron Snell shared that the Region 1 SWAT team was deployed to the scene and entered the suspects room at 9:45 a.m., over three hours after the 911 call. Once the team entered the room, they were able to confirm that the suspect was not inside.
This begs the question, are we safe on campus? To answer this question EPD's Aaron Snell said, "Everett Police has a North Everett emphasis patrol with highly visible officers who proactively look for crime. These officers are not dispatched to routine calls for service but are assigned to look for crimes that are occurring," said officer Snell.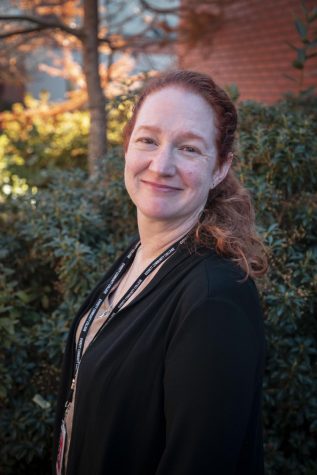 In addition, he mentioned that individual schools initiate lockdowns based on the decision of their administration. "At the time of the incident, it was reported that the suspect had a gun. As North Middle School is in the immediate vicinity, their administrators were notified of the potential danger and chose to enter a modified lockdown process," said Snell. "EvCC is almost 1.5 miles from the incident location and our Youth Services Sergeant monitored potential danger to nearby schools."
Katherine Schiffner, Director of Public Relations for EvCC, shared how the Campus Safety & Security Office typically determines whether the campus goes into lockdown. "In the absence of police instructions to go into lockdown, security considers several factors including potential risk to students and employees," said Schiffner. She further explained how it depends on the time of day and whether the incident is ongoing.
EvCC Security and EPD both deal with a variety of calls and reports, from a knife in the parking lot to a police standoff at a motel. Thankfully they work together to keep us safe on and off campus. If you see any suspicious activity at school, you can contact the security office located in the Parks Student Union in Room 226 or you can call them at (425) 388-9990.