EvCC Alumni, Louis Harris, Returns to Campus
Giving back to the community that gave him everything.
Since 1941, Everett Community College has been home to hundreds of thousands of students who go on to be doctors and lawyers, teachers and parents. And through those years, one former student stands out.  
Growing up in Marysville, Washington, Louis Harris was a boy without direction. In high school, Harris said he let short-term thinking steer his life, not looking much further than graduation.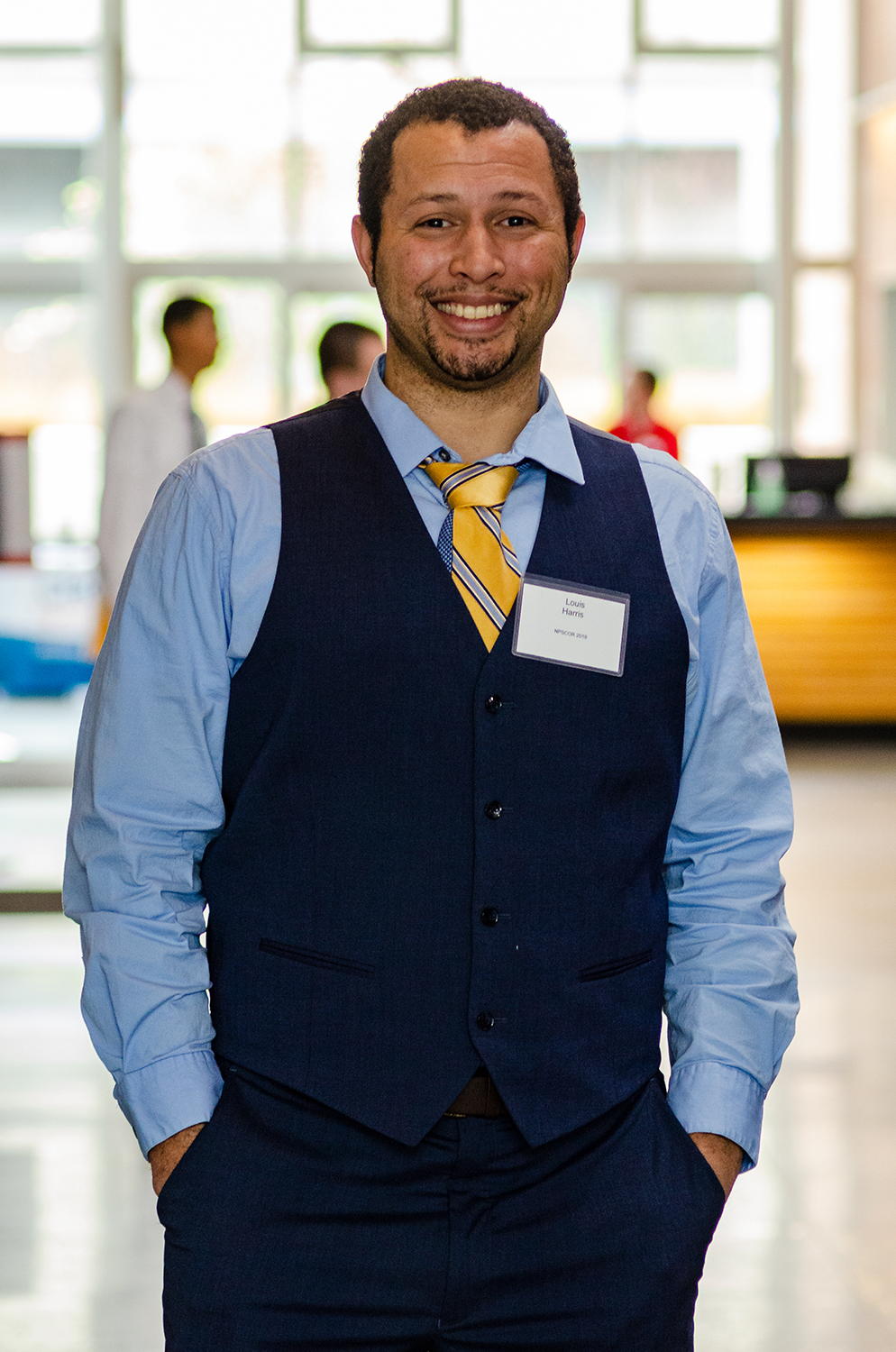 In his senior year at Marysville Pilchuck High School, Harris stumbled upon a passion for psychology that altered the way he looked at the world.  He became more eager in the classroom and finally viewed in his mind's eye a future that he was proud of.
After graduating in Spring of 2006, Harris was in a car accident that fractured his spinal cord and left him paralyzed from the waist down.
"Doctors told me it would take more than six months to walk again… as I put myself back together, I could build the man I wanted to be, not the man society labeled me as… I was up and walking just three months later," said Harris.
In 2009, Harris went on to enroll at Everett Community College. Two years later, he had earned his Associate's degree in psychology and was his graduating class' commencement speaker.  
While at EvCC, Harris participated in multiple extracurricular clubs such as the Black Student Union, ASB,  Asian Pacific Islander Student Union, Anthropology Club, and even created a club called the United Nakama For Japan (United Friends for Japan) that worked to raise money for the victims of the Japanese Tsunami in 2014.
After EvCC, Harris transferred to Washington State University where he earned a double major in Psychology and Sociology.
"
EvCC is where I learned the value of teamwork and organizational leadership. It's where I learned to give back to communities impacted by misfortune."
— Louis Harris
Harris has since taken the lessons he has shaped over his lifetime of struggle and adversity to give back to the community.
"My position at the Washington Department of Social and Health Services has also shaped who I am today. Every day I work with some of the most vulnerable families and individuals in our state… These stories and the people telling them have shown me where our community needs to do better, and motivated me to take action," said Harris.
In addition to all his other endeavors, he has also added political aspirations to his ventures.
At Harris's campaign kickoff event, he spoke saying, "As a compassionate, educated, employed gay black man, there was a time when I would have been killed for even thinking about running."
Harris explained how he has EvCC to thank for shaping him into the man he is today. Sharing that as the only black person in his grade at Allen Creek Elementary School, Harris understood at a young age that life was going to be different for him.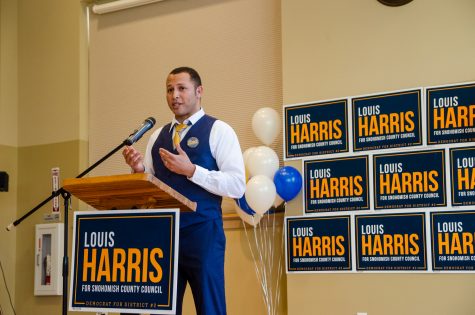 He explained how it wasn't until his time at EvCC that he connected his personal feelings with the experiences of historically underrepresented communities across the country. This led him down a path of self-acceptance, and an embrace of his identity and heritage.
"EvCC is where I learned the value of teamwork and organizational leadership…  It's where I learned to give back to communities impacted by misfortune, and it's where I earned my Associate's degree in psychology- an accomplishment that set me up for future success," said Harris.
Harris has since returned to EvCC and was recently a panelist for the Students of Color Career Conference. "EvCC continues to have a positive impact on my life as I regularly return as a volunteer, guest speaker, and strong supporter," said Harris.
Leave a Comment