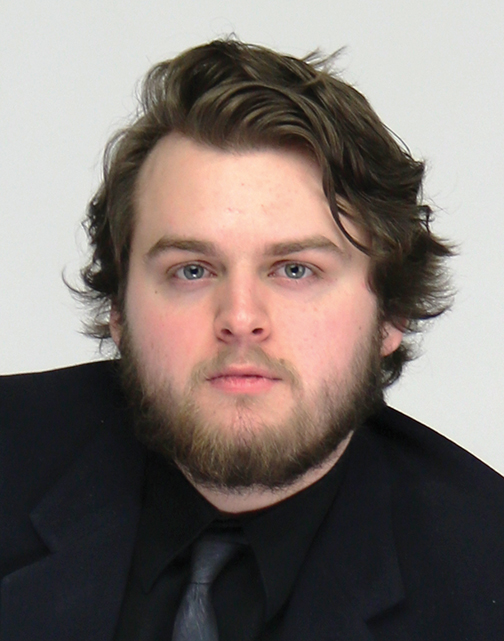 What interests you about journalism?


I enjoy being a storyteller. As a journalist, I have the responsibility of sharing stories with readers that they otherwise would never hear about.


Where does The Clipper fit into your long-term goals?


I aim to be a journalist and hopefully an editor at a news organization one day. As the editor-in-chief of The Clipper, I'm receiving a hands-on preview of how the professional field of journalism operates.


What are you doing when you're not at The Clipper?


On my downtime, I enjoy gaming and watching sports.


If you ruled the world, what would you change on Day 1?


I would outlaw cringy musical.ly lip-syncing videos.


What is something you think everyone should do at least once?


Follow The Clipper on Twitter, @EverettClipper!


What's on your bucket list?


I want to excel at journalism and win a Pulitzer prize.


What is something that people are obsessed with you just don't get?
John Yeager, Editor-in-Chief
Feb 21, 2018

Sharpshooter's Road to EvCC

(Media)

Feb 13, 2018

My Other Podcast is a Porsche #1 – Gio Jackson

(Media)

Feb 13, 2018

EvCC Women's Basketball Victorious After Explosive Second Half

(Media)

Feb 13, 2018

EvCC Men's Basketball Outlasts Peninsula in Close Victory

(Media)

Feb 12, 2018

#1 Ranked Men's Basketball Pushes Towards Playoffs

(Media)

Jan 30, 2018

Tempers Flare as Jackson and Brown Jr. Lead Trojans to Victory

(Story/Media)

Jan 29, 2018

Streak Snapped : Women's Basketball Loses Heartbreaker to Skagit (Video)

(Media)

Jan 23, 2018

African Diaspora Club at EvCC Releases Statement on Slave Trade in Libya

(Story)

Dec 15, 2017

Trojans Have Playmaker in Uju

(Media)

Nov 30, 2017

5 Changes On EvCC's Horizon

(Story)

Nov 01, 2017

Reality Check: How Safe Is EvCC?

(Media)

Jun 12, 2017

Trojan Grit

(Story/Media)

Jun 07, 2017

Everett Falls to LC in Championship: Places Second

(Story/Media)

May 25, 2017

Everett: Out of View

(Story/Media)

May 24, 2017

NWAC Baseball Championship Preview

(Story/Media)

Apr 23, 2017

The Search for the New Athletic Director Continues

(Story/Media)

Mar 12, 2017

Trojans Fall in Sweet 16 Despite Epic Comeback

(Story/Media)

Mar 10, 2017

Coach Wilde and the Trojans 'Up for the Challenge' in the Sweet 16

(Story/Media)

Feb 21, 2017

Trojans from "The Last Frontier"

(Story/Media)

Feb 19, 2017

Trojans Display Stellar Defense in Dominant Win

(Story)

Feb 19, 2017

Trojans Victorious in Must-Win Game

(Story)

Feb 09, 2017

Brown Shines in Important League Win by Trojans

(Story/Media)

Feb 09, 2017

Trojans Cruise Past Whatcom Despite Huge Game From Honeycutt

(Story/Media)

Feb 02, 2017

Trojans Fall to Shoreline in Hard-Fought Conference Game

(Story/Media)

Feb 02, 2017

Balderas and Chibuogwu Carry Trojans to Victory

(Story/Media)

Jan 31, 2017

EvCC Men's Basketball Lends a Helping Hand

(Story/Media)

Jan 26, 2017

Brown's Shooting Lifts Trojans to Victory

(Story/Media)

Jan 26, 2017

Chibuogwu's Dominant Scoring Output Secures Win for Trojans

(Story/Media)

Nov 29, 2016

Life Under a Trump Presidency

(Story/Media)

Nov 16, 2016

Trojans Advance to Quarterfinals After Dominant Offensive Output

(Story)

Oct 31, 2016

The Clowns Have Reached Everett

(Story)

Oct 11, 2016
Oct 06, 2016

Everett Volleyball Looks to Bounce Back After Slow Start

(Story)