Trojans Victorious in Must-Win Game
Hang on for a minute...we're trying to find some more stories you might like.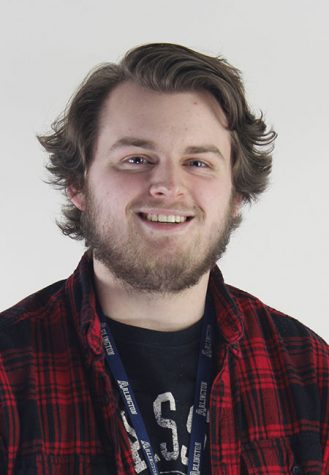 More stories from John Yeager
The EvCC Men's Basketball defeated the Edmonds Community College Tritons by a score of 93-60 on Saturday, Feb. 18.
The game was set to be an intense contest, as it stood as a must win for the playoff hopeful Trojans. With a record of 4-6 in league play and a sixth place spot in the standings, losing was not an option for Everett.
In the first half, the Trojans jumped out to an early double digit lead, fueled by an impressive shooting performance from offensive star Brevin Brown. The standout guard was able to weave to the hoop with ease and finished the first half with 20 points.
Everett went into the halftime break leading 48-35.
In the second half, Everett was able to grow their lead. Gio Jackson contributed to a high paced transition effort from Everett and finished with 12 points and 10 rebounds.
Edmonds' comeback effort was led by KJ Hassett, who finished with 15 points, but ultimately wasn't enough to keep the score manageable.
A big part of Everett's game plan focused around Dartavious Young's ability to get high percentage shots inside and dominate the rebounding game.
Finishing with 8 points and 11 rebounds, Young has been a highlight player for the Trojans all season. When discussing the importance of the team's win, Young said, "That means we're one game closer to .500."
Young continued, "This season we've had a couple games during league play that we let slip away. Tonight we said we're going to play 40 minutes of great basketball and that's what we did."
Everett improves to 5-6 in league play and is tied with Skagit for the fifth place spot in NWAC North. The Trojans play next on Wednesday, Feb. 22 against Olympic College in Bremerton.