Trojans Cruise Past Whatcom Despite Huge Game From Honeycutt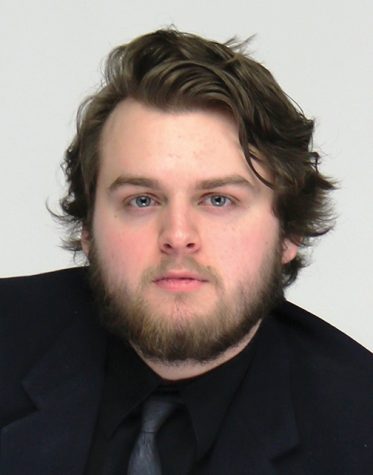 More stories from John Yeager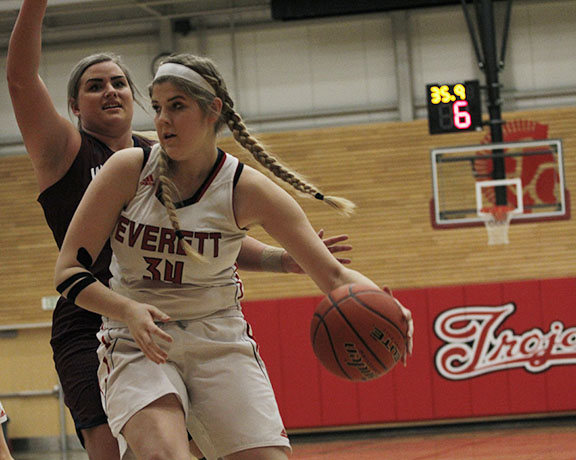 The EvCC Women's Basketball team defeated the Whatcom Orcas by a score of 86-71 on Wednesday, Feb. 8.
From the opening tip, it was clear the Orcas were going to rely heavily on Linsey Honeycutt, a sophomore center who is first in scoring in the NWAC, averaging 29.3 points per game.
The first quarter came to a close with the Trojans leading 26-22. Uju Chibuogwu's 12 points in the first quarter helped to counteract an explosive 16 point opening quarter from Honeycutt.
After the first half, Honeycutt already had 21 points. Her team, however, trailed 33-44 at half.
Another area of the game Everett was cautious of was Honeycutt's ability to rebound the basketball. Honeycutt averages 15 rebounds per game, the second most in the NWAC.
An aggressive full court press by Everett in the second half kept Whatcom from climbing back into the game as players like Lily Hilderbrand and Claire Fyfe capitalized off of steals to get easy buckets in the paint.
"Our energy picked up a little bit," said Coach Chet Hovde when discussing his team's second half defense.  "When we start playing defense our offense starts going and people start getting layups and everyone buys into it."
After the third quarter, Everett led 74-55.
Honeycutt certainly put her mark on the game, scoring 39 points before the final buzzer sounded.
When asked about the defensive game plan for Honeycutt, Hovde said, "Well we wanted to make it tough on her and focus on getting her to make outside shots, which she did tonight."
The Trojans improve to 5-3 in league and have a steady hold on the fourth place spot in the northern division of the NWAC. EvCC's next contest pits them against second place Peninsula  on Feb. 11 at 4 p.m.
Leave a Comment