Reality Check: How Safe Is EvCC?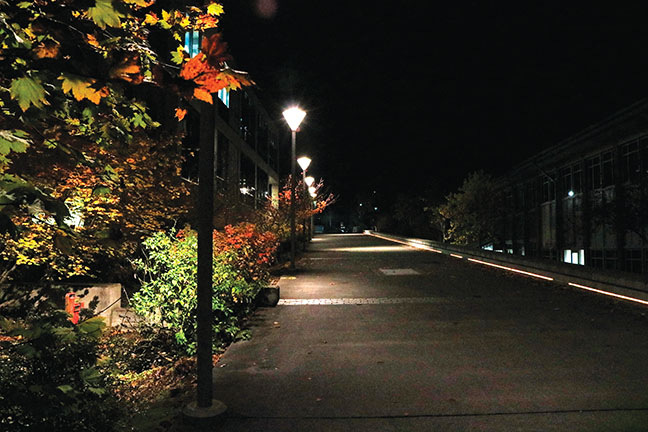 A student was taken to Providence Hospital the evening of October 5 after sustaining life-threatening injuries which occurred at the intersection of Tower and Waverly Street. A post on Facebook expressed concerns that the injuries sustained may have been caused by a mugging.
However, the Everett Police Department and EvCC Campus Security have made it clear it was an accident and any injuries were from the student falling off the longboard he was riding.
While this incident is disheartening, it brings light to the question of the current safety precautions the school has to offer: Do students feel safe at EvCC?
"It's hard to remember to be safe," said John Olsen, the Vice President for College Advancement and Executive Director of the EvCC Foundation.
During the day, the busy streets make it hard for students to safely go to class. And because of the growing number of attendees, students park far from campus and end up rushing to their classes.
While there are a handful of security officers patrolling EvCC at all times of the day, it's difficult for them to fully cover all grounds.
As night comes at an earlier time, it's harder for students to feel safe. Students taking evening classes will be even more prone to criminal activity on campus, putting their well-being at risk.
"It's a bit creepy walking to my car. I try to get to my car as quickly as I can," said Jill Scott, EvCC student. "I'm always seeing people not in my class around campus so I'm just not sure what's going to happen."
There are fewer students at night, and while this may sound relaxing for some, others fear the eerie nighttime walk to their cars or bus stops.
But there are many ways to avoid this dilemma. Chuck Macklin, Director of Campus Safety and Emergency Management, has given a few tips to students taking night time classes.
Macklin advises parking in well-lit areas that are close to the buildings on campus. Also, you should park near your classmates. Walking with a friend or a group can increase your overall level of safety substantially.
As for other general safety rules, Macklin says to tell someone, a family member, your significant other or friends where you're going or if you'll be late so they know if anything goes wrong. And if you still feel unsafe, EvCC security can always help escort you to wherever you need to go.
Students can start to feel more comfortable after being at EvCC for a certain amount of time. While it's great EvCC can feel like home, remember, as Macklin stated, "Safety and security is [your] own responsibility."
Always be on guard and know that accidents can happen in unexpected places.
By Kate Agbayani, Staff Writer