TRIO Students Take a Trip to See an Iconic Dance Group
On Jan. 28, 2023, a group of TRIO students and faculty members assembled in Tacoma, Washington to take in cultural dance performance(s) at Pantages Theatre. As seen on their website, Alvin Ailey founded the Alvin Ailey American Dance Theater in 1958. Ailey's vision was to build a company dedicated to the American modern dance heritage and the African-American cultural experience.
The Ailey company has performed for about 25 million people at theaters in 48 states and 71 countries, in addition to television broadcasts, film screenings and online platforms. An all expenses paid trip by TRIO was just the beginning for this event. EvCC student Edmond Orero felt connected to the performance personally, "I really thought it was really interesting because of the way they dance, it was traditional. I really enjoyed it because that is the kinda dance we do." Another student who wanted to remain anonymous says "it was a great event, it was a learning experience, it was a new experience for me."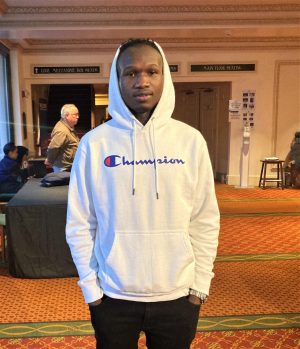 One takeaway from the event was "the opportunity to watch a dance show and meet other TRIO students," says an anonymous student in a survey. Students felt more connected to the(TRIO) community afterwards. Likewise, one student(who remains anonymous) responded by saying how this particular event made them want to participate in more events at school.
Below are graphic(s) of student and faculty responses to the event. This survey was conducted by Faculty Advisor Christie Santos.
"Cultural experiences like Ailey II support my success in college because(it) opens my eyes to something new and gives me the opportunity to experience things with other college students," says an anonymous student in a survey.
TRIO will continue to support their students and celebrate diversity by allowing them to experience more events like Alvin Ailey. For more information, contact [email protected] .
Leave a Comment