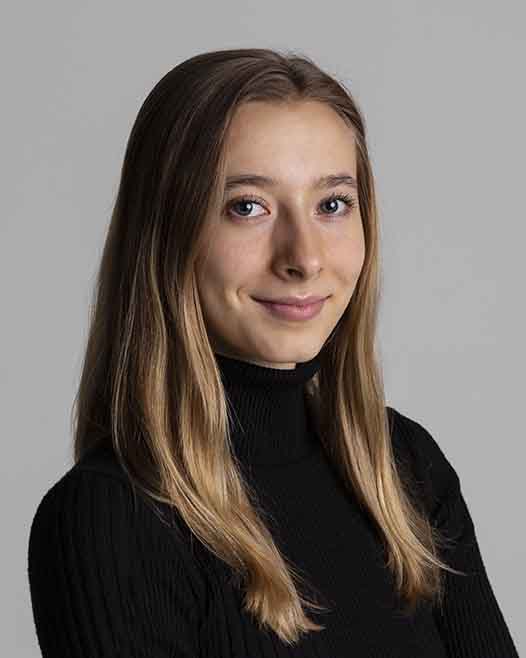 Where does The Clipper fit into your long-term goals?
My two years of editing experience have been amazingly formative as a leader and professional, but I'm looking forward to producing more articles and video content once I leave this position.
What's on your bucket list?
I want to go on a solo trip somewhere outside the U.S. My top destinations right now are Australia, Peru, and Argentina. 
Who's your favorite fictitious character? Why?
Leslie Knope from Parks and Recreation. She's so well-intentioned and thoughtful yet hilarious. One of my favorite lines is, "The thing about youth culture is… I don't understand it." It cracks me up every time.
Nataya Foss, Editor in Chief
Mar 04, 2019

Coffee: A Necessary Evil in College?

(Media)

Jan 28, 2019

Stress in College Students

(Media)

Oct 16, 2018

Decision Made on Learning Resource Center Location

(Story)

Jun 13, 2018

WA District 2 Green Candidate for Congress

(Story/Media)

May 30, 2018

See My Voice: A Deaf Perspective (Video)

(Media)

May 15, 2018

Hot Debate Over the Placement of the Learning Resource Center (Video)

(Story/Media)

May 14, 2018

Let's Get Political: Understanding EvCC's Political Clubs

(Media)

Apr 18, 2018

An Open Letter to Pollen

(Media)

Mar 24, 2018

Estimated 1,500 Protest Gun Violence in Everett #MarchForOurLives

(Story)

Mar 14, 2018

EvCC National Student Walk-Out: "Will We Be Next?"

(Story/Media)

Mar 07, 2018

One EvCC Student's Struggle with Food Insecurity

(Story)

Feb 27, 2018

EvCC Town Hall Seeks to Engage Politically-Curious Students (Video)

(Story/Media)

Jan 27, 2018

EvCC Students Gather to Create Fishnet Knotting Art

(Media)

Jan 26, 2018

Why Do International Students Come to EvCC?

(Story/Media)

Nov 28, 2017

Why We Can't Have a Parking Garage

(Story)

Nov 13, 2017

Food Trucks on Campus

(Story)

Nov 01, 2017

Student LIFE's $800,000 Self-Financed Remodel

(Story)

Oct 18, 2017

EvCC Meme Goes Viral: Are Textbook Costs Too High?

(Story)

Oct 12, 2017

EvCC Food Pantry Now Open

(Story/Media)

Jun 05, 2017

The Religious Advocates Outside Gray Wolf Hall

(Story)

Jun 05, 2017

New On-Campus Housing Opening Fall 2017

(Story)

Jun 05, 2017

First Nations Club Holds Ceremony for New Indigenous Garden

(Story)

May 17, 2017

Index Hall Gravel Parking Lot to be Converted to Green Space

(Story)

May 15, 2017

Ideological Diversity Thrives at EvCC Republican Club

(Story/Media)

May 15, 2017

Nursing Students Getting Ready for Medical Relief Trip

(Story)

Apr 25, 2017

Get Your Bachelor's at Home with WSU North Puget Sound

(Story/Media)