Why Do International Students Come to EvCC?
If you've ever spent much time on campus, you know that you can bump into an international student just about anywhere at Everett Community College.
And while international students have a rather large presence at EvCC, you might be surprised to learn that they only make up 3% of the total annual school population.
But where are these students coming from and why are they choosing to come to the U.S., let alone EvCC?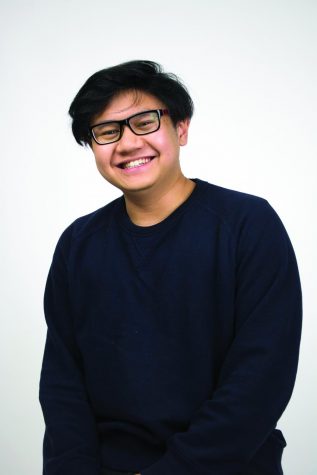 One of the largest motivators is the fact that a degree from the U.S. carries more weight than degrees from the students' home countries. "In my country, if you have a degree from abroad it's much easier to find a job," said Htun Thway, an international student from Qatar.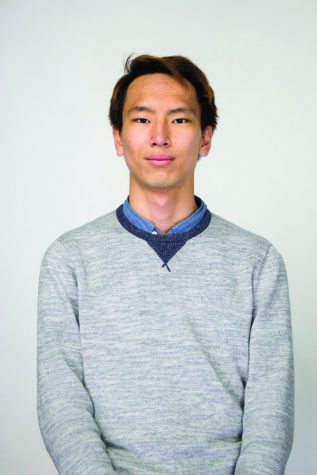 Minjae Jang, a student from South Korea, came here to study aviation for similar reasons as Thway. Jang says, "A lot of companies want [their employees] to have American mechanical license."
Getting an American degree also shows employers that these students are proficient in English. Yathong Yam, from Hong Kong, China said, "Hong Kong is an international city, so they care about English skills. [If] you get into a good university, you have more chance to get a job in the city."
For some students, EvCC's large, active international student body is why they chose EvCC instead of another community college. Yam says that compared to Skagit Valley College "there is more international students," and "I feel like [at Skagit], they not really care about international student."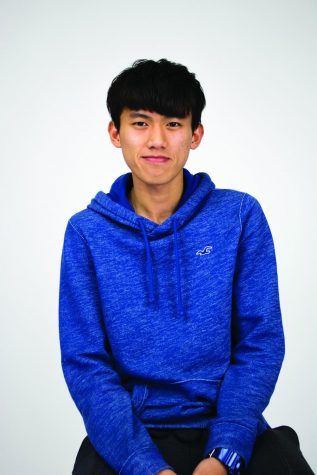 Transportation is another thing international students have to consider. Without a car, students have to consider how they're going to get around in their new environment. During his preparation program in Malaysia, "we did research on public transport," said Riza Hassan. "Some of the colleges we researched have very bad public transport. [At EvCC] we have public transport from the college itself to other places." He mentions that a friend of his attends Peninsula Community College, and "they don't have public transport at their community college like EvCC, [so it is] very hard to get around."
The location of EvCC was also important for students deciding where to go to college. Htun Thway, who is studying aerospace engineering, said, "It was kind of close to Boeing, so I thought there would be close relations between Boeing and EvCC."
Though EvCC and Boeing aren't exactly partners, EvCC trains more than 1,000 Boeing employees each year looking to further their education.
Proximity to the larger cities is also important for international students. "It is close to the city but not really in Seattle," said Riza Hassan. "If the college where we're studying is in Seattle, cost of living will be much more expensive."
Admission to U.S. schools is easier for international students compared to admission into schools in their home countries. Minjae Jang dropped out of high school in his second year and opted to get his GED instead. "They have [an] aviation program [in Korea], but it's super competitive," he said. Because of this, it was easier to get into EvCC instead of a Korean university. He plans to transfer to a Korean university after he is done at EvCC.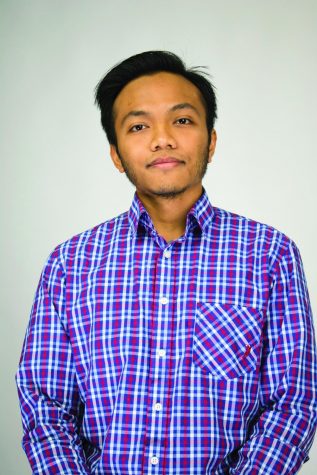 Like domestic students, international students choose community colleges instead of universities because of the savings. However, that doesn't mean it isn't still expensive, especially for international students. At EvCC, international students pay over twice the tuition amount that Washington residents pay. This, on top of the cost of living, can really add up, making it necessary to attend community college to save.
The Malaysian government pays for students to study abroad, and this is how Riza Hassan funds his education. "Malaysia is a medium-wealthy country," he said. "But they invest a lot in education."
With all the anticipated culture shock from living in another country, it is important to have access to familiar foods or accommodations for dietary restrictions. Access to Halal meat is important for Riza Hassan, who is a Muslim, and he chose to come to EvCC partially because of the Mediterranean and Greek restaurants. There are also many Asian markets and restaurants around Everett.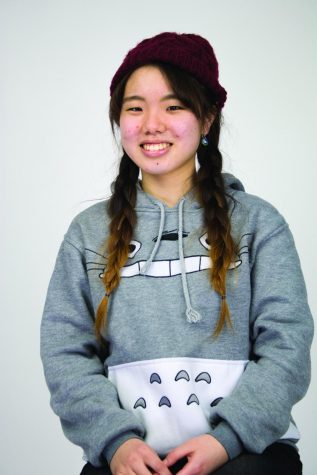 As far away from home as these students are, there's a lot for them to miss. Most of the students interviewed said they miss the food from their home countries, but Hana Murayama, a student from Japan studying graphic design, said, "I miss baths. We only [have] shower in dorms," she said. "I used to go to the hot springs every day, so I miss bathtub."
Though these students have made sacrifices to be here, the benefits far outweigh the costs. And for EvCC, the influence of international students on our campus gives us a kind of culture that can't be found elsewhere.
For international students, EvCC serves as a stepping stone towards a better future. For domestic students, interacting with these students creates opportunities for intercultural diversity. It makes us a better campus and a more inclusive place to be.