The Religious Advocates Outside Gray Wolf Hall
Hang on for a minute...we're trying to find some more stories you might like.
You may have wondered who the people are that stand out front of Gray Wolf Hall with their wheeling carts full of infographics and pamphlets.
At least one of the groups that occupies that space on Thursdays are Jehovah's Witnesses.
Sidney Sivik, a volunteer for her church, said on other days of the week volunteers from different churches occupy the space in front of Gray Wolf.
"There's a lot of kids here, a lot of people to approach," Sivik said. We go to places with lots of foot traffic."
Sivik mentioned that the church has had to change the way that it tries to reach out to people. "In this culture, we can't find people at home. There isn't any place that people walk much," she said.
It is common to see religious people yelling or going out of their way to approach people first, but the Jehovah's Witnesses and others that gather outside Gray Wolf don't do this. "We never approach people first," Sivik said. "We want it to be a relaxed atmosphere with no pressure."
People approach occasionally, making it worth the long hours waiting outside.
"We're treated really well," said Sivik of herself and other volunteers. "Everybody is friendly and nice."
Sidney Sivik sees herself and others as a resource. "We have information that's pertinent for young people," she said. "It's to offer help to young people with life's questions and problems."

About the Writer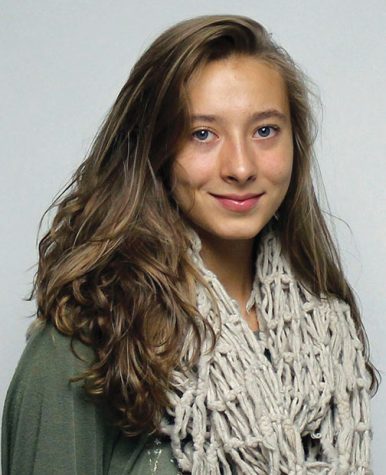 Nataya Foss, Managing Editor of Digital
What interests you about journalism? I am frustrated with the news media industry as it is right now, and I want to change it. I love talking to people and understanding how events are impacting their lives. Where does The Clipper fit into your long-term goals? I  want to get into the Backpack Journalism program...