Student LIFE's $800,000 Self-Financed Remodel
Hang on for a minute...we're trying to find some more stories you might like.
The Student LIFE center recently moved back into its $800,000 newly-remodeled space, which they budgeted for over 7 years.
Student LIFE (Leadership, Inclusion, Fun, and Engagement), manages student government, student events, sports, the Club Hub, the Welcome Center, student programming, club fairs, and much more.
After years of hearing students' frustration with the space, Jennifer Rhodes, Associate Dean of Student LIFE, knew the space needed to change.

"About seven years ago, (we) started talking about being fiscally conservative with our funds," Rhodes said. "We made sure any funds that weren't expended each year–which always happens–were put into a fund balance."
"Finally last year, we looked at the fund balance and there was enough money," said Rhodes.
For reference, this year's projected budget for Student LIFE is $1.6 million. This is accounted for by Service and Activities fees included in tuition. However, $1.6 million is a conservative number and the Service and Activities fee covers a lot here on campus. Check out last year's S&A budget book here.
Rhodes, who has been at EvCC for 19 years, says the remodel was necessary to accommodate the massive growth she's seen in Student LIFE over her time working here.
"When I started, there were 20 clubs," said Rhodes. "Now there's 45."
The Student LIFE room was built in 1987 when the overall enrollment at EvCC was much less.
Tina Te, this year's ASB President, worked on the Student Life Remodel Committee last year. "There were a lot of walls blocking everyone from each other," she said. "Now that it's open, I've noticed there has been a lot more collaboration."
There are now more conference rooms, two much-needed storage closets, and more workspaces. And before, the Club Hub and Student LIFE were separate with individual front desks; now, they are one united space with a central front desk.
In addition to rebuilding much of the space for functionality, there have also been investments in new technology.
"(Last year), the executive council and the Senate–31 students–had two desktop computers that they were sharing," said Rhodes.
Student LIFE now has 15 Microsoft Surfaces available to any student working in the office.
"We remodeled this for growth," said Te. "We are constantly growing. Every year we add a new position."
There is an extra advising office in case it is needed in the future and extra student desks.
"Students felt we weren't as visible as we should be," said Rhodes. "I think that just being more visible will increase the student engagement on campus."
There is now a bright-red wall that is hard to miss passing the Student LIFE center.
Rhodes says the remodel will be transformative for both students working under Student LIFE and those who aren't. "I don't want to be the best-kept secret," said Rhodes. "On our campus, we take great pride in the engagement opportunities we have for our students."
For before and after photos, click through the slideshow below.
By Nataya Foss, Managing Editor of Digital

About the Writer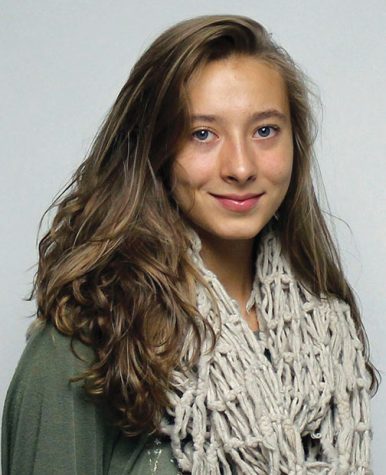 Nataya Foss, Managing Editor of Digital
What interests you about journalism? I am frustrated with the news media industry as it is right now, and I want to change it. I love talking to people and understanding how events are impacting their lives. Where does The Clipper fit into your long-term goals? I  want to get into the Backpack Journalism program...