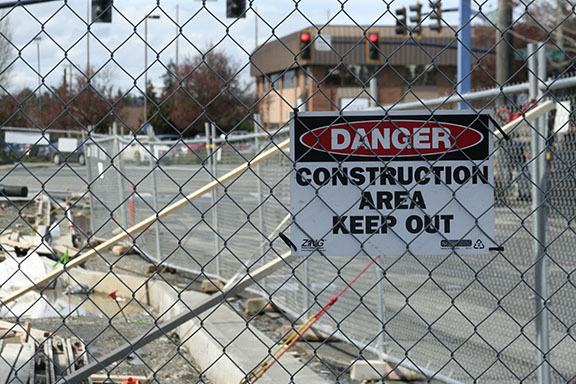 Get Your Bachelor's at Home with WSU North Puget Sound
April 25, 2017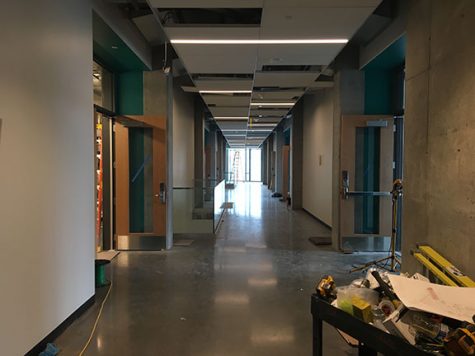 One of the most costly aspects of college is, surprisingly, not tuition.
Many American students are fortunate in that they can live with their parents while they go to community college, like many EvCC students are doing. But what about getting your bachelor's degree? Most of us know that the cost of living anywhere in the U.S., and especially anywhere near a university, is astronomically high. So what's an aspiring scholar to do?
Meet WSU North Puget Sound at Everett. It's right across from Liberty Hall and stands four stories tall.
Currently under construction, the new building will be open for business starting Fall 2017. WSU in Everett offers six high-demand programs, including Mechanical Engineering, Electrical Engineering, Software Engineering, Data Analytics, Hospitality Business Management and Integrated Strategic Communication. If these majors are in your field of interest, you could get your bachelor's at home.
With state-of-the-art systems and technologies, you will be getting the equivalent degree of what you might get if you attended WSU Pullman.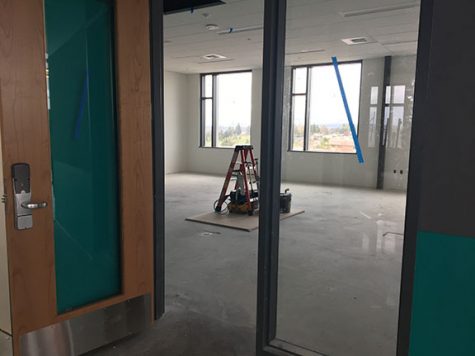 "All of our classrooms are equipped with a sophisticated Polycom video-conferencing system that allows students to view a lecture and interact with the instructor and classmates on different WSU campuses," said Randy Bolerjack, director of Communications and Public Relations at WSU Everett. "Voice activation allows a camera to zoom in on the person speaking. We even installed one in Coupeville recently so WSU Everett students on Whidbey Island can have greater access to our programs."
"On the first and fourth floors, we'll be [installing] SMART Boards," said Bolerjack. "They'll be in each of the four labs on the first floor, and in two of the labs on the fourth floor."
SMART Boards are, simply put, an interactive whiteboard software which both students and teachers can use.
There are some beautiful aesthetic additions coming, as well.
"I love the outside of the building," said Bolerjack, "especially regarding all the plants we're going to be receiving."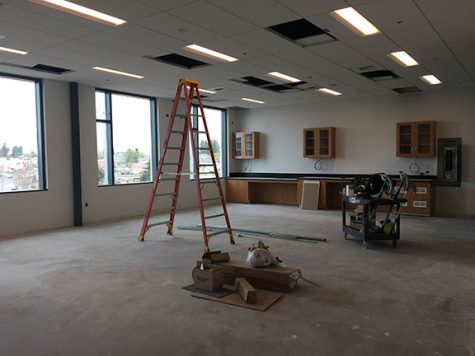 He added, "There's going to be a large rain garden. It's going to be very, very welcoming."
"The communities wanted this for decades. There's been a demand for it ever since Arlington lost out on Evergreen," said Bolerjack in reference to Arlington's defeat in the legislative fight for domain over Evergreen State College of 1967.
"[People] are gonna know it's not some far-off thing. You can get that degree right here in the community."
If you'd like to celebrate the official opening of WSU in Everett, there is going to be a ribbon-cutting ceremony August 15.
For more information, please visit: https://everett.wsu.edu/