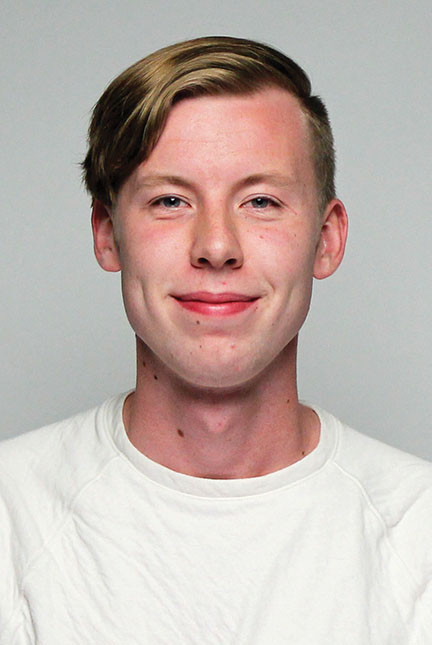 What interests you about journalism?
Understanding the power of news.
Where does The Clipper fit into your long-term goals?
Communication Major, so understanding where news comes from and how to translate the news.
What are you doing when you aren't at The Clipper?
I am enjoying the great outdoors, photography, snowboarding, or riding my motorcycle.
If you ruled the world, what would you change on day 1?
It would be illegal to cause traffic.
What is something you think everyone should do at least once?
Try something new/uncomfortable.
What's on your bucket list?
Travel Europe in a VW bus.
What is something that people are obsessed with you just don't get?
Other people's lives.
Derek Williams, Staff Writer
Jun 06, 2018

AMTEC: EvCC's Hidden Gem

(Media)

Jun 05, 2018

An Open Letter to Bananas

(Media)

Jun 02, 2018

Boo! Students' thoughts on Popular Dating Trend, "Ghosting"

(Media)

May 08, 2018

Behind the Wheel: Pablo Yeo's California Special Mustang

(Story/Media)

Mar 12, 2018

Gun Control: The False Divide

(Media)

Feb 15, 2018

Musicians at EvCC (Video)

(Story/Media)

Jan 29, 2018

Dorm Living in Mountain View (Video)

(Media)

Jan 23, 2018

The Humanities Alliance Presents: What is Reality?

(Story)

Nov 30, 2017

5 Changes On EvCC's Horizon

(Story)

Nov 28, 2017
Nov 02, 2017
Oct 09, 2017

A New Student's Guide to EvCC

(Story/Media)