Behind the Wheel
Hang on for a minute...we're trying to find some more stories you might like.
Levi McCormick, a student at EvCC, shows up to campus on two wheels.
McCormick has been attending classes here at EvCC since spring of 2015 in the Youth Re-Engagement Program, and now is in search of getting his ATA in Technology. McCormick is currently working at a steel construction company in Lake Stevens while attending school. Through working, McCormick was able to save up enough money to purchase his first motorcycle: a 2005 Triumph Daytona 650.
After having the opportunity to ride a motorcycle for the first time when McCormick was just 15 years old, it was only a matter of time before he purchased his own. After the purchase of his Triumph, McCormick has been riding rain or shine.
"It's an addiction that you'll only experience once you do it, although it's not for everyone."
The only modification McCormick has done is replacing the
clutch/ Brake lever with adjustable shorty levers but other than that, "I love the way the bike sits, it looks clean with the curves and aggressive look that it has. I hope to get another motorcycle one day, but I haven't quite figured out exactly what I want."

About the Writer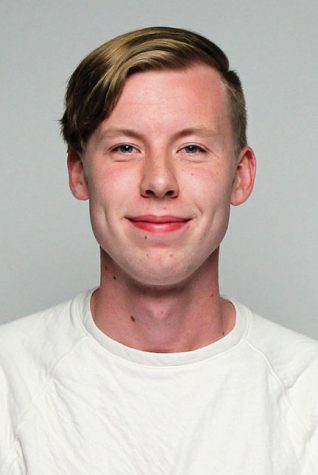 Derek Williams, Staff Writer
What interests you about journalism? Understanding the power of news. Where does The Clipper fit into your long-term goals? Communication Major, so understanding where news comes from and how to translate the news. What are you doing when you aren't at The Clipper? I am enjoying the great outdoors, photography, snowboarding, or riding my motorcycle....