Dorm Living in Mountain View (Video)
Most students spend their mornings driving into EvCC, leaving their homes early to find a good parking spot to get to class on time. But for some, this is not the case. All they do is walk out of their front door and onto campus. Easy enough, seeing as the campus is their home. Students who live in the dorms at EvCC have a luxuriously short walk to class.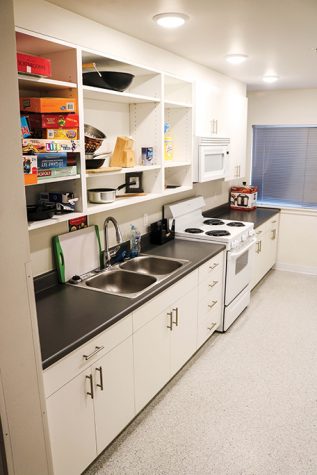 "If there is one thing I love it is getting to just walk out the front door and walk past all the people trying to find a spot to park," Ashley Forest joked. "I laugh because it is just too easy for me to always have a spot and an easy walk in."
But the short jaunt to chemistry class is not the only thing they are pleased to have. The students of Mountain View enjoy the freedom of independence and the feeling of not having to share their food, space, or alone time.
Mountain View has one elevator, one resident assistant (R.A.) per floor, and no roommates. The lack of roommates is not a common practice for most dorms, but the residents are big fans either way. When space is limited it is nice to know all of it is yours.
But having it all to yourself does equate to being diligent in what you bring into the room. Most residents had to pare down their closets, bring minimal personal items, and some even switched to recyclable dish-ware. Many found shifting to the forced minimalist lifestyle to be worth it, finding the pros outweighing the cons.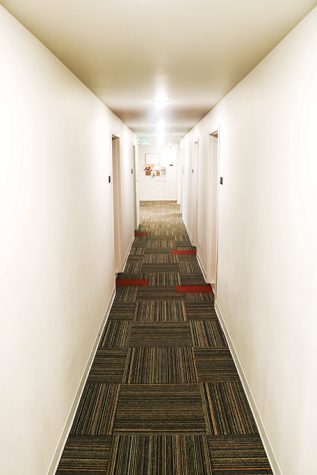 When they are finished relaxing or studying in their rooms, the dorms offer ways for the residents to connect with one another. The R.A.'s plan different events and get-togethers every quarter. Mountain View residents even go on outings to places like the Chocolate Factory in Seattle, Uwajimaya, and bowling alleys.
If they aren't leaving the campus they will often have game and movie nights on the bottom floor of the dorm. Life is not perfect though. The doors will shut loudly if you don't hold them.
"It's one of my pet peeves actually because they do shut so loudly. So in the middle of the night sometimes you'll just hear slams," added Anna Browne.
The elevator is a little slower than expected. And the internet can lag at times. But residents find themselves pleased with their lives in the dorm.
When asked if there was something about Mountain View they loved, Lea Wasson, the assistant director of residence life immediately became the topic of conversation.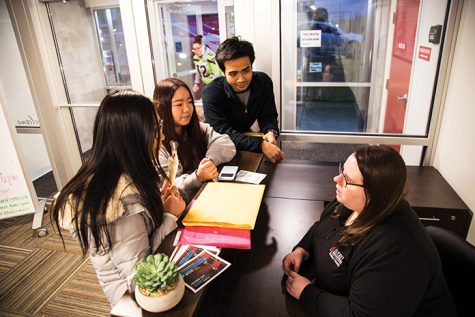 "I love being able to work with someone like Lea," said Jordan Scroggins, one of the R.A.'s from Mountain View.
"Oh we love Lea," exclaimed Ashley, "She is so kind and amazing."
They are happy to be with their neighbors and yet still separate for studying. The freedom of living on their own accompanied by the feeling of safety knowing the school's security is close by. And most of all they are happy knowing that they only have to walk across the street to get to school.