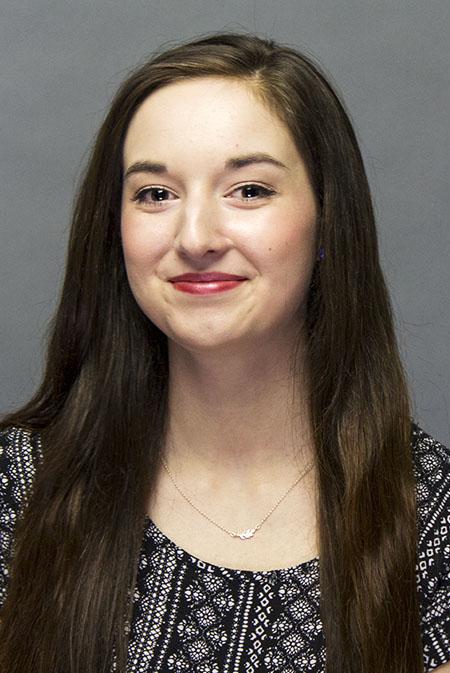 What interests you about journalism?
The power of information. I want to be the one to know something important first and tell the world about it.
---
Where are you headed with journalism/communications?
I'm headed to WSU in Pullman to pursue a Journalism and Media Production Bachelor Degree.
---
What is your spirit animal?
A shark!
Abby Tutor, Editor-in-Chief
May 01, 2017

Fast Fashion: What's It Really Doing to You?

(Media)

Feb 14, 2017

Everett Community College Republicans

(Story)

Nov 29, 2016

Finals are Coming Up

(Story)

Nov 21, 2016

Why Do They Do It?

(Story/Media)

Nov 01, 2016
Oct 14, 2016

Two Students Robbed Near Campus

(Story)

Oct 11, 2016

Fitness Center Closures

(Story)

Oct 11, 2016

Letter from the Editor-in-Chief

(Story)

Oct 11, 2016

Everett Silvertips

(Media)

Sep 29, 2016

Everett PD Tackles Homeless Epidemic

(Story)

Sep 28, 2016
Sep 21, 2016

Break the Ice with ‎Pokémon GO

(Story)

May 31, 2016

Letter From the Next Editor

(Story)

May 31, 2016

A Note from the Graduating Class

(Media)

May 30, 2016

Michelle Geiszler

(Story)

May 23, 2016

History of the American Comic Book: New Class Offered for Summer Quarter

(Story)

May 23, 2016

JAMAF: Highlights of the Festival

(Story)

May 16, 2016

Ali Rouhfar, an Iranian Calligrapher Coming to EvCC

(Story)

May 10, 2016

Japanese Anime & Manga Arts Festival  

(Story)

May 10, 2016

"You Don't Know Nothing!" Trivia Event

(Story)

May 09, 2016

Student LIFE Awards Gala

(Story/Media)

May 09, 2016

"May the 4th Be With You" at EvCC

(Story)

Apr 28, 2016

Clipper News: April 28

(Story)

Apr 25, 2016

How They Got Here

(Story/Media)

Apr 19, 2016

Student LIFE Awards Gala

(Story)

Apr 14, 2016

Clipper News: April 14th

(Story)

Mar 10, 2016

Clipper News: March 10th

(Story)

Feb 29, 2016

Stachio Glowaski: Whitehorse's Favorite Barista

(Story)

Feb 25, 2016

Clipper News: February

(Story)

Feb 11, 2016

"Feel The Bern" At This New Club

(Story)

Feb 04, 2016

Flying High Above Everett

(Story/Media)

Jan 14, 2016