Everett PD Tackles Homeless Epidemic
September 29, 2016
A homeless couple living on private property, both addicted to meth. This is a common situation to come across. But one thing caught a social worker off guard.
On June 14, Kaitlyn Dowd, a social worker involved with the Community Outreach and Enforcement Team (CO-ET) and several Everett Police officers approached homeless citizens living in encampments on private property. The property was scheduled to be cleared, so Dowd and her team told the citizens about services that could help them.
"
"The first couple interactions with people are all about trust," "
— Kaitlyn Dowd
Dowd came across a woman who was living with her boyfriend in an encampment. "I noticed she was skinny but had a little bit of a belly on her," said Dowd. The woman told Dowd she thought she was about five months pregnant.
Dowd's team also discovered the woman was using methamphetamines. Her boyfriend was using meth as well as heroin. With police officers in the area, the couple was intimidated and denied any help offered.
All of this was happening just 2.8 miles away from EvCC.
CO-ET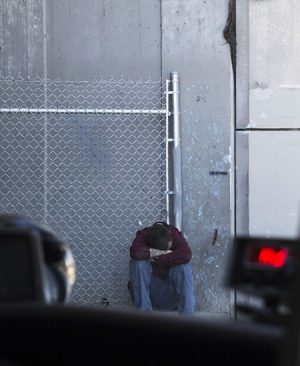 Everett Police recognized simply arresting homeless citizens is not a foolproof solution, leading the department to hire its first social worker in late 2015. "Change addiction from a crime to an illness." The idea came from the police department, according to Dowd.
CO-ET goes to areas where homeless citizens are living to offer services that provide housing and diversion.
While police provide services to the homeless, the law hasn't been forgotten. Aaron Snell, the spokesman for Everett Police, said "It's not illegal to be homeless… people fit in different areas. If someone is high, it doesn't make sense to put them in housing right away."
Snell also emphasized how officers consider taxpayers' contribution when they arrest someone- a "newer trend in policing."
Baby Steps
She explained several officers surrounding her usually intimidate people because they're afraid of being arrested.
Dowd said, "It is totally their right to live like that," and suggested thinking about it from their point of view. Homeless citizens don't have to pay rent and can live one place one day and another place the next.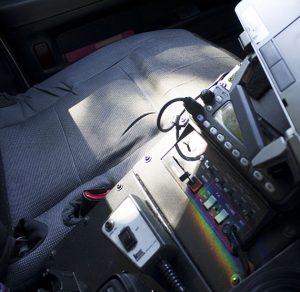 "When we are used to growing up in a home… that's just the expectation of an average person," Dowd said.
On the third or fourth attempt at trying to convince the pregnant woman and her boyfriend living on the private property to get help, they finally agreed.
Dowd arranged for a family member to take them directly to a hospital. The doctor estimated she was actually closer to 37 weeks pregnant. Dowd and others on the CO-ET team urged her to get treatment where she could detox.
Again, after days of convincing, she agreed to get treatment. In the middle of July, the woman delivered a healthy baby. If she had not been provided this service, "Who knows what would have happened," Dowd said. "She could have very well given birth to a baby in the woods."