Coffee Returns to the EvCC' Campus
The Buenos Diaz Caffe Set to Open
Since the beginning of the pandemic, the Parks Cafe, located in Parks Student Union, has been closed, leaving students and staff with no on campus food options. This will be changing in the Spring of 2023, with the arrival of a new vendor; a goal the Executive Director of Facilities and Operations Erica Dias has had for several months. "The immediate goal for bringing back food services is to start first with the coffee stand in PSU," Dias said back in September of 2022.
According to Dias, during the pandemic, Bargreen Coffee and Epic Catering Company chose not to renew their contract with the college. "In mid-2022, students, staff and faculty resumed the search for a coffee vendor," stated Dias in an interview. The coffee vendor was supposed to be implemented in Fall 2022, but there was a setback as the vendor wasn't able to be moved to the campus at the time. "It took us a few months until we finally selected Buenos Diaz Cafe," says Dias.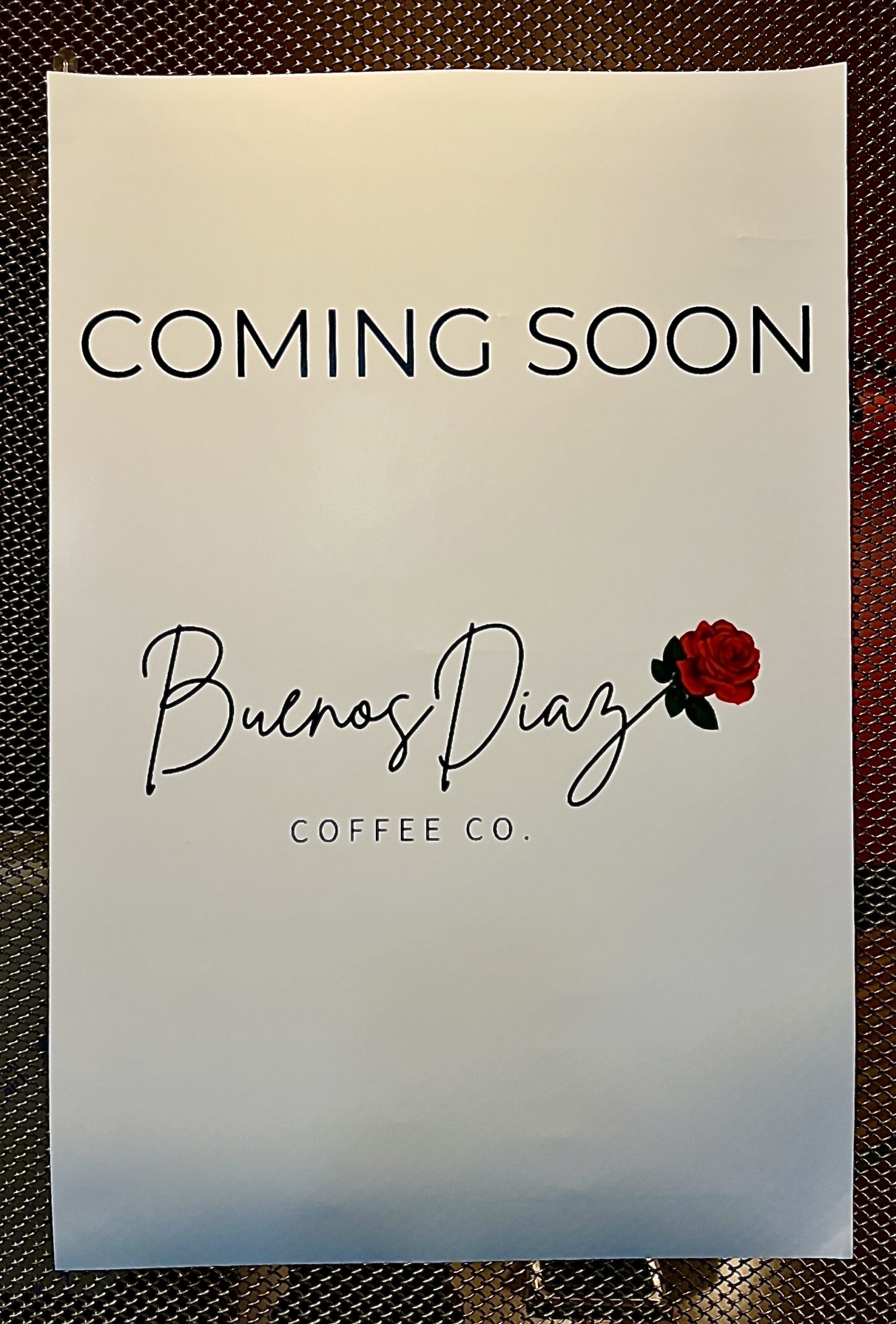 One of the goals when opening Buenos Diaz to the public is to make sure they offer affordable options for the community. "We made sure of that, that's what I really advocated for," said ASB VP of Administration Narjis Alshatee. According to Alshatee, most of the prices will be less than $10.
Dias, Alshatee and the rest of the coffee committee are excited for the new vendor to open for community members at EvCC. "Buenos Diaz will offer traditional coffee, espresso and latte options plus other beverages and quick grab-and-go items such as bagels, sandwiches, salads, etc." Dias said when describing the functions of the new establishment. "They are more like starbucks, they will be having food as well," says Alshatee.
Alshatee mentions the new establishment will have a variety of foods for everyone, including some different cultures. We want "to make sure we have our muslim population represented, to make sure we have more Halal options and to make sure we have more sugar free options" explains Alshatee. Alshatee stated the goal is to make the upcoming services equitable for everyone.
Despite the aforementioned setback, Buenos Diaz is looking to open shortly after February. "Hopefully by March," says Alshatee when outlining a date for Buenos Diaz opening.
Leave a Comment