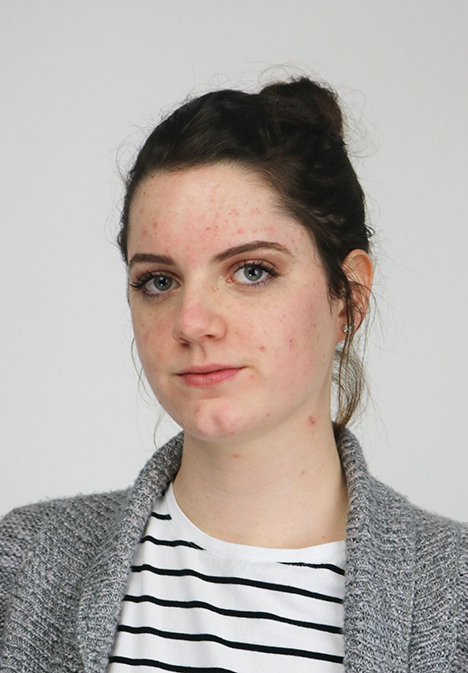 What interests you about journalism?
Journalism is the art of spreading information in a way that interests readers. I love that storytelling and news thrown together to make something incredible.
Where does The Clipper fit into your long-term goals?
After graduating from EvCC, I plan to transfer to WSU Everett in Fall 2018. I am pursuing an Integrated Strategic Communications degree which combines my love for digital communication and media. Working a Social Media Manager and writing for The Clipper is helping me to develop creative and effective communication skills. Being a part of production and putting out news for students is a great way to gain experience that applies to my major(also, it's a lot of fun).
What are you doing when you aren't at The Clipper?
I'm always, always, always listening to music. I listen to Sufjan Stevens, Iron & Wine, Chet Faker and everything else I can find. I also spend my time with my friends(when we can find the time). We go for drives, eat food and make art together.
What's on your bucket list?
I'd love to go on a mission trip, travel to places I've never been, and meet all sorts of people. Learning people's stories and helping them is something that I am passionate about.
What is something that everybody should do at least once?
Fall in love. Fall in love with someone and let them into your world and see into theirs.
Laura Campbell, Social Media Manager
May 15, 2018

Hot Debate Over the Placement of the Learning Resource Center (Video)

(Media)

Apr 25, 2018

Meet the Pacific Northwest's Native Bees (Video)

(Media)

Mar 13, 2018

Wired In: The Music Project

(Story/Media)

Mar 08, 2018

Within an Hour: Marysville

(Story)

Feb 20, 2018

Within an Hour: Stanwood & Camano Island

(Story)

Jan 29, 2018

Within an Hour: Everett

(Story)

Nov 30, 2017

Everett's Pop Culture Heaven

(Story)

Nov 29, 2017

Within an Hour: Snohomish

(Story)

Nov 13, 2017

Food Trucks on Campus

(Media)

Nov 01, 2017

Within an Hour: Day Trips Less Than an Hour Away

(Story)

Oct 29, 2017

Generating Awareness: Coffee, Cake, & Islam

(Story)

Oct 10, 2017

New To Shuksan Hall: Frederick "Ricky" Dooley

(Story/Media)