Meet the Pacific Northwest's Native Bees (Video)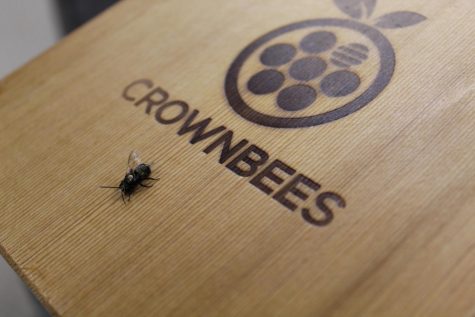 There are roughly 24,000 different species of bees worldwide, and only 7 of these species produce honey. None of these honey bees are native to North America, and they are extremely inefficient pollinators.
Dave Hunter, the founder and owner of Crown Bees, calls honey bees, "efficient pollen-takers." These honey bees gather pollen and transport it back to their hives.
"It's mostly destined for the hive because they're so good at gathering pollen," Hunter said. This is a sophisticated process that honey bees have perfected, but they leave essentially no pollen behind to cross-pollinate plants. "There are significantly better pollinators out there."
That is why Hunter prefers mason bees, a species native to Washington, that he considers, "clumsy pollen-spreaders." The mason bee leaves a considerable amount of pollen behind, making them highly efficient cross-pollinators.
"They're just horrible at gathering pollen," Hunter said. "They belly flop into a flower… and pollen is falling off everywhere."
Crown Bees specializes in mason bees and other native North American species. These bees nest in holes, rather than in hives like the honey bee. Mason bees, unlike honey bees, don't have stingers and live about five to six weeks.
Hunter started his business with humble beginnings in 2008. "Every business starts in a garage," Hunter said. "It started as a backyard hobby."
According to Hunter, a successful business focuses on the triple bottom line: the profit, the people, and "then the most important is that it cares about the planet."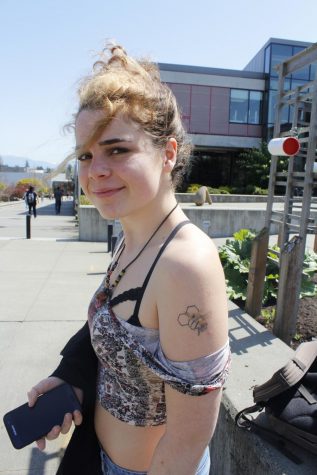 Crown Bees sells everything a beekeeper would need, including bee houses, reusable holes for nesting, and of course, live bees. Crown Bees houses are built with locally sourced cedar wood, purchased exclusively from Native American tribes, and portable huts are made out of PVC pipes.
On Tuesday, April 24, these PVC huts were installed on campus. Lora Burke, a student at EvCC who has hives of her own mason bees at her apartment, was excited to see the hives at the student garden in front of Whitehorse Hall.
"I made a couple of these [hives]," Burke said. "I just happened to have a drill… and a front porch at ground level."
The PVC huts at EvCC will hopefully attract native bees soon. According to Hunter, "we're just trying to see what [bees] are on your campus."
"As a company, Crown Bees, what we are trying to do is be as sustainable as we can," Hunter said. "Everything we're doing has come down to: be as good of stewards to the planet as possible."