Within an Hour: Everett
Not everyone has the time or resources to travel far for a weekend trip, but luckily, there is plenty to explore without ever leaving Everett.
Everett Marina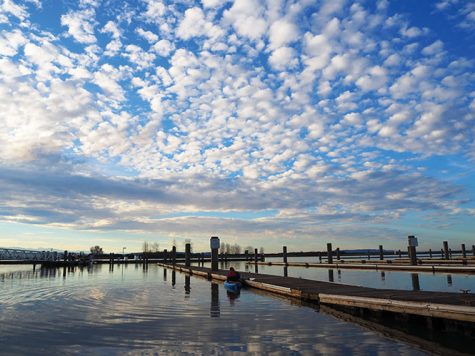 The Everett Marina has more than what you would see at first glance. Past the Everett Naval Station, there are plenty of hidden gems. Along with restaurants, cafes and the Everett Farmers Market, there is also a lot of space to explore along the waterfront. Though Jetty Island is only open during summer, the Jetty Island Boat Launch is public and open year round, so feel free to take your boat or kayak with you. The park surrounding the boat launch has a couple art sculptures and a beautiful view of the Puget Sound.
Legion Memorial Park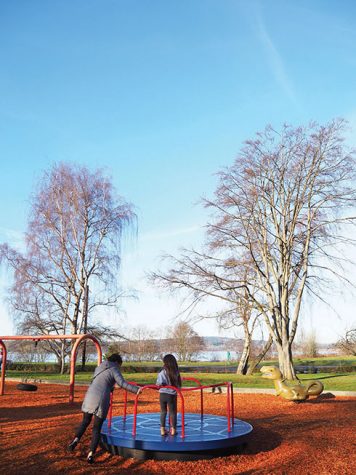 Legion Memorial Park is located on Alverson Blvd. which is only six minutes away from EvCC. The Hibulb Lookout overlooks Port Gardner Bay and offers plenty of greenspaces. The rest of the park provides a baseball field, a basketball court, a golf course, a softball field and a tennis court. Trails connect different parts of the park together and lead through the Evergreen Arboretum, a garden maintained by volunteers. Art sculptures line the stone walkway that winds through the garden.
At the edge of the garden,  there is a wooden gazebo just past the Japanese Maple Grove. The park also includes a picnic shelter, as well as a newly built playground.
Sunken Ship Tattoo and Hot Rod Heidi's Vintage Closet
Sunken Ship Tattoo and Hot Rod Heidi's Vintage Closet are combined businesses run by Matt and Heidi Sawdon. The vintage clothes shop was originally run out of a "1959 travel trailer at hot rod shows during the summers and now many years later has opened a very unique boutique," according to what Heidi Sawdon wrote on her website. The tattoo parlor is visible through the walk-up window in the boutique. Original designs by Everett-based artists hang in stalls.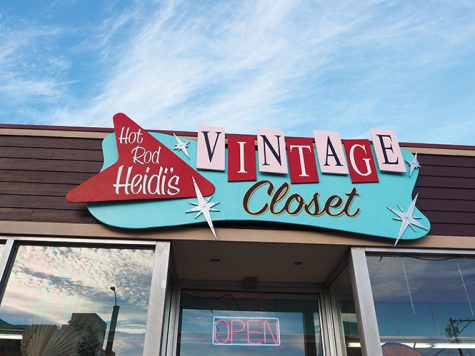 In the center of the parlor, clients can wait on red leather couches. Tattoos start at a $50 minimum and charge $120 per hour. Along with tattoos, Sunken Ship also does piercings.
2nd Look Consign and Design
This little store located on Rucker Ave is packed with all sorts of antiques. The store sells everything from vintage popcorn machines to prom dresses from the '80s.  The main room leads into a larger back room with shelves and cabinets filled with jewelry, books, collectables and other novelties. The store owners decorate displays for holidays and frequently have sales. 2nd Look is a showcase of treasures that have been well loved.
Leave a Comment