Within an Hour: Stanwood & Camano Island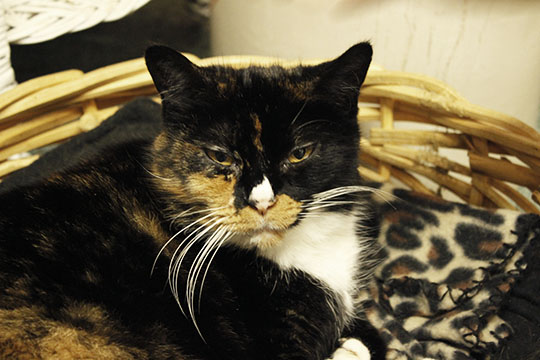 Hang on for a minute...we're trying to find some more stories you might like.
Within An Hour is perfect for students that want an adventure, but don't know where to find it. This is a guide to everything you can do within an hour of driving from the Everett Community College Campus.
The Spare Room Vintage Flea Market

On the North side of 1215 State Highway 532, there are two little shops that might go unnoticed if you didn't know to look for them. One of these shops, The Spare Room, draws customers in with its odd display of metal chickens on either side of the front porch. The flea market atmosphere and eclectic items keep customers entertained as they wander from room to room. Across from the cashier's desk, a cat sleeps quietly in front of a heater.

"She adopted us about 9 years ago," said Martha Herring, owner of The Spare Room and EvCC alumni. "She's our greeter. Her name is Bridle."
After graduating in the 70's, Herring went on to start her own small business. The family-run business opened in 2001 and rents space to over 40 vendors. Herring's little flea market is run in partnership with the neighboring shop, Camano Chique Boutique.

Camano Chique Boutique

The boutique offers similar items as their neighboring shop but has more of a modern touch. Along with vintage finds, the boutique sells DIY projects such as furniture, accessories, and more.

"My mom opened the shops in 2001. We started in just this part of the building," said Nicol Ludwig, co-owner of the boutique. "Her mom had a store like this growing up in Seattle. She quit her job and started this. We had a location in Everett but that burnt down."
Ludwig has always been surrounded by antiques and artwork. She is also a clothing and accessories curator, home décor designer and a furniture painter.
"I love seeing a little bit of everything. It's been great having creative freedom to design and paint," said Ludwig.

Camano Island Marketplace
Camano Island Marketplace, located at Terry's Corner on Camano Island, has a little bit of everything. The two-level building is a showcase of Camano Island: some of the best food, coffee, local artwork and gifts made right on the island are sold here. One of the main draws to the marketplace is the fresh coffee made by Camano Island Coffee Roasters from the factory next door. Every day, freshly roasted coffee is brought over to be sold. The Camano Island Coffee Roasters use organic coffee beans from Guatemala.  The company has a mission to create a sustainable and ethical way to farm coffee beans and design fair-trade agreements. In an effort to make a change in the coffee industry, the company has also partnered with Agros and Food 4 Farmers. Camano Roasters coffee beans can be purchased either over the counter or online through their website.

Del Fox, another local Camano business, is a custom meat shop located in the marketplace. They also have a separate location in Stanwood as well. The shop sells everything from smoked prime rib to their original barbeque sauce to fresh maple pork.

The rest of the marketplace consists of displays filled with local artisan work, an authentic French pastry shop, and a wine tasting bar located upstairs.
Cookie Mill & Eatery

Another place worth stumbling upon in the Camano area is a quaint sandwich and coffee shop located at 9808 State Route 532 in Stanwood. The Cookie Mill and Eatery were open for 22 years before it shut the doors in 2006. In December 2014, the door opened yet again with the same recipes and same owners. The shop is run by two cousins: Julie Sande and Marybeth Sande.
"I've worked at The Mill since spring of my sophomore year, so about 2 years," said Caroline Rawls, 18, senior at Stanwood High School. "I think something that makes the Cookie Mill unique is simply how many different types of people come in to eat or just enjoy a cup of coffee. We get all kinds of customers from all different walks of life."
Students with notecards, writers with laptops and parents with children come from all over to order from The Mill's menu. Along with their sandwiches and drinks, their baked goods are also popular with the locals.

Sailor Delich, 18, a second-year student at EvCC said, "The Cookie Mill is a quirky environment that has been around Stanwood for years and it's the gathering place for many old and new customers.
Delich highly recommends the lemon doodles to customers.
   
Camano Island State Park


Camano Island State Park is definitely worth the 50-minute drive from EvCC. Setting aside time to breathe and take a break from school can be vital, especially after midterms. To avoid burning out, let yourself reset by visiting the beach for a while. The park also has looped trails through the surrounding forest along with the Al Emerson Nature Trail. The Lowell Point Kitchen Shelter offers a woodstove, a sink and enough space for groups of about 50 people.