Within an Hour: Snohomish
Hang on for a minute...we're trying to find some more stories you might like.
Not everyone has the time or resources to travel far for a weekend trip, but luckily, there is plenty to explore without having to travel for very long. Snohomish is a quaint and secluded city filled with hidden gems.
Looking Glass Coffee
This rustic downtown coffee shop is a lovely place to bring your study group.  The Looking Glass also sells gift shop items such as scarves, Christmas ornaments, and kids toys. The shop is lit with chandeliers and has a very open layout. Large tables to spread out your laptop and extensive notes are set up along the walls. For hangouts, Looking Glass also has vintage-style chairs and couches by their shop windows.
https://www.facebook.com/lookingglasscoffee/
Centennial Trail
The Centennial Trail is a 30-mile trail that connects Snohomish, Lake Stevens and Arlington. Bring your bike, a friend, and some trail snacks. The trail is paved and relatively flat. Cady Park, one of the trail points, is also worth a visit.  The park has a beautiful view of the Snohomish River and an enormous climbing tree. The park is located along the Snohomish River at the end of Maple Avenue.
https://snohomishcountywa.gov/facilities/facility/details/centennial-trail-33
Antique Shops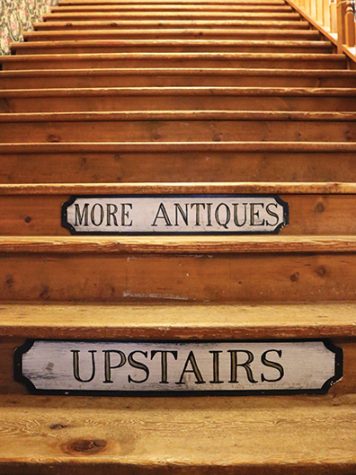 Pegasus Theatre:

The Pegasus Theatre is a gigantic collection of American vintage antiques and oddities. The building has two floors packed with all sorts of strange items. Tiny shark teeth, old records, and arcade games are just a few of the products for sale among their collection. The store takes advantage of every nook and cranny, so it can be a bit difficult to maneuver around other customers during busier times. Stopping by earlier in the morning can make the store less overwhelming and more fun to explore. The store also sells classic flavors of ice cream and has a few American diner booths to eat at.

        

Victoria Village:

This antique store has sixty different dealers and a large selection of

items. Victoria Village is one of the largest antique shops in town.

The staff is very helpful with any questions you may have. The store packs as many products as they can into their two levels, however, the displays are still easy enough to look through. A good thing to keep in mind when looking for gems is to look places other than eye level: on top of shelves, underneath furniture, and inside drawers.

       

Troybeck Antiques:

Another antique store to visit would be Troybeck Antiques. This is smaller compared to the other two, but still has a variety of fabulous finds. Be sure to check out the downstairs; the stairs are a bit hidden.
Fred's Rivertown Alehouse: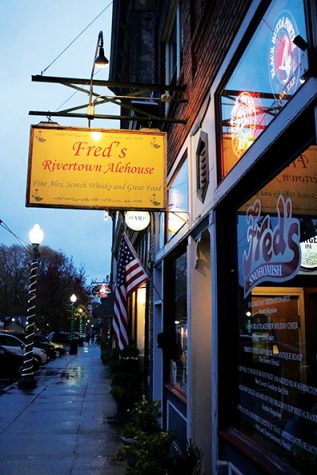 Going wrong with Fred's is difficult. Their menu (link menu: http://fredsrivertownalehouse.com/food.cfm?menu=dinner) mainly consists of classic American food. They also throw in some more unique options: Asian nachos, Thai chicken pizza, and coconut tiger prawns. Their nachos, potato skins and burgers are some of their traditional options. Their prices can be a bit high, but the trade-off is enormous portion sizes and speedy service. They also offer a garden burger and salads as vegetarian options.The alehouse is located on First Street in downtown Historic Snohomish.