From Player to Coach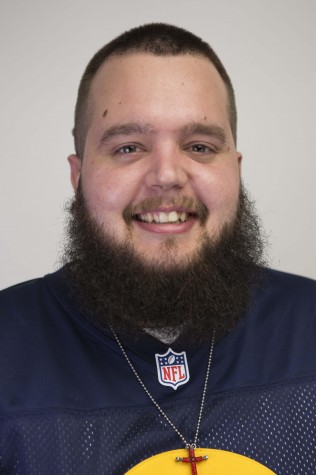 More stories from Ricky Hester
EvCC produces many outstanding athletes that go on to play at the next level of college athletics. With all of these talented athletes that frequent EvCC, very few get to bring the school an NWAC championship, which is the ultimate prize for student athletes. JoJo Howie is an important part of the coaching staff on this year's Trojan baseball team, according to the pitching staff, and is one of those few people that could say he was able to bring home the NWAC trophy to EvCC.
Howie played an integral role on the 2013 NWAC championship baseball team at EvCC. Howie described that team "as one of the best all-around baseball teams in NWAC history." This championship, along with the play of Howie, led him to move on to a Division I school at VCU (Virginia Commonwealth University.) He mentioned that in the first year at VCU, he spent most of the time learning the game at the Division I level and picking up experience by watching the game which Howie said, " (it) really helped slow the game down for me and helped me in my next year when I was given the opportunity to play on a regular basis."
In his senior year at VCU, Howie was able to play in and win a Divisional and Regional championship. However, they would end up losing the Super Regional game to a really strong  Miami team, this kept VCU and Howie from playing in the College World Series. After losing to Miami, his playing career ended due to injury. Howie had to have surgery on his throwing arm, which thwarted any chance of working his way into the major leagues. Howie mentioned, "If I didn't have surgery on my arm, I would have attempted to play in the majors." Since his playing career was ended abruptly, Howie was able to move on to a real passion of coaching. Howie also added a new member of his family since then,  his seventh-month-old baby girl.
Howie has a lot of respect for his EvCC team. Alex Gray, sophomore pitcher, spoke about what it is like to play under Howie, "He is a little bit different than what we were used to last year, he just teaches about pitching and about baseball coming from a DI program last year, just telling us what it takes to play on that level is huge and I have learned a lot from him this year."
Taylor Shea, another pitcher on Howie's pitching staff, says that playing under Howie is a complete 360, similar to what Gray had said about him. However, Shea had more to add on how Howie has impacted the pitching staff on this seasons Trojan ball club. "One thing I will always remember about JoJo is how positive he can be in the worst moments. There was one moment this year when the opposing team was batting real well against me and JoJo never let me remember the worst moments," said Shea.
With the Trojans winning the North Division and heading to the NWAC Championships. Howie will attempt to win a championship as a player and then as a coach at the age of 22. Shea also said, "He coaches for us and not for himself. The better we do, it looks good as a coach, but he makes sure that we have success. It is nice to know that we have a guy like that in our corner."
Leave a Comment