Bigger, Faster, Stronger
Women's Basketball Preview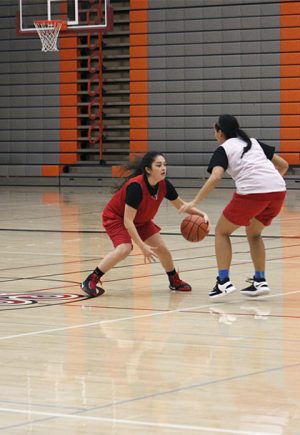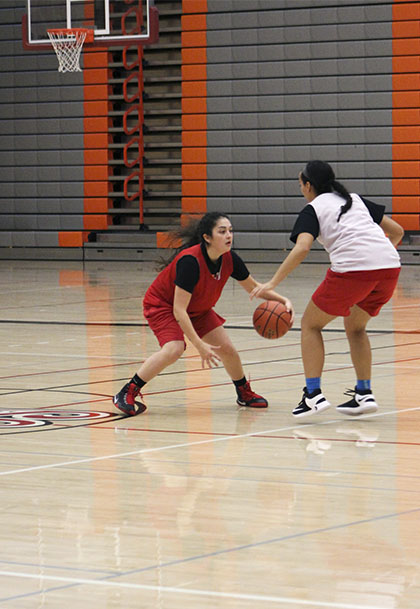 With the 2016 season rolling in fast, the EvCC women's basketball team has seen a major overhaul of talent. There are some familiar faces from last season, but after a disappointing first round loss, Head Coach Chet Hovde landed some bigger and more athletic post-players.
The end of the 2015 season for the Trojans landed in Eugene, Oregon where they went on to play Lane College losing by 50 points. Lane went on to win the NWAC Championship last year, but the Trojans were outclassed at every position. Lane was dominant on the boards and it put the Trojans in a huge hole before halftime.
However, the Trojans look to move forward from that loss according to Hovde. Returning sophomore Lily Hilderbrand said "It was embarrassing. Then watching them play on our home court for the championship hurt even more."
Last season the Trojans were led by Standout Guard Breezy Shore who led the team in points at 17.86 PPG. As a freshman, Shore won Defensive Player of the Year in the NWAC conference. Even though she didn't win those honors as a sophomore, Shore still played with that same intensity.
Replacing Shore will not be easy, but Hovde loaded up on physical post players. Size was something that the Trojans lacked in the previous season according to Hovde. EvCC now has six players at 5'10 or taller. This is an improvement since last year's team only featured two players above 5'10.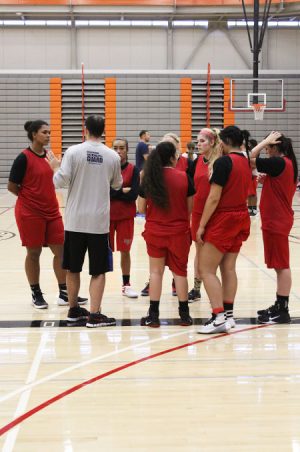 One of these physical post players is Uju Chibuogwu, but she just goes by "Uju" to everyone. Uju is listed right at 5'11 and is described as a "huge physical presence" according to Hovde. Uju played at Shorecrest High School and is part of the reason why she decided to attend EvCC. Assistant Coach Zach Wilde coached the Junior Varsity team while Uju played there. "I got to know Zack at Shorecrest. I was used to him as a coach, so it just felt comfortable playing here."
Two of the eight incoming freshmen are from the same high school located in Alaska. Charley Edwardson and Alexis Biggerstaff played together at Ketchikan High School. It should be interesting to see the type of chemistry they both have with each other on the court. Especially since they are a Guard/Forward combination.
They will get to team up with sophomore Jess Reiter who is also from Alaska, except Reiter played high school ball for Delta. Reiter was a key three-point shooter for the Trojans last season and looks to be one of the best in the NWAC Conference this year.
Sophomore Lily Hilderbrand is a returning starter for the Trojans and looks to be a key player this season. She is 5'10 and a very good mid-range shooter. Hilderbrand almost seems automatic from inside the three-point line with her very unorthodox shooting style. This "awkward" style seems to give her the much needed separation to get off a shot without being blocked.
According to Hovde there is a lot of young players on this Trojans team, but he likes the direction this team is heading in. "We look great on paper and look to compete for an NWAC Championship in our own gym, but this is just on paper," Hovde said. "We have to go out and prove we are as good as we look."
The first game for the Trojans in their home gym is at the EvCC Classic Tournament against Green River Community College at 8 pm on Dec. 9.
Leave a Comment