Food Pantry Struggles With Stock and Keeping the Door Open
The pantry also supplies hygiene products and baby products to students dealing with food insecurity
EvCC's Food Pantry is experiencing a supply shortage due to infrequent donations. "The main challenge we face is getting food donations frequently that meet the needs of students," said ASB Vice President of Student Engagement and Food Pantry manager Hannah Kramer. "Serving around 30 students a week, having enough food is a priority."
The Associated Student Body Senate established the Food Pantry in 2017, located in Whitehorse Hall, as a new resource for addressing food insecurity on campus. It is available to assist students with finding something to eat, infant-care supplies and hygiene products.
Currently, the Food Pantry is open for walk-ins and appointments Monday and Thursday from 1p.m. to 5 p.m.; Tuesday and Thursday from 9 a.m. to 1 p.m. and is closed on holidays.
To make a donation, you can schedule an appointment online at evccfoodpantry.youcanbook.me/ Collection barrels for donation are spread around campus. Options for donating remotely include the Food Pantries Walmart Registry, monetarily or by shipping items directly to them.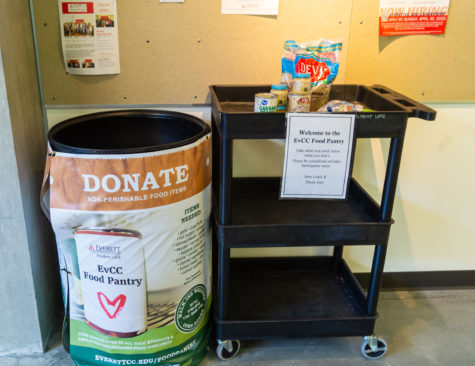 The Food Pantry is a program provided by Student LIFE and managed by Kramer and staffed by student ambassadors such as Dale Gradwell and Zoe Liong. 
The majority of donations to the Food Pantry come from students and staff, as well as the public. They receive weekly donations from the volunteers of America Food Bank, located on the corner of 13th St and Broadway. When supplies are low, their stock is supplemented by their Walmart Registry and local donations.
One type of item that is accepted for donations are non-perishables such as canned food, grains, pasta, dried fruits and dried meat. The Food Pantry also accepts kitchen utensils, hygiene products and infant-care supplies. Items that the Food Pantry cannot take for donation are perishable items like fresh produce, meats, dairy and bakery products, homemade items or items that have been opened.
Helping out with the Food Pantry can turn out to be a rewarding experience for many people. Food Pantry staff member Gradwell states that "I have experienced food insecurity as a student myself, so it is good to know that there is somewhere other students can go to find a source of food".
Food insecurity is becoming more of a common problem for college students everyday. As defined by the US Department of Agriculture, food insecurity is the inconsistent access to an adequate amount of food for a healthy, active lifestyle. According to a fall 2020 Hope Survey, 30% of all college students experienced food insecurity sometime in their path through higher education. 
Being food insecure can have harsh effects on the health and academic success of students. Stress and depression are more likely to be reported by students facing this issue. As a result of trying to expand the amount of food in their budget, cheaper and highly processed foods are purchased instead of healthier options, putting more students at risk for obesity. 
The Food Pantry has become an indispensable resource for EvCC students and staff. It is integral that the Food Pantry gets regular support with donations. If you need assistance or have any questions, please email [email protected]. 
Leave a Comment
About the Contributors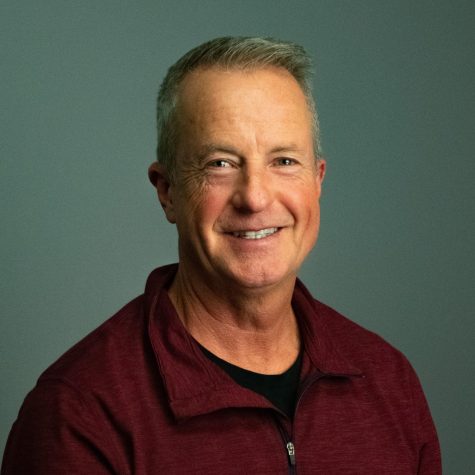 Rob Ziegler, Photo Editor
My Dream Job would pay me an exorbitant amount of money every Friday. I would work four days a week & have at least three months of vacation so I could...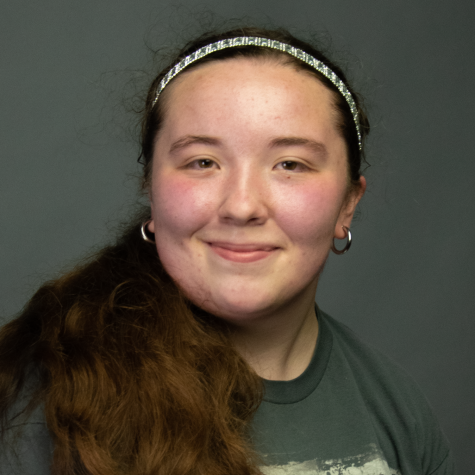 Jerrilyn Brower, Art Director
When you aren't doing things for the Clipper, what can you be found doing?

I can usually be found in the forest photographing anything interesting....