Green Space to Take the Place of Index Hall
Plans For Current and Future Campus Construction
There will not be a new parking area in the middle of the campus. The Index Hall demolition and restoration project might seem like the perfect opportunity to add more parking space to a campus where parking is an ongoing issue. But that is not the case. The restoration is an effort to increase the amount of green space around the school campus.
The Index demolition project was originally planned to take place over the summer, when the campus is less in use, but due to delays the work has continued into the fall.
According to Patrick Sisneros, EvCC's Vice President of College Services, one delay came when a subcontractor walked away from the project shortly before work was set to begin. Sisneros said this was unusual, being the first time he has ever encountered it.
Another delay came after the project had started, when heavy rainfall came into the area. "The rain really affected us," said Nathan Larson, who worked on the project, and said that the rain set them back about a week.
"We'll be done in mid-October," said Larson, "but this fence will be up probably through November." This is to allow the grass seed to have enough time to sprout before being disturbed by any foot traffic.
Index Hall was torn down because it had become outdated, as one of the older buildings on campus. The building did not have an attached bathroom, and the heating and cooling system had been an issue.
Index Hall was originally known as Index Building B. Buildings A and B were built in 1968, with C and D going up in 1976. For an idea of what the campus looked like with all of the Index buildings, the current satellite image on Google Maps still shows the campus with all four buildings.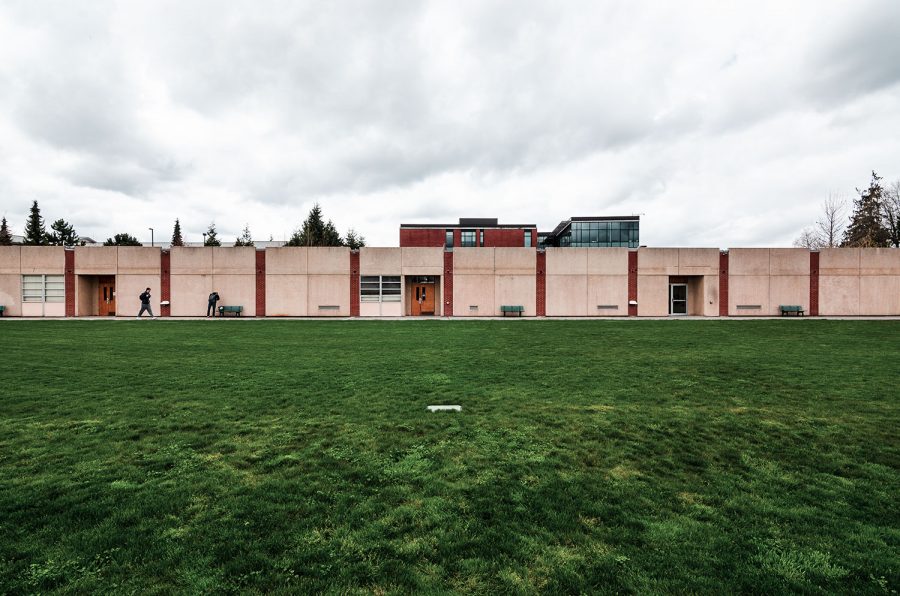 After the other three buildings were torn down, the area in front of Index Hall was used as a temporary gravel parking lot until 2017. The parking area was removed to be converted into green space.
The Index Hall area was at one point hoped to be the location for the new Learning Resource Center (LRC), but the College Board of Trustees eventually voted to build the LRC on the east side of Broadway, by WSU Everett.
Classes previously held in Index Hall have been relocated to other rooms around the campus. A conference room in Greywolf 370 was converted to hold classes, and the EvCC nutrition classroom has been moved to Monte Cristo 111.
The Monte Cristo and Baker buildings are also planned to be removed, for the same goal of adding more green space to the campus. According to Sisneros, the entire space lining the Legion Memorial golf course will eventually be converted to green space.
Leave a Comment