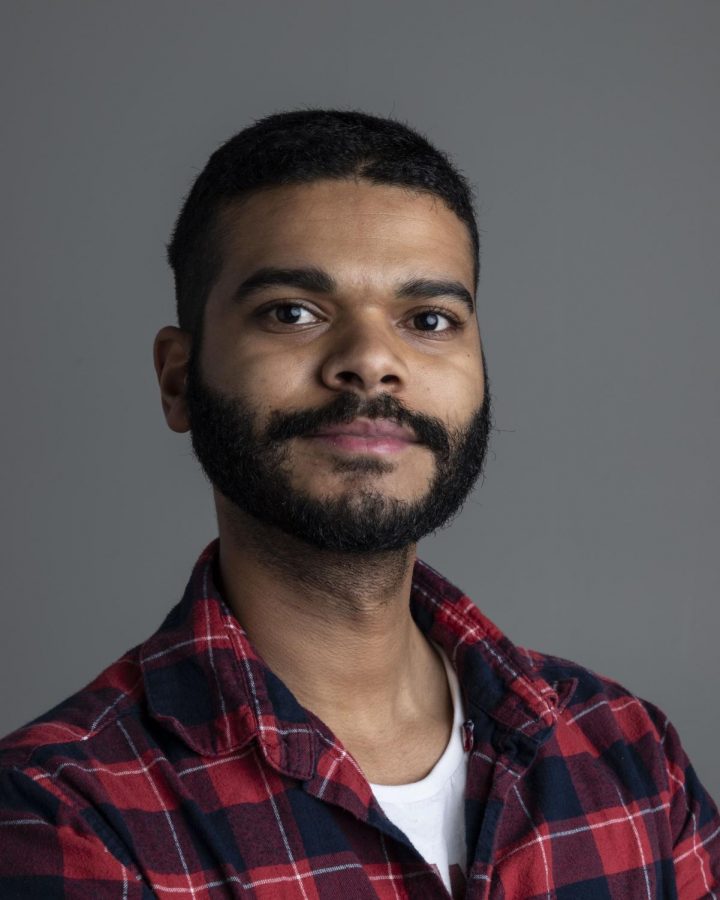 What interests you about journalism?
I chose it at random. I was listening to an autobiography while I was driving to school and they mentioned spending some time as a journalist and I thought to myself, "I could do that". So here I am.
Where does The Clipper fit into your long-term goals?
At first I thought the Clipper would be a quick step on my way to doing "real journalism", but I've realized that I am actually dumb, so now I'm just trying to write anything good enough to get published.
What are you doing when you aren't at The Clipper?
I've been re-watching Bobs Burgers, but only because I need a break from re-watching King of the Hill. I have no life.
Who is your hero?
My mom.
Jacob Dickson, Assistant Editor
Jun 15, 2020

We Don't Talk About Black Women Enough: A Speech by Sophia Tekola

(Story/Media)

Mar 11, 2020

Art Spotlight: EvCC's Glaze Ceramic's Class

(Story)

Mar 04, 2020

Remembering Basketball Icon Kobe Bryant

(Story)

Feb 24, 2020

Artist Spotlight Q&A: Gweneth Henrie

(Story)

Jan 23, 2020
Nov 15, 2019

EvCC Drama Club Presents: "Time Punks"

(Story)

Nov 08, 2019

Artist Spotlight: Q&A with Fiona Bowen

(Story)

Nov 06, 2019

Healthy Eating: From Campus to Home

(Story/Media)

Oct 30, 2019

Favorite Halloween Candy

(Media)

Oct 17, 2019

Artist Spotlight Q&A: Kayshawn Mounarath

(Story)

Oct 14, 2019

Flu Season is Upon Us

(Story)

Oct 10, 2019

Green Space to Take the Place of Index Hall

(Story)

Jun 12, 2019

For the Birds: EvCC's New Campus Habitat Welcomes Feathered Friends

(Story)

Jun 10, 2019

Annual Student Exhibit in Russell Day Gallery

(Story)

May 22, 2019

What the Garden Grows: Strawberries, Leeks and Onions, Oh My!

(Story)

May 01, 2019

Drama Instructor Taking a Break to Plan the Future of EvCC's Theater Program

(Story)

Apr 28, 2019

Index Coming Down, Green Space Going Up

(Story)

Feb 26, 2019

Preparing for Death: EvCC Student's Journey to Becoming a Mortician

(Story)