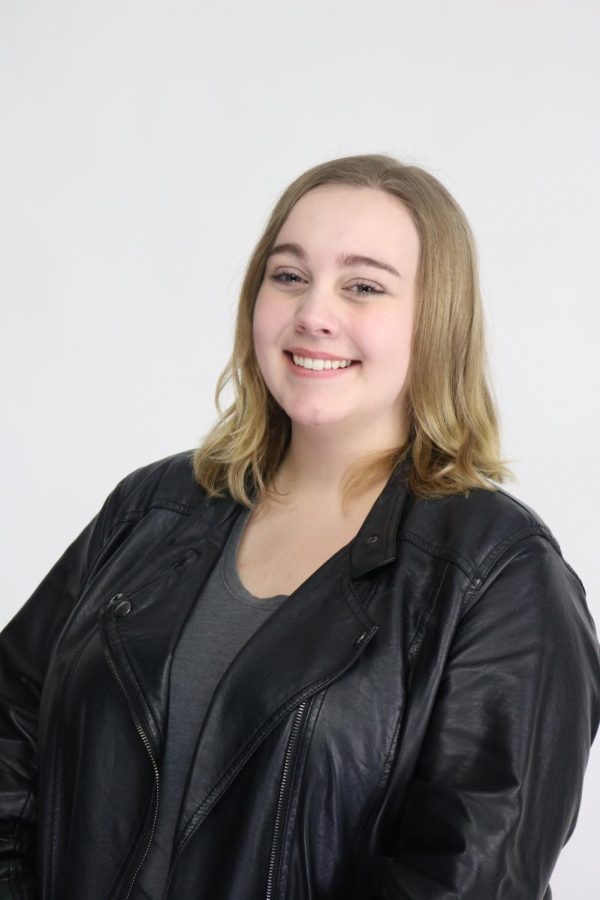 What interests you about journalism?
I have always had a passion for storytelling. Meeting people and telling their stories is my favorite part of my job.
Where does the Clipper fit into your long-term goals?
I want to be a freelance journalist or work for a publication like National Geographic, so the Clipper is preparing me for what it's like to work in an actual newsroom.
What are you doing when you aren't at the Clipper?
When I have free time, I play The Sims and hang out with my two birds. Pretty boring, right?
If you ruled the world, what would you change on Day 1?
I would put more funding into renewable energy so humans can finally stop burning fossil fuels.
What is something you think everyone should do at least once?
Travel to a foreign country and experience their culture. Everyone could learn a lot from other people.
What's on your bucket list?
To learn a new language.
What is something that people are obsessed with you just don't get?
Sports, especially football. I just don't get the hype.
Morgan Hoyt, Managing Editor of Print
Apr 25, 2018

Meet the Pacific Northwest's Native Bees (Video)

(Story/Media)

Apr 18, 2018

Japanese Anime and Manga Arts Festival: Food Trucks, Specialists, and more!

(Story)

Mar 12, 2018

Gun Control: The False Divide

(Media)

Mar 08, 2018

Through Their Eyes

(Media)

Feb 20, 2018

Student Parents: A Balancing Act

(Story/Media)

Feb 20, 2018

Challenges for Women in STEM

(Media)

Jan 26, 2018

DACA Students Tell Their Stories

(Media)

Jan 26, 2018

Why Do International Students Come to EvCC?

(Media)

Jan 26, 2018

International Students' Perspectives of America

(Media)

Jun 05, 2017

First Nations Club Holds Ceremony for New Indigenous Garden

(Story/Media)

May 31, 2017

Calling All Artists

(Story/Media)

May 15, 2017

A Peek at Vibrations Magazine

(Story)

May 11, 2017

A Sense of Injustice: Holocaust Forum

(Story/Media)

May 01, 2017

Earth to EvCC

(Story/Media)

Apr 23, 2017

EvCC Goes Green at the Plant Swap

(Story/Media)

Apr 13, 2017

EvCC is Going Green

(Story)

Mar 09, 2017
Mar 02, 2017

Sex, Intimacy and Relationships

(Story)

Mar 01, 2017
Feb 23, 2017
Feb 23, 2017

Students got 'Snow-zy' at Club Fest

(Story)

Jan 30, 2017

Standing together to 'Resist Trump: Occupy Inauguration'

(Story/Media)