DACA Students Tell Their Stories
Immigrants have been called many thing such as rapists, thieves, and criminals. Some people choose to believe that all of this is true. To the children and families of some of these immigrants, they're just people looking for a better life for themselves and their families. In Latin America, many countries suffer from extreme violence, poverty and government corruption.
"
I remember being in the trunk of a car for hours and it was so hot."
— Jesse Gomez
According to the Social Panorama of Latin America 2017, "In 2016, poverty affected 46.7% of children and adolescents between 0 and 14 years of age and extreme poverty 17%."  For the young people of 15-29, the numbers were 31.1% and 9.5%.
For some, risking their lives by crossing the border is their best choice. Many people who make this decision do it because they are looking for a better life. Whether they have to leave their country or want to, they all have a story on how they got to where they are today.
Monica Aguilera, former student at EvCC and current student at WSU Everett, knows the struggle her parents went through.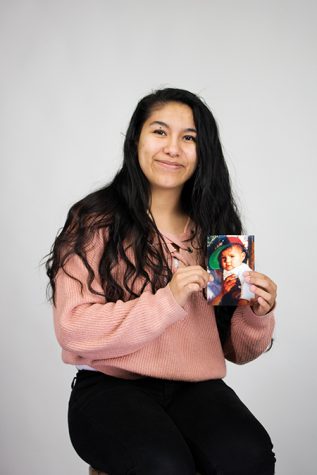 Aguilera's mom came from a very poor household. Her mom grew up living in a 500-foot studio along with her parents, as well as 6 brothers and sisters.
When Aguilera's mom got pregnant, her father decided to move to the U.S. to make more money and send to his new family in Mexico.
"He wanted to take more responsibility for being a father and didn't want to be asking his side of his family for money," Aguilera said. "He was working three jobs and that still wouldn't be enough."
Aguilera's father decided to join his wife's brother, who was living in California, in the hopes of making more money. His plan was to make enough money to support his family and then  move back to Mexico. Eventually, Aguilera's mom grew too impatient and decided to move herself, her mother, and Aguilera to the U.S.
Aguilera had her first birthday in Van Nuys, California. There, Aguilera's father worked installing floors while her mom worked making at home remedies and oils for illnesses. Later on, she started making food for her husband's coworkers and selling it.
When Aguilera was about seven years old, she and her family moved to Washington state. "My dad was getting paid almost three times as much in Washington and he saw that there was more opportunity," Aguilera said.
Ever since she moved to Washington, she and her family have been living in Everett.
"It'd be great to stay in the country I've lived in my whole life but what matters is that my family and I are still together," Aguilera said. "That's my first priority."
19-year-old Jesse Gomez has parents who moved from Michoacan, Mexico to the US.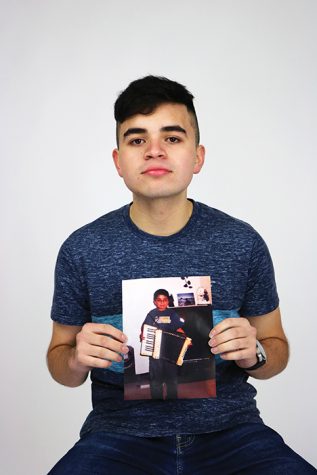 When they were only 17, his parents decided to move together to the United States and lived in Ellensburg, Washington.
When his mom was four weeks away from having her first child, she decided to move back to Mexico and have him there.
"She didn't know English or how to get around and felt like an outsider," Gomez said about his mother. "That's why she decided to move back by herself."
When he was around the age of six, his father wanted Gomez to go back to the US so that they could be together and so that he could provide his son a better life.
"My dad's uncle drove me from Michoacan to the border, and at the border I met up with a lady that I didn't even know. She gave me an ID and told me to memorize everything on that ID," Gomez said. "I memorized it, and then I remember being in the trunk of a car for hours. And it was so hot."
"I fell asleep and the next thing I know, I'm in Arizona," he said.
He and his father then moved to Washington. Since his father had already lived in Washington before, he was more familiar with the area and decided it would be best for the two of them.
While living in the US, Gomez had a difficult time adapting to the different culture.
"I remember I would cry whenever my dad dropped me off at school," Gomez said. "I didn't know English, I didn't know anyone."
But now, Gomez would "have to get used to living [in Mexico], but it wouldn't be hard."
Both Gomez and Aguilera are DACA recipients. According to U.S. CItizenship and Immigration Services, the Federal Government's Deferred Action for Childhood Arrivals program has provided almost 79,000 young unauthorized immigrants deportation relief and work permits since it was first created by President Barack Obama five years ago.
Living in a country where racism and discrimination is constantly an issue, it gets tiring for some people to keep having to fight for their basic human rights.
"I'd like to experience what it would be like to live in my own country without feeling like I don't belong," Gomez said.
Leave a Comment