Through Their Eyes
Students of EvCC are as diverse culturally as they are in their experiences. Here are a few of the diverse perspectives that make up our student body.
Virginia Bezait Garcia: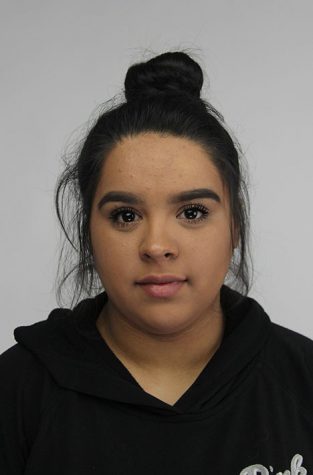 Growing up in a home where a foreign language is spoken can seem like a blessing. For Virginia Garcia, a 17-year-old Running Start student at EvCC, it was a curse.
Growing up, Garcia only communicated in Spanish with those around her. "Both of my parents used to talk to my siblings and I only in Spanish. We never really spoke in English," she said.  
When she started going to elementary school, she had trouble communicating with her classmates."I would only talk with my twin sister because they put us in the same class, otherwise I wouldn't talk at all," Garcia said.
Because Garcia was having trouble learning English, she had to have some extra tutoring after school to be able to fully understand what she was learning in school.
"I remember having to stay after school to be able to fully learn the material I was being taught in school," she said, "but in the end, the extra help really worked."
Because Garcia wasn't able to fully understand English, she was below the reading and math level she was supposed to be at.
After those challenges, Garcia eventually caught on and started working hard. "I haven't had a GPA lower than a 3.9 in all of high school and I plan to keep it that way," she said.
Issahs Richie Gasca: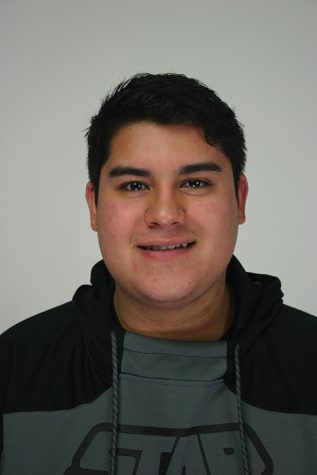 Issahs Gasca comes from a family where everyone either sings or dances. "I come from a very musical family," said Gasca. He has dreams of creating "[his] own performing arts studio in Los Angeles," and one day becoming a professional dancer and singer.
Initially, Gasca's family did not support his dreams.
"They told me music was a waste of time. That it should only be a hobby," said Gasca."After a while, they realized that I actually wanted to take this seriously," Gasca said. "They're a lot more supportive than before and are starting to help me find some good music schools."
Gasca is still struggling to convince his father that music is what he wants to do with his life. "Right now, I have the support from my mom, sister and my closest friends, and that's enough for me," Gasca said.
Jakob Barron: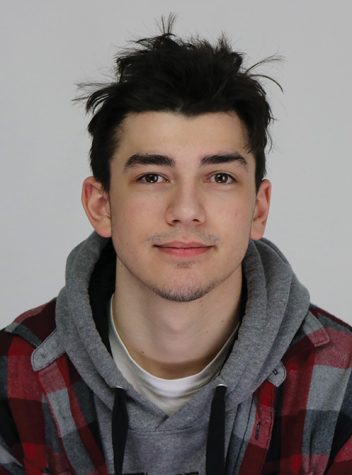 Jakob Barron, a 17-year-old Running Start student at EvCC never expected to witness a tragedy when he walked into his school cafeteria on October 24th, 2014.
He was in the cafeteria when a student killed four other students at Marysville Pilchuck High School. Although the incident happened almost four years ago, Barron is still pulled back into those tragic moments. "Another shooting will happen and I will relive the whole thing," he said. "I'll have breakdowns of anxiety."
Because of the traumatic event, Barron decided to do Running Start to "get away from MP," he said. "I had reminders of what happened every day."
"I loved going there, I loved the experience I had," Barron said, "[but] I didn't want to be in that environment anymore."
Barron continues living in Marysville with his family and is still a student at MPHS. He enjoys doing other activities. "I like to paint occasionally, it takes my mind off things."
Because he was subjected to a traumatic incident that changed the way he lives and views his life.  
"It was very life-changing," he said, " I appreciate my family more, I appreciate my life more because of what happened."
Mina Alwatter: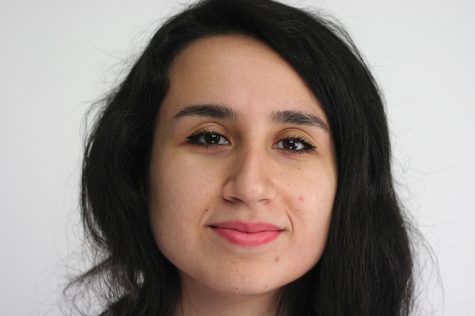 In 2015, Mina Alwatter, a 25-year-old student at EvCC, moved as a refugee from Iraq to the United States. She left behind her home country along with her parents and her three siblings.
"There was a war so we moved to Syria," Alwatter said. Back in 2005, her family filled out an application so that they could be moved to a different country. They waited for a response but were never given one. "We gave up and then war [started] in Syria so we had to go back [to Iraq]" she said.
"When we were in Iraq they called us and told us we could go to the United States," she said. "I was about 12 years old when we applied but we came here when I was 22."
When Alwatter first moved to the US, they lived in California and then moved to Washington.  When she arrived in the US she felt lost. "It was hard at the beginning especially if you don't know the language or anybody," she said. For Alwatter, the language barrier was one of the biggest challenges for her.
Alwatter said, "It's safe here", as opposed to her life in Syria and Iraq.
Kimberly Luna: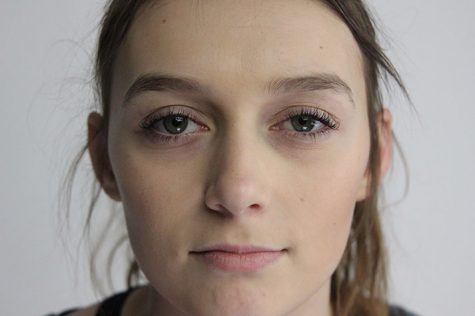 Kimberly Luna, a 17-year-old student at EvCC, was forced to leave behind her family in 2016 as a sophomore in high school.
"I felt like I couldn't live with them anymore. My parents weren't the best and made their decisions based off of what they wanted rather than what their kids needed," she said. "I had to leave my three brothers that my sister and I basically raised."
She made a choice to leave her house where she was living and lived with a friend for a few days until she was able to move in with her sister.
"It was one of the hardest things I'd ever had to do," she said,
Luna now lives with a foster family but is still able to see her siblings whenever she gets the chance. "I see my brothers about once every two weeks," she said.
At first, Luna doubted her decision to leave behind her siblings. "I realized that I made the right choice because I have been able to give my siblings so much more than I ever could've if I had stayed," she said.
Leave a Comment