What's the Dish on Vegan Lunch?
How to be vegan on and around the EvCC campus
This one's for all the vegans or striving-to-be-vegans out there. Plant-based lifestyles are on the rise and it's easier than ever with all of the vegan substitutes available on the market.
However, sometimes vegan food is hard to come by, and french fries and a garden salad don't make for a sturdy meal. As Ellen Felsenthal, EvCC photography instructor and 15-year vegan, put it, "It bothers me the cultural attitude of, 'I can just have a salad'." Fortunately, there are many vegan food options on and around the EvCC campus.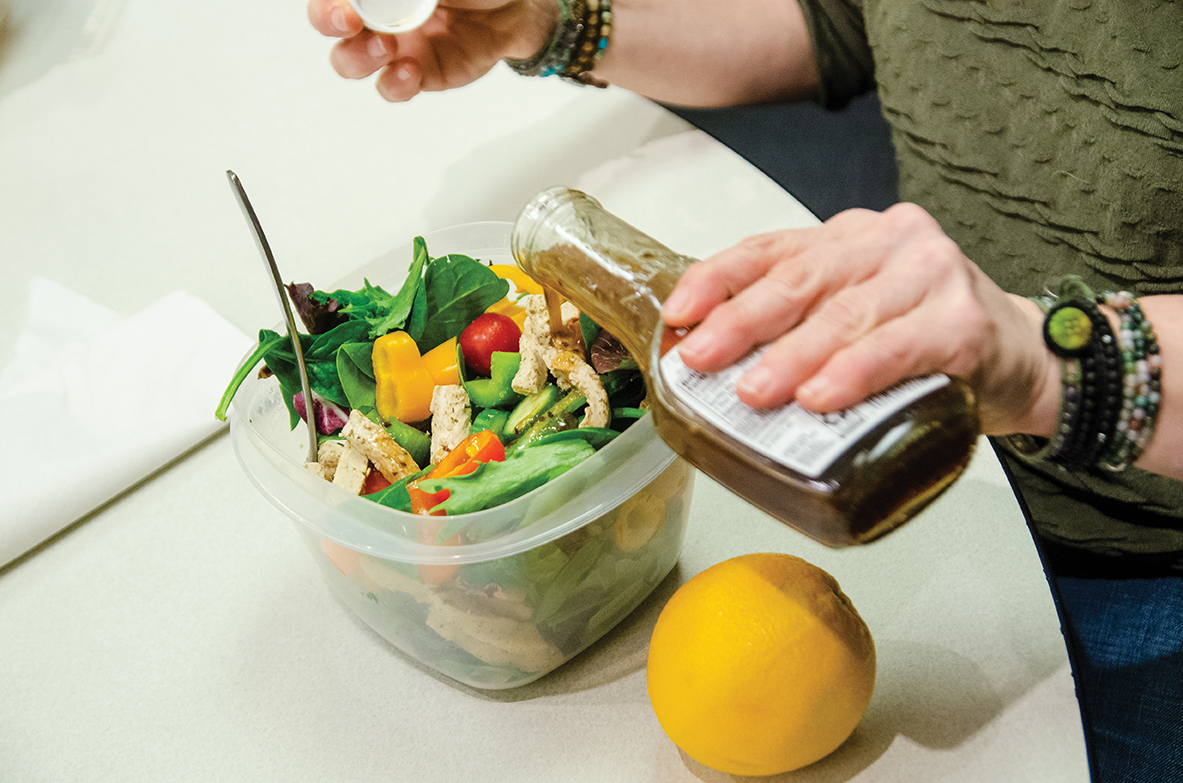 The food served in Parks Café is provided by food-truck owners Stacy Kloster and Cindy Zink. While the vegan options seem limited in the cafeteria, these ladies are actually super-accommodating and would be happy to work with students on providing veganized meals.
They currently try to offer quinoa in the salad bar because they realize its a higher protein option for those who might be vegetarian or vegan. Since they also have lots of fresh vegetables on-hand most days, they would be happy to saute them up for students who request it.
Cindy mentioned that they use vegetable oil for all their cooking so that their fries and tater tots would also be vegan as well as anything else they grill up. Cindy and Stacy would love to hear from the vegans or vegetarians on campus for some suggestions about what to serve.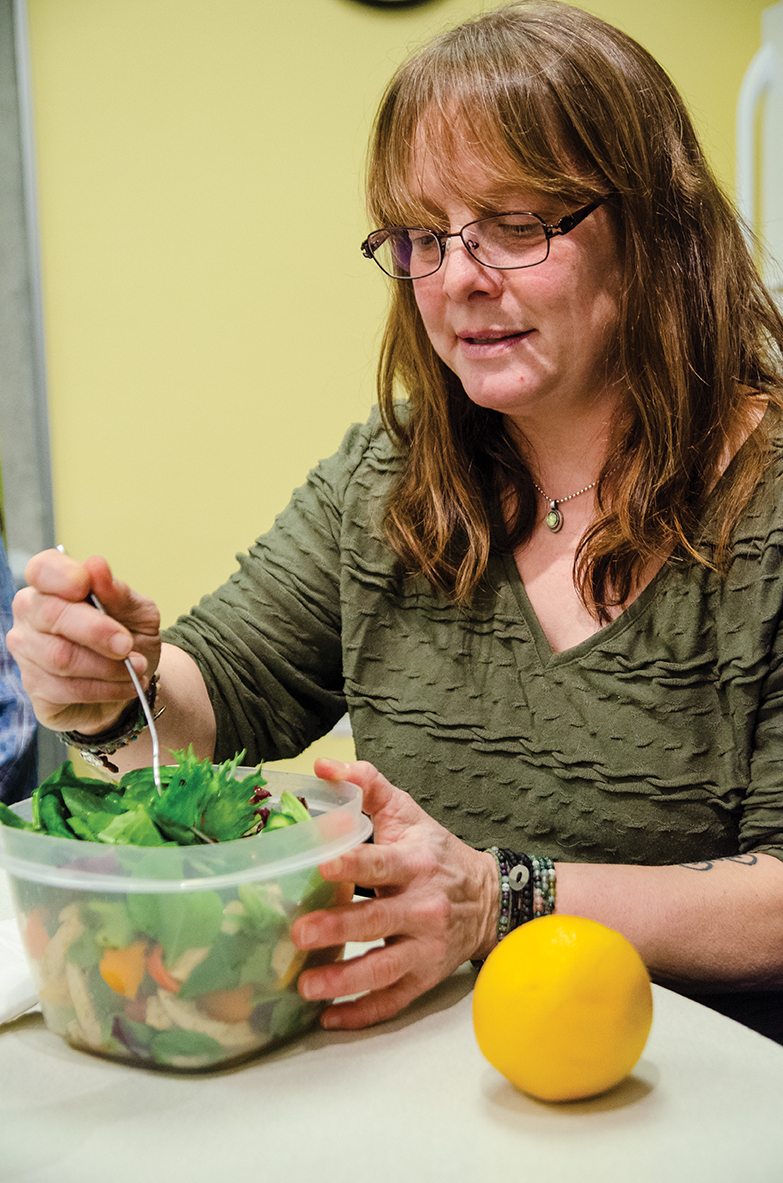 Stacey said, "We're really working hard on getting people to just ask us." However, because these ladies pay for everything that they serve, cost-effectiveness needs to be considered but they are willing to listen to any vegan food suggestions. As Stacy put it, "I'm not vegan or vegetarian," so they just really want to know how they can best accommodate student dietary needs and the best input is from vegan students themselves.
Vegan lunch options also exist off-campus; less than a mile from campus is Café Zippy. This café recently moved from downtown and is nestled in between houses on Rucker Ave. They offer many vegan baked goods from vegan bakeries in the Seattle area and have a few vegan lunch options.
Further down the road a couple miles from the college is Café Wylde, an all vegan café with a variety of lunch and drink options. A few other local restaurants with vegan options are Taco Book, a family owned Mexican food restaurant with burrito and taco options that can be easily veganized by removing cheeses and meat.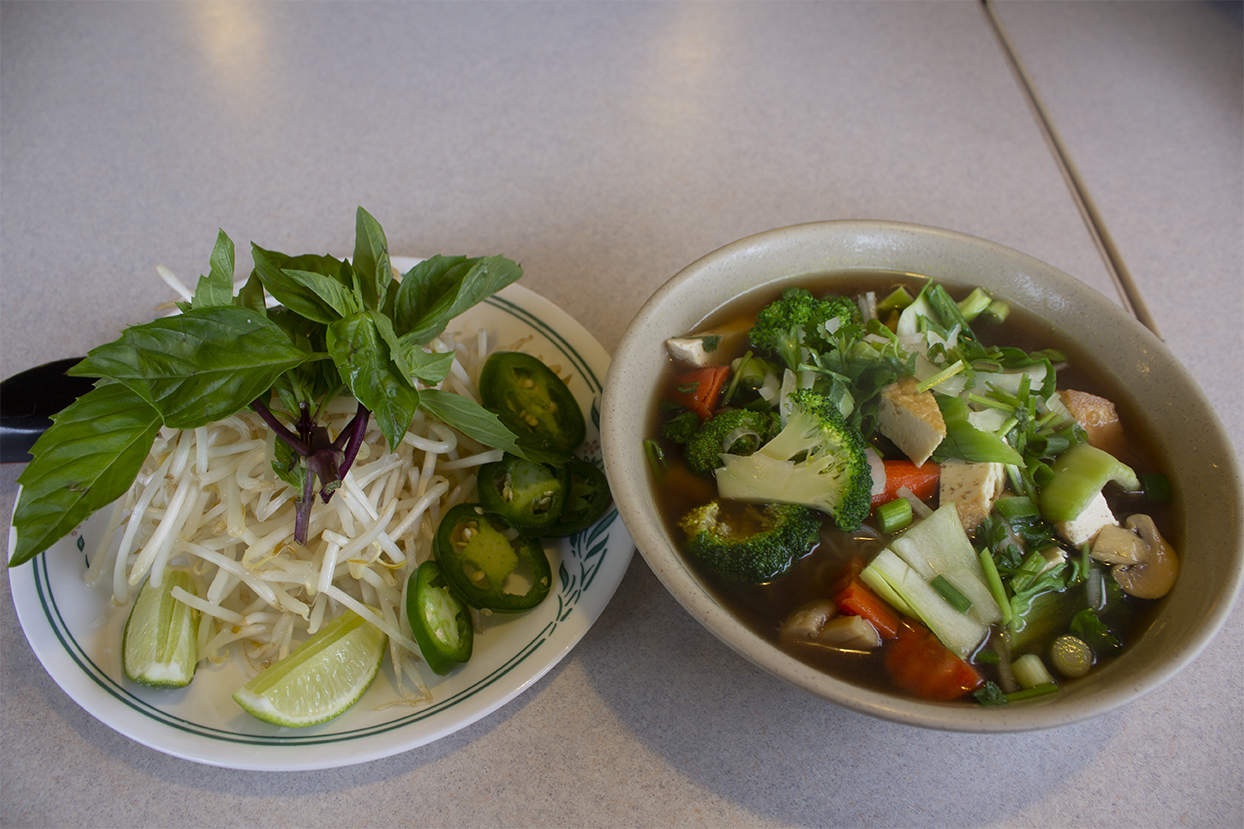 Additionally, Pho on Broadway has a completely vegetable-based broth for a vegetable pho.  And Taco del Mar, a burrito-chain restaurant located in downtown Everett, has many vegan burrito topping options to make a hearty burrito.
"
Don't be too strict with yourself at first because every bit makes a difference; slip-ups aren't the end of the world."
— Ellen Felsenthal, EvCC photography instructor and 15-year vegan
Being vegan takes a lot of commitment but there are many resources for people wanting to be vegan or current vegans out there. Felsenthal cited the Humane League as a good resource for anyone interested. Her advice for anyone considering going vegan would be to "Just go for it. Don't be too strict with yourself at first because every bit makes a difference; slip-ups aren't the end of the world."