Top Farms to Visit in Fall
Dive into fall festivities together, student farm recommendations to celebrate.
The days are becoming shorter, the weather chillier, and fall colors are emerging all around us.
Fall is here and EvCC students are preparing for their favorite activities during the seasonal change. Popular amongst students is visiting pumpkin patches in the Snohomish area. For the inside scoop, we went to find out more about the most talked-about offerings available now.
After spending time at both locations, you understand why so many students support them. Both farms are great destinations to experience by yourself, or with friends and family to take time off from busy life to enjoy fall festivities in the area.
Remember to mask up, enjoy your time, and join in with other EvCC students celebrating fall festivities with the hashtag #EvCCFallCelebrations.
Bob's Corn & Pumpkin Farm
10917 Elliott Road, Snohomish, WA | M-Sun 10-7p | Tickets |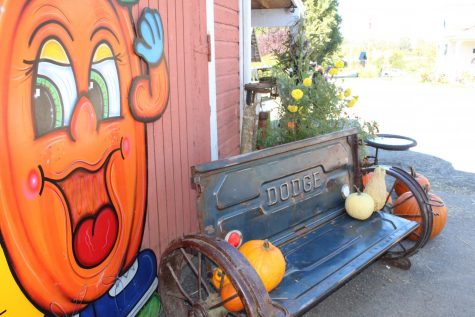 This farm has been around since 1982. To stay up to date with the farm's latest and help plan your next visit, check their Facebook.
"I give this farm four out of four," says EvCC student-athlete Samantha Galindo. "Super fun and always has tons of pumpkins! Very kid-friendly too!"
A wonderful smell of apple cider and caramel-dipped apples greets you when visiting. They have a little shop for visitors to look around and buy products they have grown. Besides the yummy snacks, fun activities include a family-friendly park and pumpkin field tractor ride, with the apple cannon being a personal favorite. Come and get your pumpkin ranging in sizes from mini-pumpkins to some weighing up to 200 pounds!
8705 Marsh Rd, Snohomish, WA 98296 | M-Sun 10-6p | Tickets |
This farm has been bringing fall fun to their visitors since 1919.
"It's a must during the fall season," says EvCC student Bianca Barragan. "I love going with my family on the weekends: admiring the scenery and activities they provide."
In the day, they offer more than 30 attractions ranging from a pumpkin cannon, cow train, a tire mountain, and so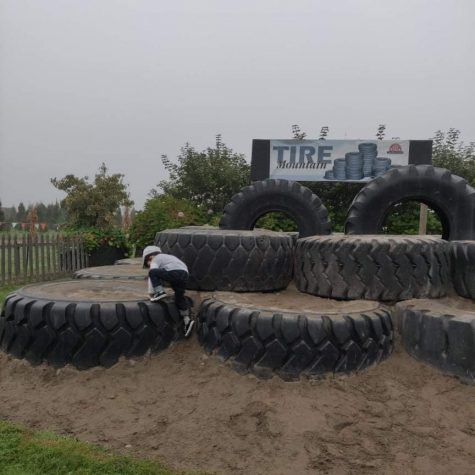 much more. Tons of Instagram-worthy photo-ops also provide opportunities to share your fall celebrations. Come hungry as they have a wide variety of snacks to enjoy like warm drinks, mini-donuts, and hot dogs.
Stalker Farm (Stocker Farms)
8705 Marsh Rd, Snohomish, WA 98296 | F-Sun 7-10p | Tickets |
Yearly fun spooky attractions that will have you screaming in fear as the "No. 1 fan-voted must-see haunted attraction in Washington state."
At night Stocker Farms turns into the spooky Stalker Farms. Terrifying attractions for visitors include clown paintball shooting, haunted houses, and corn mazes. For 21 and older students, a beer garden is open to relax and take a drink.
If brave enough, give the haunted attractions a try. Going to the haunted house can scare you to your bones. Check out any of the haunted attractions they offer if you want an adrenaline rush! A great experience to grab hold of a friend or classmate to venture off on a chilling adventure.
Leave a Comment