EvCC's Winter Fashion Lookbook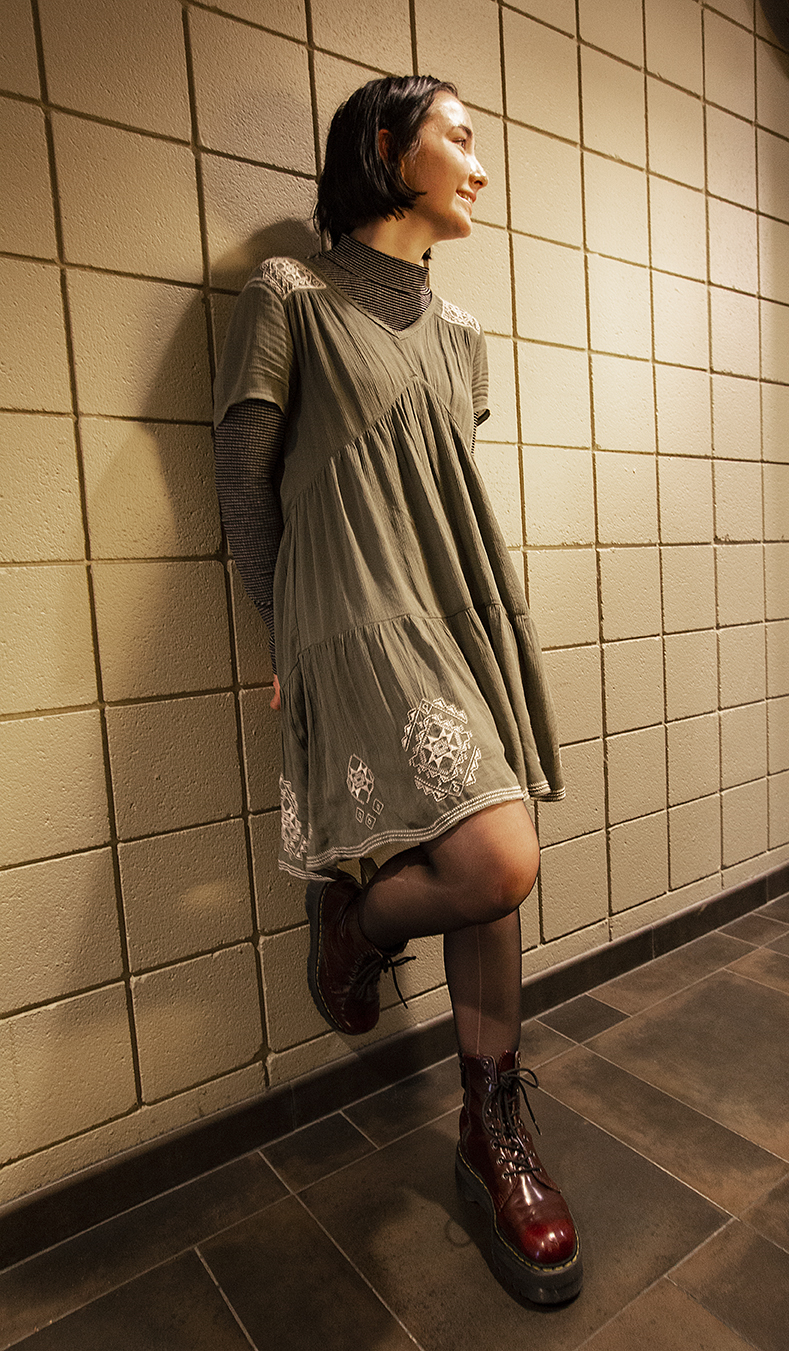 With winter just around the corner, students at EvCC are putting away last season's clothes and are trading in lighter layers for a pair of boots.
As many of you may know, winter fashion is a notorious guessing game when living in the Pacific Northwest, but that doesn't stop EvCC students from showing off their individual fashion. We went around campus asking students about their individual style, what influences it, and where they tend to shop while not emptying out their pockets completely.
Lilly Azbell, full-time student at EvCC, says that music inspires a lot of her clothing." I would describe my style is eclectic or artsy," she said. "Most of my clothes are actually hand me downs."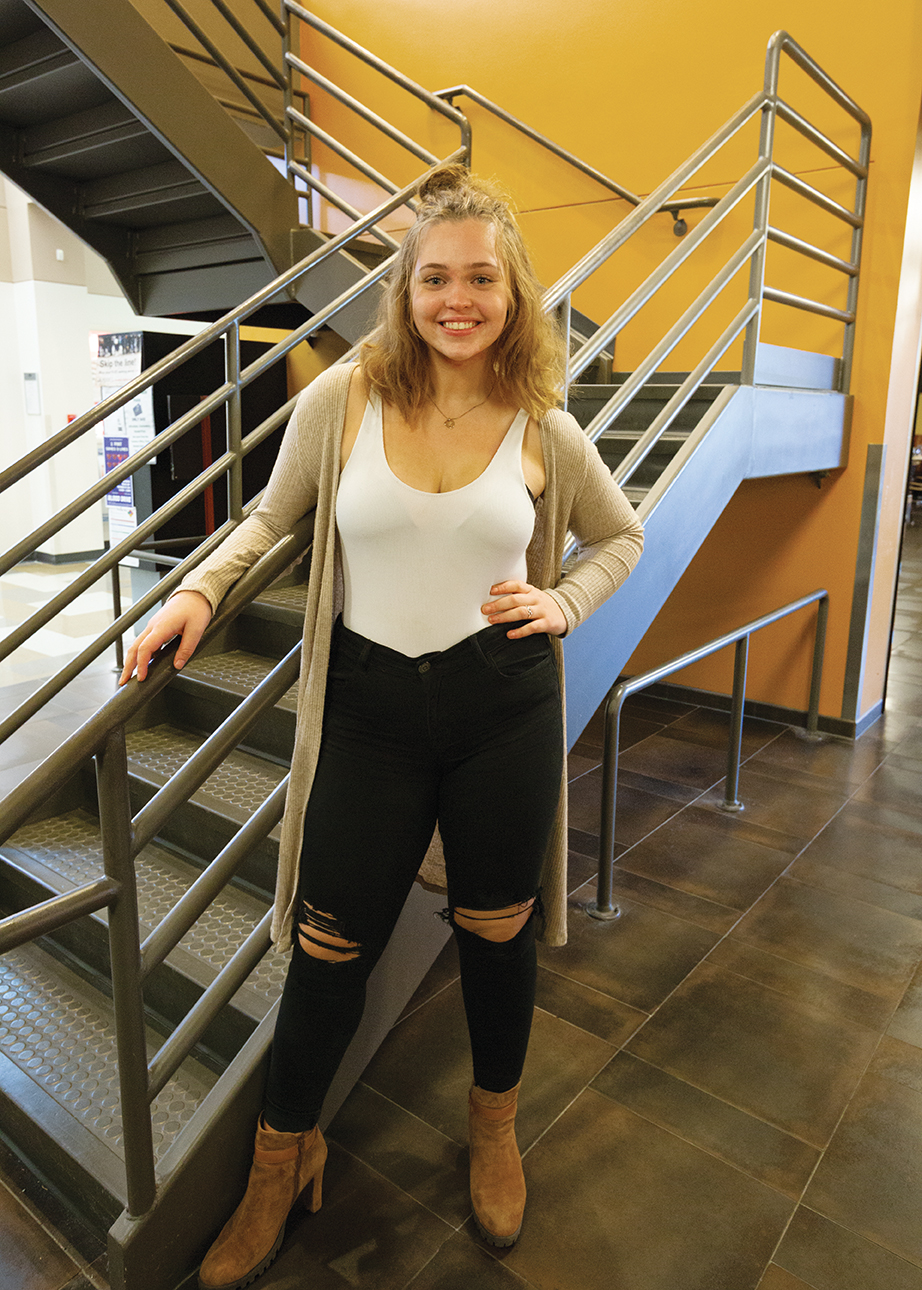 Student Taylor Flowers describes her style as, "Comfy, cute, homeless chic." She mentions that a lot of her inspiration comes from "Instagram, Twitter, or whatever is cheap at Ross. Just something I can throw together."
A majority of students tend to shop not only at the basic places like Target, Forever 21, and lots of online stores, but also places like Value Village, Goodwill and other thrift stores. Flowers says, "I'm living on a budget." 80 percent of the students interviewed mentioned shopping at hand-me-down stores. Not only are they more eco-friendly, but they are a lot cheaper and allow students to work individual pieces into their own style.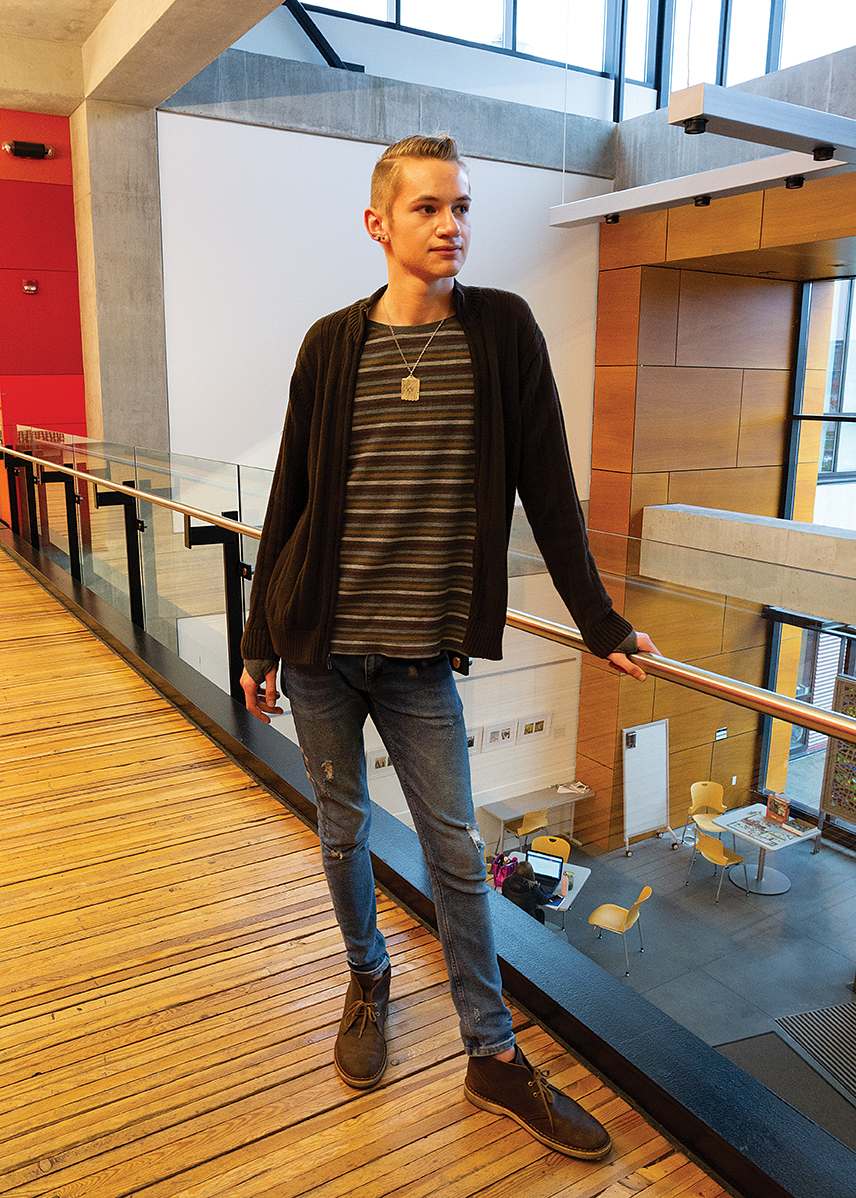 With the weather getting a bit cooler we were curious to see how students stay warm during the transitioning winter seasons, while still staying fashionable. The overall consensus we noticed was that wearing darker colors can make an outfit look cozier. Those colors include greens, orange, mustard yellow, red and brown tones. Layering sweaters, coats, and jackets are also a great way to stay warm while looking cute.
Running Start student, Sam Storme, says "I love big coats, and there are lots of awesome socks that are fluffy but don't show past the ankle."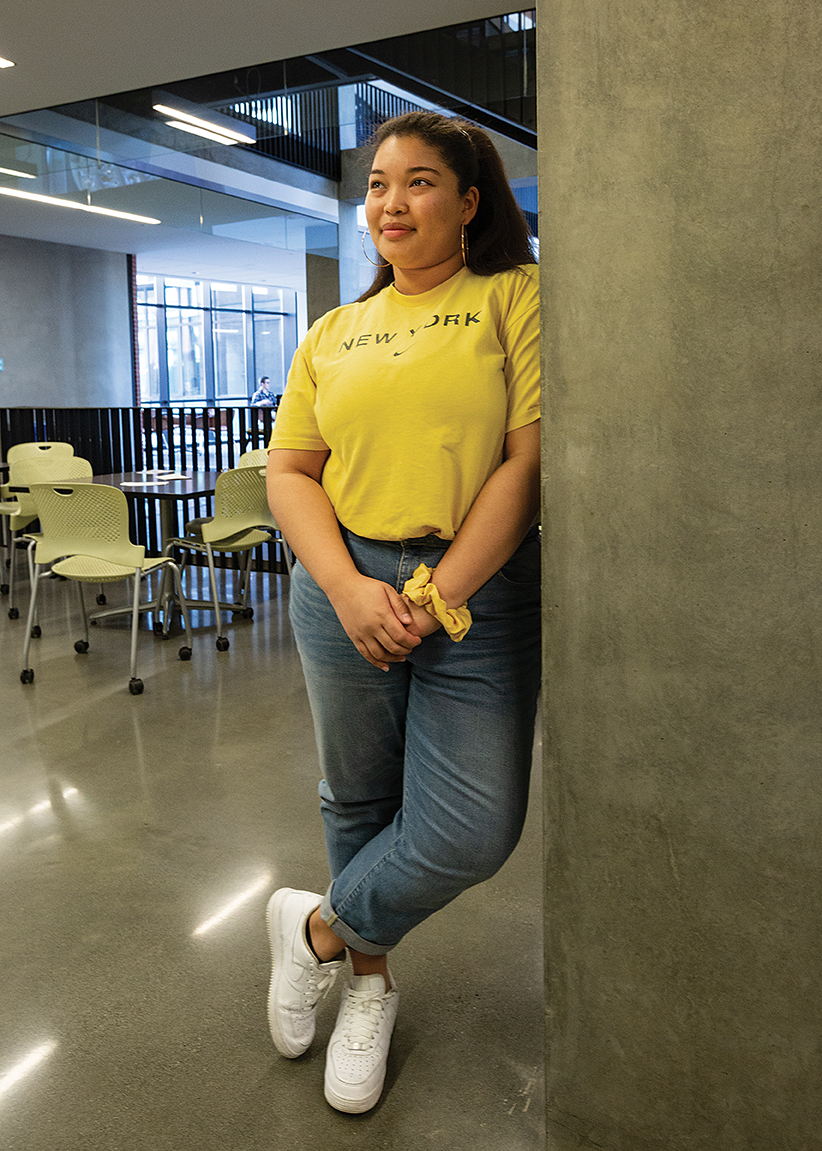 Alexiss Raymond states that she "wears a bunch of layers" to stay warm and uses accessories, like scarves.
19-year-old Camila Lopez wears oversized coats and sweaters to stay warm. She shops wherever she can find anything that catches her eye and finds her inspiration from social media and her favorite artists.