Chibuogwu's Dominant Scoring Output Secures Win for Trojans
The EvCC Women's basketball team defeated the Olympic College Rangers by a score of 71-62 on Wednesday, Jan. 25.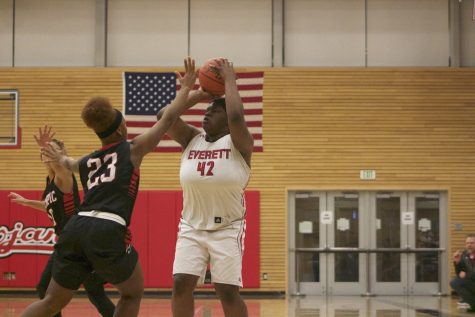 Early on in the contest, it was evident the Trojans would rely heavily on freshman forward Uju Chibuogwu, for the bulk of their scoring, as the freshman forward scored 15 points in the opening quarter. As a result of Chibuogwu's output, the Trojans held a 26-16 lead over the Rangers through one quarter of action.
The second quarter was more of the same story.
Chibuogwu put up seven more points, bringing her total to 22, and maintained her impressive scoring output to help her team secure a 39-29 lead heading into the halftime break. Olympic struggled to find a consistent scoring option in the first half, but a nine-point effort from Taylor Sunkel helped keep the deficit manageable.  
As the second half got under way, Chibuogwu went to work on the boards, bringing in six in the third quarter alone.
Crafty ball movement by guards such as Serafina Balderas, Tyra Lopez and Kaela Tyler helped to sustain Chibuogwu's scoring in the second half as well. The freshman standout had 31 points at the end of the third quarter.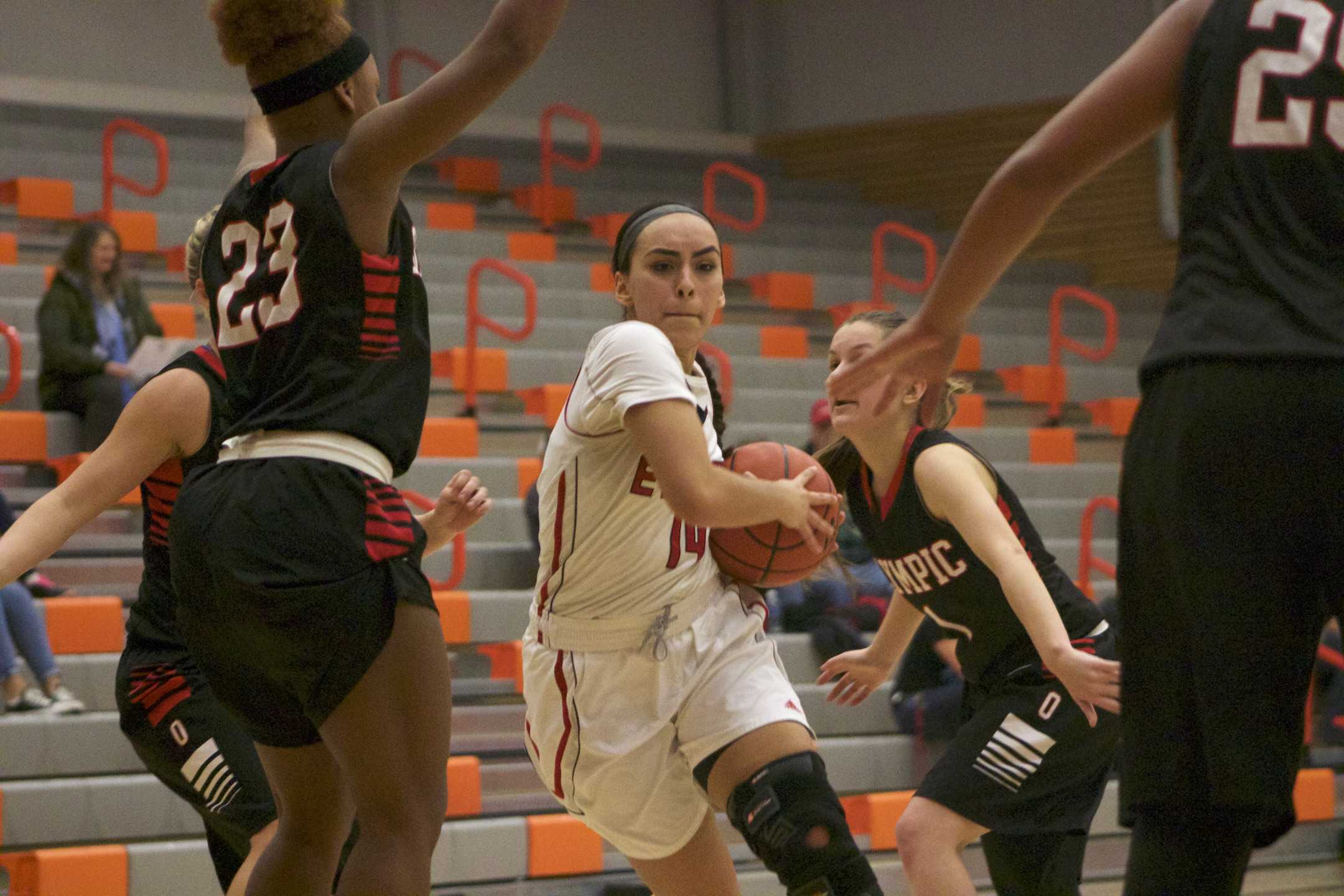 When asked about her production on the offensive side of the ball, Chibuogwu said, "Tonight I felt it and coach told me to keep shooting and they kept falling."
Everett held their lead throughout the final quarter of play with Chibuogwu, capping off a masterful performance by scoring two more points and grabbing four more rebounds in the fourth quarter. She finished with 33 points and 14 rebounds.
"Some days you have good games and this one was one of them," said Chibuogwu.
The Trojans improve to 3-2 in league and will look for the same offensive consistency in their game against Skagit Valley Community College on Saturday.
View Comments (2)