Jake Nelson: Working His Way Back to Major League Form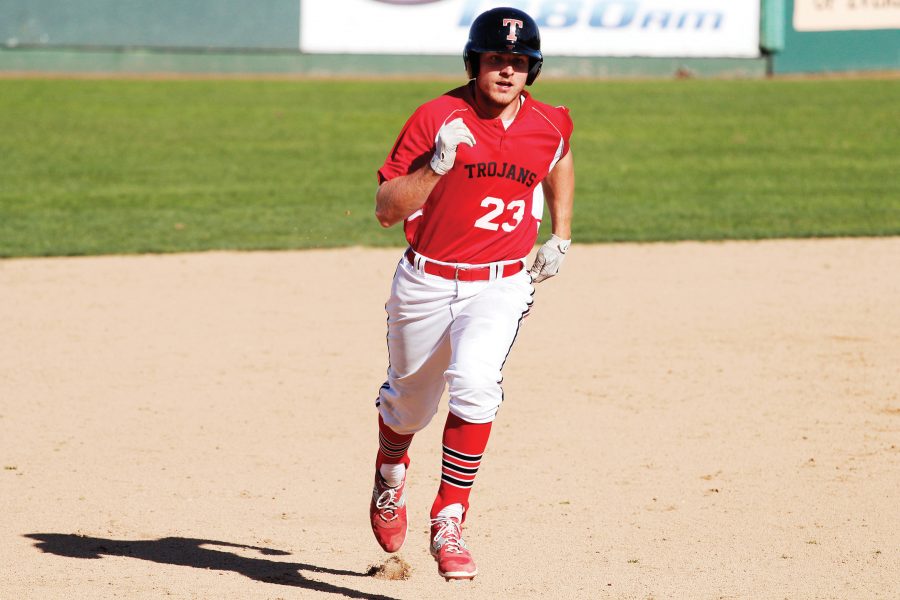 Being drafted by a major league team is a dream for every kid who plays sports. For Jake Nelson, this dream was realized, but those plans were put on hold for a short time as he works his way back to major league form.
"
Nelson has athleticism and power that most athletes wish they had"
— Coach JoJo Howie
Nelson was drafted in the 26th round of the 2012 MLB draft by the Boston Red Sox. Nelson had a solid baseball career while playing at Lake Stevens High School, but football was another sport Nelson played that put Central Washington University on watch. Nelson had put together an impressive statistical season while playing quarterback in his senior year at Lake Stevens High School. At quarterback, Nelson threw for 2,988 yards along with 31 passing touch downs and only 10 interceptions. Going along with the passing totals, he also ran into the end zone for 16 rushing touchdowns ending up with 47 total touchdowns for the year.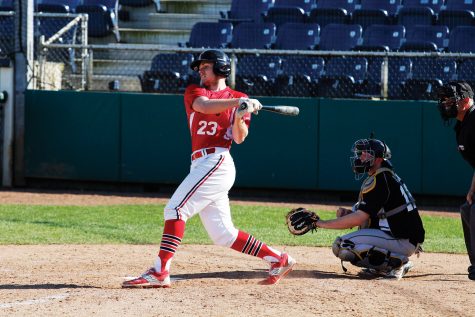 Since the Red Sox minor league farm system was based out of Florida, Nelson mentioned that was the deciding factor for him not to go pro right out of high school. "If the Red Sox were based out of somewhere like Arizona, I would be in the pros right now. Since they are in Florida, I decided to take a scholarship offer at Central Washington University so I could be closer to home," he said.
Proximity is a big factor for a lot of athletes when deciding their future plans in the sports world. While Nelson was already decided, his parents were split on what was best for their son. Mom wanted him close to home, and dad wanted him to give baseball a shot in the pros. Nelson went the route his mom wanted and decided to play quarterback at CWU.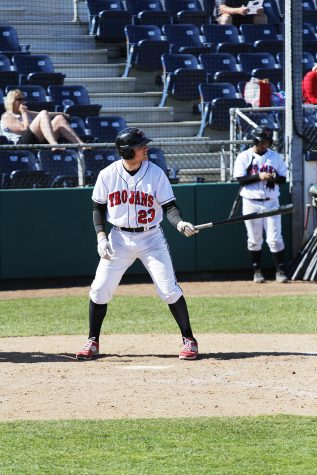 Nelson mentioned that he played baseball for a while at CWU, but the school told him to pick one sport and focus on it. Since the football scholarship was larger, he chose to play quarterback and put baseball on the shelf. He played two years of quarterback at CWU and part way into his third year, he decided to call it quits due to concussions, along with some differences between him and the coaching staff.
After hanging up football, Nelson wanted to focus on the sport that he truly loved, baseball. Remembering his past season of summer ball for EvCC's Head Coach Levi Lacey,   Nelson decided that he would be a good fit on Lacey's team. The decision was an easy one for Nelson. "I played my high school ball at Everett Memorial Stadium and went to Lake Stevens, so it was nice for me to come back home," he said.
Nelson pitches and plays outfield for EvCC. He said that since he took two years off from baseball he has to get back to the same level of play that he was in high school. Nelson mentioned that playing quarterback messed up his throwing motion in baseball, and he lost velocity on a lot of his pitches.
Pitching Coach JoJo Howie is working with Nelson and looking to get him back on track as a pitcher. Howie describes Nelson as a raw talent. "Nelson has athleticism and power that most athletes wish they had," he said. Howie also mentioned how they had to change his mechanics from the ground up, so they can gain back the velocity that Nelson had lost.
The player that Nelson looks up to the most is Alex Gordon from the Kansas City Royals who is a platinum glove winner in the pros. Gordon prides himself on defense and Nelson admires that about him as he tries to do the same.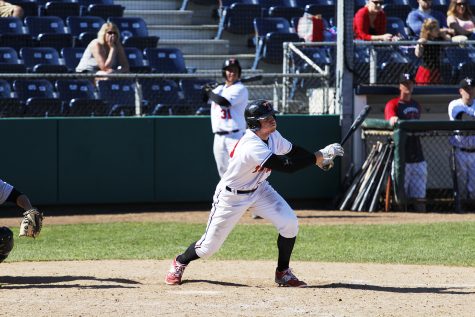 There is almost a full season of baseball still to be played for EvCC, so as the season progresses Nelson will only get better, according to Howie. Nelson says that he is absorbing every bit of information possible from four different coaches. "If Nelson can keep improving his mechanics, then he will be a real dangerous player for EvCC come playoff time," said Howie.