Trojans Take The Win: Next Stop Spokane
In the first round of the NWAC women's soccer tournament, the EvCC Trojans battled against the Titans of Tacoma Community College at Kasch Park Wednesday afternoon. The match started off with a stalemate between both teams for the first 15 minutes, then EvCC's  Lauren Allison broke the scoreless tie with the first of her two goals for the day.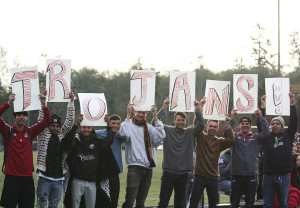 Allison was a force to be reckoned with this afternoon scoring two goals and assisting on another goal to Claire Nelson. Allison was the heart and soul of the team in this match, as she was seen dancing with other teammates just before the match begun. Allison said, "I feel like we had great energy today and we played very well as a team. I came out really pumped today for the game, Claire and me work really well together along with the rest of the team."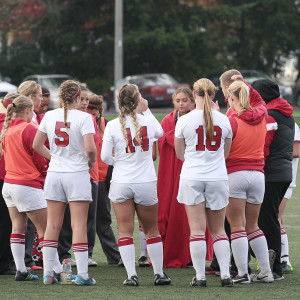 EvCC took the lead 2-0, after a goal by Kristin Snyder just before halftime and the Trojans never looked back. After halftime, the Trojans scored two more goals extending the lead 4-0. The final goal was scored by Claire Nelson to close the game for EvCC.
Nelson had a nice game herself finishing with one goal and an assist to help the Trojans to victory. Nelson said, "It felt really good to get the score but I couldn't have done it without the team. Our chemistry was great together and we are excited to play in Spokane, if we keep playing together as a team we should do well there."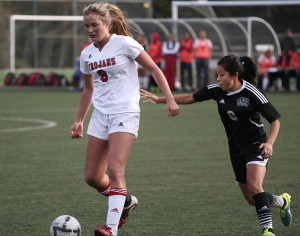 After beating TCC 4-0, the EvCC Trojans will head to Spokane on Saturday in the second round of the tournament to face the Spokane Community College Sasquatches. SCC defeated EvCC earlier this year in August, beating the Trojans by a score of 1-0. Even though EvCC lost, it was at the beginning of the season and the Trojans are a much different team at this point of the year. The match will be held at 12:00 p.m. on Saturday Nov. 7, in Spokane, Washington.