Blood Drive Save Lives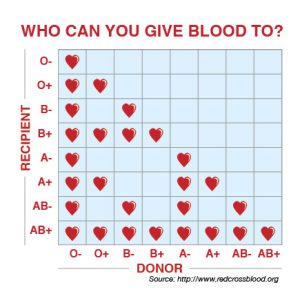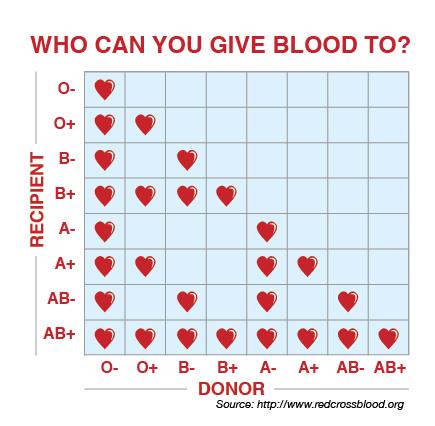 A boy is a victim in a car accident and is rushed to the nearest hospital in need of a surgery. During that surgery, the child will need a blood transfusion to save his life. The doctor reaches into the BloodBank fridge, grabs a blood bag, and saves that boy's life.
The bag that saved the boy's life could be your blood.
According to www.bloodsource.org, "1 out of every 7 people entering the hospital needs blood." One donation can supply enough blood to save up to three lives.
According to www.redcrossblood.org, 37 percent of U.S. Caucasians having O positive blood and 1 percent of U.S. Caucasians having AB negative.
While donating blood can help save lives, some people react negatively to the idea of blood draws or aren't even able to donate because of medical reasons or sexual orientation.
For EvCC student Chris Alexander, his reason for not donating has to do with his sexual orientation.
While Alexander was a junior in high school, he was told he "wasn't eligible and was banned because I was gay and had sexual interactions with a male."
According to www.cnn.com, the new rule of the U.S. Food and Drug Administration is that any "Gay or bisexual men who have had sex with another man in the past 12 months are not allowed to donate blood."
Alexander stated "AIDS or any STD is universal. Anyone can get it, male or female, so I don't know why it's targeted straight at gay males."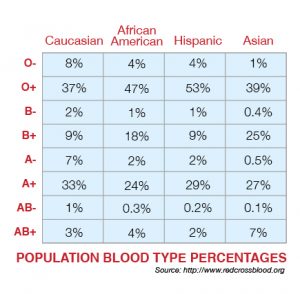 Many people are squeamish with the idea of needles and blood, much like EvCC student Samuel Dobesh.
"I just don't like people sticking me with needles," said Samuel Dobesh.
Unlike Samuel Dobesh who doesn't like being stuck with needles, Mark Vitous, a 52 year-old man with AB positive blood, has donated over seven gallons of blood in the last 30 years.
Vitous proudly said "It is probably more than that since I've donated at other times that didn't get counted at the local blood center."
When asked why he donates blood, he replied "I'm a firm believer that everyone needs to give something of them without asking for anything in return. Also, I have AB positive blood which is super rare."
If you'd like to follow in Mr. Vitous's footsteps, EvCC and Bloodworks Northwest will be having a blood drive on campus November 2-3 from 8:30 a.m. to 3:30 p.m. at the Jackson Center.