Austin Treherne, Staff Writer
April 27, 2017
Filed under The Scoop
Spring Quarter Blood Drive is being held at Bill deller Plaza on Wednesday, April 26 from 8:30 a.m. to 2:30 p.m. Sign-ups for the blood drive are online and can be located using this link: https://goo.gl/vOHpFX. There will also be signup sheets in front of PSU 209 on Thursday, April 20 and Tuesday A...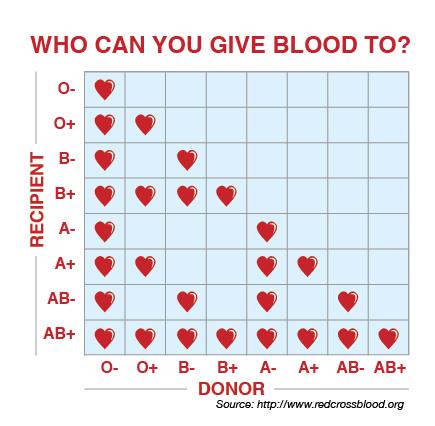 Laura Vogt, Staff Writer
October 31, 2016
Filed under Our Stories
A boy is a victim in a car accident and is rushed to the nearest hospital in need of a surgery. During that surgery, the child will need a blood transfusion to save his life. The doctor reaches into the BloodBank fridge, grabs a blood bag, and saves that boy's life. The bag that saved the boy's life could...