Fire Science Students Fight More Than Fire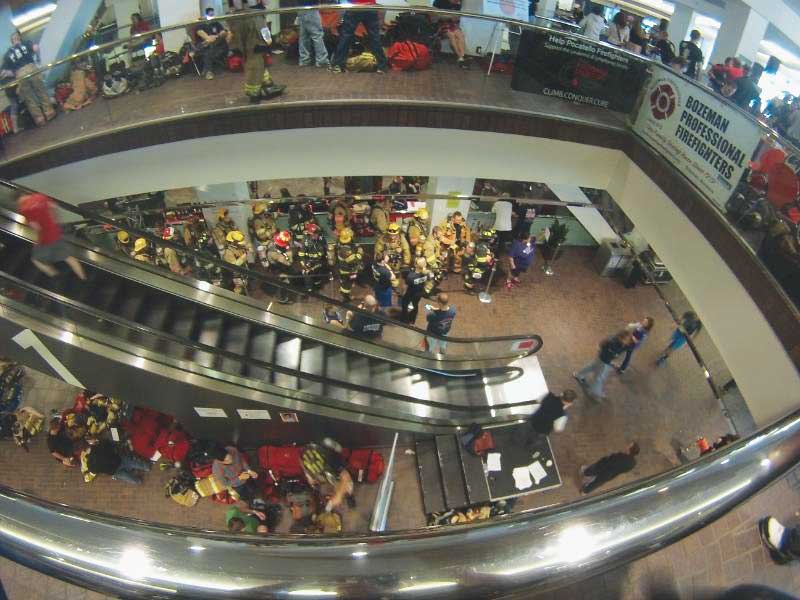 f the Columbia Center tower in Seattle, and every 15 seconds firefighters begin rushing up the stairs. There's no fire here. Today they are fighting against cancer.
EvCC Fire Science students Colin Nash and Peter Evans joined in the 24th annual Scott Firefighter Stair Climb to raise money for the Leukemia & Lymphoma Society on Sunday, Mar. 8.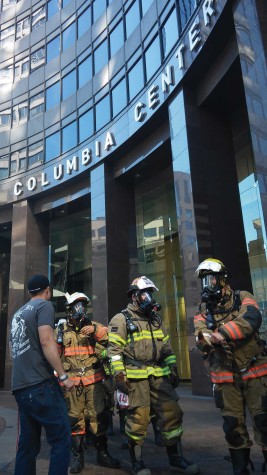 Inside, the first 3 floors are covered with boots, oxygen tanks and all the gear firefighters carry. The air is sweaty and firefighters lounge in various stages of prep and recovery before and after their scheduled time to climb. Many fire departments come from out of state, as far as Montana or Alaska, to climb the 69 flights of stairs in all their gear. Since Nash and Evans are not yet professionals and part of a team, they represented EvCC as their own team.
Teams had been climbing all morning and at 12:40 p.m it's the EvCC students' turn. Their 4-5 months of practice were about to be tested. With a hiss of oxygen and a click of their masks firefighters line up at the start line outside the tower. Nash feels "excited and focused." He recounts "nothing left to do but get the job done." The whistle blows and they begin their ascent into the hot crowded stairwell. Though he'd practiced 69 flights more than 30 times Nash admits, "The event was a lot harder."
The "inside of the stairwell was a constant reminder that you're not there yet," says Nash, "Turning every corner you see 21, 22." In the crowded stairway there's only room for about 2 bodies to stop and breathe at each corner, so participants had to wait until they reached a corner with an opening. Every 3-4 flights someone was there to dump water down participants' backs. The sudden splash gave Evans a jolt of energy.
At the end, volunteers gathered and cheered for the firefighters drenched with sweat, but still beaming. Among volunteers are former students Tiffany Moore, there to support her husband and Kristina Puetz supporting her brother-in-law. After the exhaustion wore off, Nash decided he wants to do it again.
EvCC students participating next year may become a reality. This year's team Nash and Evans made their goal of raising $3,000 for the Leukemia & Lymphoma Society, which gets them on the list for early registration next year. As much as Nash loved participating he wants other students to have a chance. Now, with early registration, if other fire science students want to do it next year they'll have a spot.